2019-20 NBA Championship odds update & betting news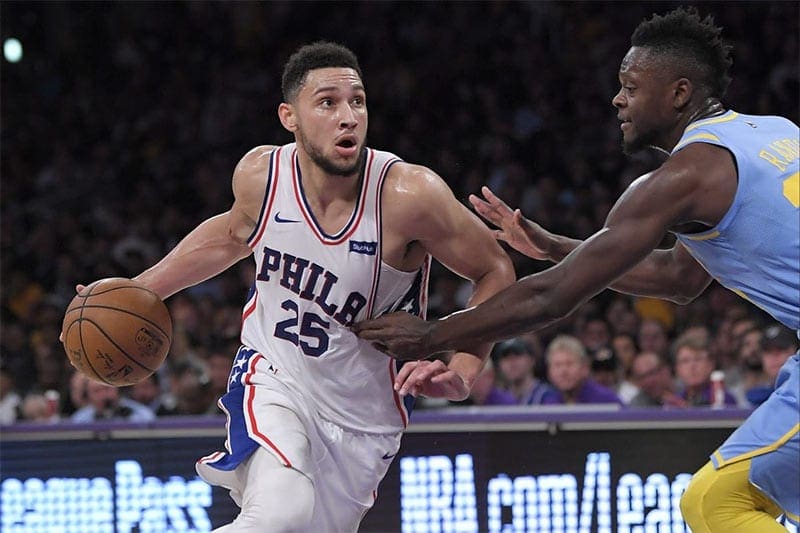 The 2019-20 NBA regular season is coming to a close, and since the trade period and All-Star break have passed, now is an optimal time for an update on the title betting.
With around 25 games left in the season for most teams, the race for the NBA Playoffs is getting tight, with some teams dropping out completely and others beginning their charge.
This year's trade period was not as busy as some in recent years, but a few big names did switch jumpers – including DeAngelo Russell, who joined his best mate Karl Anthony-Towns at the Minnesota Timberwolves.
None of the NBA Championship betting favourites picked up any big names during trade season, but they have strong enough lists to go all the way without any new additions.
Now we will look at the teams most likely to salute in the NBA Finals, as well as a few sides that could become threats later in the post-season.
All NBA Championship and MVP odds are provided by Sportsbet.com.au – one of Australia's most trusted online bookmakers.
Milwaukee Bucks NBA Championship betting
Championship Odds: $3.40
Record: 48-8
Current Seed: 1st in NBA East
MVP Candidate: Giannis Antetokounmpo @ $1.23
With the best player in the world winning matches for the franchise every day, there is no surprise seeing the Bucks as the NBA Championship favourites. Giannis Antetokounmpo is a special talent that has only grown since his MVP season last year, and that fact is scary. The Bucks run a tight ship using multiple bench players, as Giannis is the only Buck that averages over 30 minutes per game. This spread of player usage during the regular season builds the team's confidence before the playoffs, where only one other team in the Eastern Conference may be able to stop them.
Los Angeles Lakers NBA Championship betting
Championship Odds: $4
Record: 43-12
Current Seed: 1st in NBA West
MVP Candidate: LeBron James @ $8
LeBron James and Anthony Davis have worked perfectly as a dominant NBA duo, taking the Lakers to the top of the Western Conference. The question remains whether the stars can continue to stay healthy, as James and Davis have both suffered fitness issues in the backend of the season in previous years. We like the production from Rajon Rondo and Dwight Howard off the bench, as they bring poise and experience to the floor.
Los Angeles Clippers NBA Championship betting
Championship Odds: $4
Record: 37-19
Current Seed: 3rd in NBA West
MVP Candidate: Kawhi Leonard @ $51
The technique for Doc Rivers has been to rest Kawhi Leonard throughout the season, which is why the Clippers are underachieving at this point of the year. When the playoffs come around, Paul George and Kawhi will be near-unstoppable, especially with Lou Williams and Montrezl Harrell coming off the bench – two of the top three candidates for the NBA Sixth Man of the Year award.
Houston Rockets NBA Championship odds
Championship Odds: $18
Record: 36-20
Current Seed: 4th in NBA West
MVP Candidate: James Harden @ $11
The Houston Rockets made a big mistake in the most recent trade period. Apparently they have decided that they will win matches without a centre, as their tallest starter is the 6'5″ PJ Tucker. Clint Capela is a very sound centre that has made excellent progress as a big-man, but the Rockets gave him away to Atlanta in a complex trade where they received Robert Covington. We do not think Houston can win it all with this small-ball style.
Philadelphia 76ers NBA Championship betting
Championship Odds: $19
Record: 35-22
Current Seed: 5th in NBA East
MVP Candidate: Joel Embiid @ $121
For some reason the combination of very strong players at the 76ers is not working at the moment, and fans are beginning to pin the failures on head coach Brett Brown. Ben Simmons and Joel Embiid clash on the court due to Simmons' inability to shoot from the outside, adding unnecessary pressure to the other starters. If Philly can work out their issues before the playoffs, they have the roster to win the NBA 2019-20 Championship, but it's a very big 'if' that will take a lot of work.
Denver Nuggets NBA Championship betting
Championship Odds: $26
Record: 39-18
Current Seed: 2nd in NBA West
MVP Candidate: Nikola Jokic @ $64
We have been following the Denver Nuggets closely this season and we believe they are not going to fall as easily as others predict. It is true that the two LA teams are very strong, but Nikola Jokic and the Nuggets have improved as the season has progressed. The haunting memories of last season's failures will fuel Denver to go further this time around.
Toronto Raptors NBA Championship betting
Championship Odds: $26
Record: 42-15
Current Seed: 2nd in NBA East
MVP Candidate: Pascal Siakam @ $121
This time last year the Raptors were in a similar position. Although they were winning lots of regular season matches, experts did not think they could make it in the post-season. Pascal Siakam and Fred VanVleet have taken their games to another level this term, with Kyle Lowry still providing a massive boost on both ends. The Raptors were winning matches without Siakam and Lowry when they were sidelined with injury, proving they have the depth and talent to make it this season. Do not ignore the reigning champs, as they could surprise you again.
2019-20 NBA Championship outright odds
$3.40 – Milwaukee Bucks
$4 – LA Clippers, LA Lakers
$18 – Houston Rockets
$19 – Philadelphia 76ers, Utah Jazz
$26 – Boston Celtics, Denver Nuggets, Miami Heat, Toronto Raptors
$41 – Dallas Mavericks
$101 – Indiana Pacers, Oklahoma City Thunder
$126 – Brooklyn Nets
$151 – Portland Trail Blazers, San Antonio Spurs
$201 – Memphis Grizzlies, New Orleans Pelicans, Orlando Magic
$376 – Phoenix Suns
$501 – All others