NRL Round 6 betting preview, matchups & early tips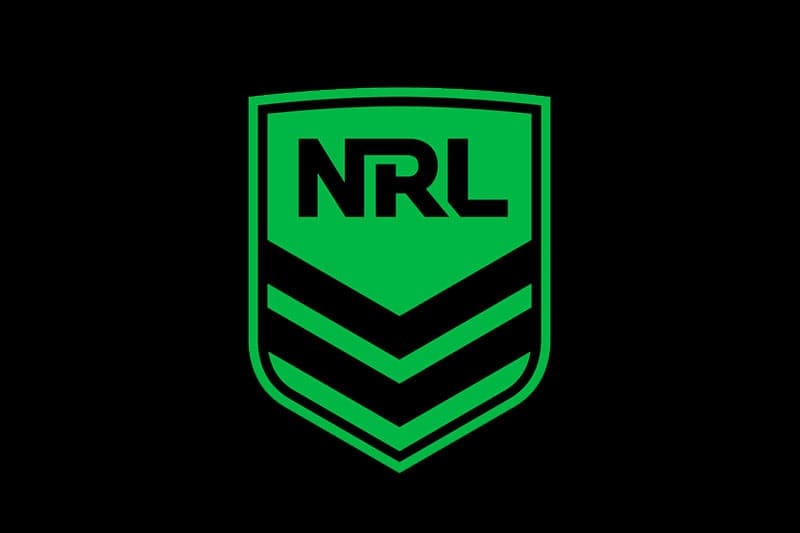 A shocking Sunday from round five of the 2021 NRL Premiership left a good taste in everyone's mouth. It reminded us upsets can still, and when they do, it breathes life into the competition in such a way that is incomparable to dominant teams imposing their will.
Penrith now have the chance to start building an insane record for their best start to an NRL season, while the Knights face a 'put up or shut up' clash at home against the Sharks.
The Roosters head to AAMI Park for a blockbuster showdown with the Storm, and the Raiders tackle the Eels in Canberra, where they haven't won an NRL game in 15 years.
Let's look at how round six shapes up.
---
Brisbane Broncos vs Penrith Panthers
Penrith head to Brisbane looking to win their 11th away game in a row and are at jaw-dropping odds of $1.03 with Sportsbet.com.au to do so. There is plenty that can change before Thursday evening, and we should expect the $12 price for Brisbane to blow out even further. The -26.5 line for Penrith is where it should be, but that will almost certainly push out as well once the money starts coming in. While Brisbane have had moments within games where the signs of improvement are evident, they have failed to sustain it for long enough periods and will get blown out of the water in this one.
---
Newcastle Knights vs Cronulla Sharks
When Bradman Best led the Knights to a win over the Warriors, they looked primed to make a big start to their season. Since that evening, they've dropped three games on the trot while losing 11 players due to injury, leaving no real room for a change of personnel after their big loss to the Gold Coast. Improvement and success can only come in the short term from the 19 available players, which makes their clash against the Sharks all the more intriguing. Cronulla are the favourites at $1.54 on the back of their fantastic record against bottom-eight sides since the start of 2020, but can the $2.60 for Newcastle be ignored?
---
Melbourne Storm vs Sydney Roosters
The two best clubs from the last decade headline what is going to be an awesome weekend. Melbourne had a good 'get some miles in the legs' performance against Canterbury, but are the online bookmakers giving them too much respect at $1.35 odds? Even though they are the home side with a fantastic record, we must take into account that they have struggled to score against good sides like Penrith and Parramatta. The $3.25 for the Roosters is incredible value. Their last visit to the Victorian capital in 2019 resulted in a win, and despite missing some big name players, they are every chance of getting the upset or, at worst, taking care of the +8.5 line.
---
Manly Sea Eagles vs Gold Coast Titans
Mudgee will get to see two last-start winners in action when the Sea Eagles take a home game to the central west of New South Wales. The Titans are the $1.45 favourite after a thumping win over the Knights but haven't travelled well so far this year, so there is a slight concern surrounding them in that regard. The ominous form of David Fifita will have pundits and fans falling over themselves, but to be a contender you have to win games like this on the road. Manly may get Tom Trbojevic back, in which case they would shorten from the current price of $2.75. Manly's first month was horrible and their sole win was earned on nothing but steely resolve, so how they fare against the Gold Coast – a club who they have a tough time dealing with historically – makes this an exciting way to start Super Saturday.
---
South Sydney Rabbitohs vs Wests Tigers
At $1.12 it looks like a training run for the Rabbitohs, but this fixture over the years has seen a few upsets, mainly from the Tigers. Their hopeless display in the first half against the Cowboys had everyone talking about the same old Westies doing what they always do, but they've responded well once already this year to get a win over Newcastle in a backs-to-the-wall game. Admittedly, it's a big step up in class, which is reflected in their $6.50 price, but the Tigers are one of those teams who tend to perform best when little is expected of them. Do not be shocked to see a weird but wonderful game of footy in this one.
---
Canberra Raiders vs Parramatta Eels
Did anyone else realise the Eels haven't won in Canberra since 2006? That's 15 long years they've ventured down the Hume Highway and returned with nothing to show for it, but after a poor performance at home against St George Illawarra, you can guarantee Brad Arthur won't be getting two bad displays in a row. The Raiders are also seething from a 20-point loss to Penrith, so it doesn't make life easier for the Eels as the $2.35 underdog. Canberra's consistency has meant they've gone 21 games without losing in consecutive weeks, which plays a big role in their $1.60 price. The cold and dewy weather in the capital at this time of year will also favour the home side.
---
St George Illawarra Dragons vs New Zealand Warriors
Although the Warriors have only won nine games against the Dragons since 1999, they are in the midst of a four-game winning streak against the joint-venture club. A forward pack without Addin Fonua-Blake for the rest of the season will severely hamper the Warriors, while the Dragons keep on getting better and will be looking for a fifth win in a row. It will be the first game this season that the Red V come in as favourite ($1.45) in the NRL betting markets, and that expectation can change a team's mentality. The Warriors at the $2.75 price are facing a few headaches and could easily start to lose touch with the top eight, putting even more importance on Sunday's game.
---
North Queensland Cowboys vs Canterbury Bulldogs
In a mediocre kind of way, this should be a fun finish to the round. The Bulldogs managed to score 18 times more points in round five than they did in rounds two, three and four combined, yet they were still lapped by the Storm. The Cowboys got their first win of the season in stunning fashion against the Tigers and relieved some of the pressure on their head coach, Todd Payten. The $1.70 favouritism for the Cowboys is going to be a rare sight in 2021, as will the $2.15 price for the Bulldogs, who will continue to be rank outsiders on a regular basis. Both clubs will see this game as a golden chance to take two points off a fellow wooden-spoon contender, and when you get games with stakes like this, chaos ensues.