NRL Round 20 Review: Are the Roosters out of the title race?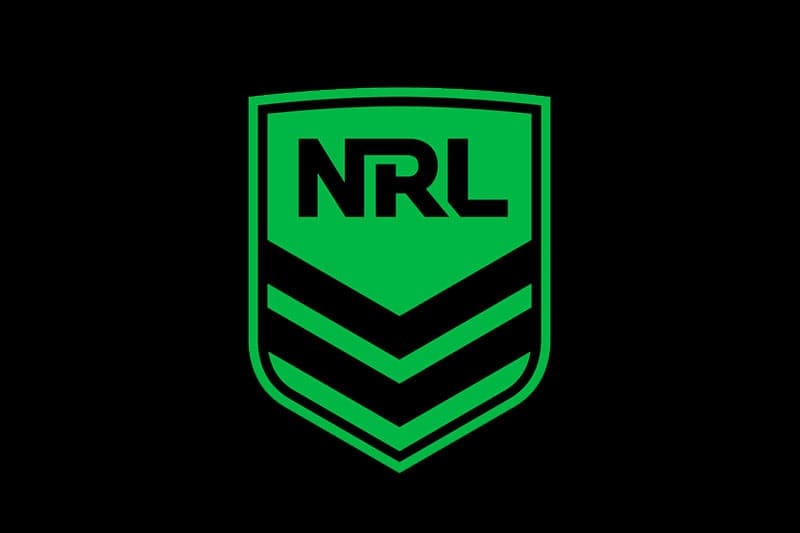 And then there were eight.
So long Titans, Tigers, Dragons, Cowboys, Broncos, Sea Eagles and Bulldogs, and an especially fond farewell to the Warriors after what has been an incredibly entertaining ride that will long live in the memories of footy fans.
There may have been little on the line for a number of clubs, but that didn't stop them from producing some magic that resulted in a boat load of tries, which is exactly what we all wanted to end what has been a tough season.
Broncos 6
32 Cowboys
This was perhaps the most underwhelming XXXX Derby since the inception of the North Queensland Cowboys in 1995, but everyone not following the Broncos absolutely loved this contest.
An early lead had a few hearts in mouths for Bulldogs fans, but pretty quickly the Cowboys turned it around to secure a 32-16 win.
That didn't bode well for our prediction of a 1-12 margin in North Queensland's favour, nor for the under 44.5 total points.
It turned into a horror night for Kotoni Staggs, tearing his ACL when many thought he was on the verge of being selected in the NSW squad for the State of Origin series.
While the loss guaranteed the wooden spoon for the Broncos, it will also be a long offseason for the Cowboys as new coach Todd Payten looks to turn around an underperforming squad.
Titans 36
6 Knights
The Newcastle Knights' poor record in Queensland was on show again as the Titans ran rings around them from the get-go.
Constant lineup changes have seriously hindered Newcastle's continuity, but a loss like this is a huge concern when a home final was up for grabs.
Perhaps they don't care where they play or they just had a genuine Barry Crocker, but you can't sugar coat that performance.
The Titans finished the season in ninth and won their final five games to head into the offseason full of confidence.
One has to wonder if a big reason why they started winning was because they were out of finals contention and weren't playing under any pressure, but only time will tell.
Rabbitohs 60
8 Roosters
This is perhaps the most shocking result of the last 20 years – not so much because the Sydney Roosters lost a week before the finals, which they did last year, but because of the manner in which it happened.
This isn't a typo, but to concede 60 points to your arch-rivals when they had been beaten by the Bulldogs eight days earlier is beyond inexplicable.
Cody Walker produced one of the finest performances you're ever likely to see by scoring two tries and setting up another four, while Alex Johnston scored five tries in a game for the second time in his career and passed the 100-try milestone before his 26th birthday.
Everyone knows that in 112 years of rugby league in Australia, no team has won the top-flight premiership after conceding 50 points, so the Roosters will have to make even more history to win their third title in a row.
Bulldogs 0
42 Panthers
Well done to the Penrith Panthers, as 15 wins in a row is absolutely nothing to sneeze at.
They did exactly what was expected of them by running up the score against a bad opponent and escaping without any major injury concerns.
In terms of having a smooth run into a finals campaign, it's hard to think of any team having more in their favour going into the business end.
Other results mean they have the tricky task of facing the Roosters on the back of an embarrassing flogging.
They did beat the Chooks all the way back in round one, but that was an eternity ago.
Their week one final will be the pick of all the games, but Penrith may have been good enough to win it even before Sydney were coming off a 52-point loss.
Sharks 28
38 Raiders
This game was thrill-a-minute stuff and the 38-28 win for the 'Rookie Raiders' was one of the highlights of the year.
If seeing stalwart Sam Williams lead the team out for the first time and score off a beautiful Tom Starling chip kick didn't warm your heart, you are damn hard to please.
The betting market for this game had to be suspended and adjusted once the teams were named on Tuesday, but all it did was add more value to the Canberra Raiders against a side in Cronulla who you couldn't trust to defend a cardboard box.
There were whispers of a few punters who got on Cronulla when they were $4 before the teams were named and rightly cashed out, while some others had too much trust and got burned.
The Raiders went 9-2 in their last 11 games of the regular season and now have a fresh core of star players for a charge towards another NRL Grand Final appearance.
Tigers 24
28 Eels
This was a harsh way for Chris Lawrence and Benji Marshall to end their careers with the Wests Tigers.
If it is the last of Marshall we see, thank you on a legendary career, and to Lawrence, bravo on achieving so much when your body kept letting you down.
Wests couldn't even finish ninth this year, but they did look like sending Parramatta down to fifth spot for the first 65 minutes of this game.
The Eels continued to underwhelm for a large portion of this game, but a late charge secured their top-four berth and the unenviable task of going to Suncorp Stadium to play Melbourne.
They played the Storm there in 2019 and were beaten 64-10, so they have only painful memories.
They also lost 32-0 down at AAMI Park in week two of the NRL finals last year, so the likely outcome is Parramatta will be playing week two.
Warriors 40
28 Sea Eagles
To the New Zealand Warriors:
Thank you for making the season possible. Your sacrifice will never be forgotten, and may you enjoy plenty of family time when you get back home.
The Warriors got to finish on the brightest note possible, running up 40 points on Manly and playing with gay abandon.
Many thought they wouldn't win a game this season, but to conjure up eight wins with all they've had to contend with is one of the more remarkable achievements in NRL history.
Manly, on the other hand, have been the big disappointment of the season.
Yes, they were without Tom Trbojevic for almost the entire season and lost several other key players along the way, but they played without the fighting spirit for which the Sea Eagles are famous.
For a Des Hasler team to concede 25.4 points per game is unfathomable, and they will have to go to some dark places to right the wrongs of 2020.
Dragons 30
22 Storm
Just to cap off a seriously weird final round of 2020, the Storm and Dragons decided to produce some horror goal kicking, a tight finish and even a match-turning penalty try.
Tyson Frizell ended his eight-year tenure at the Dragons with a fantastic double, while the Melbourne Storm can be proud of the fact the only two games they lost in their final 14 fixtures of the regular season came when they were missing a majority of their best 17.
Doing that while playing away from Victoria in that time makes it even more absurd, and their record at Suncorp Stadium makes them a fantastic bet for the premiership.