NRL 2020 Betting Update: Storm go top of premiership betting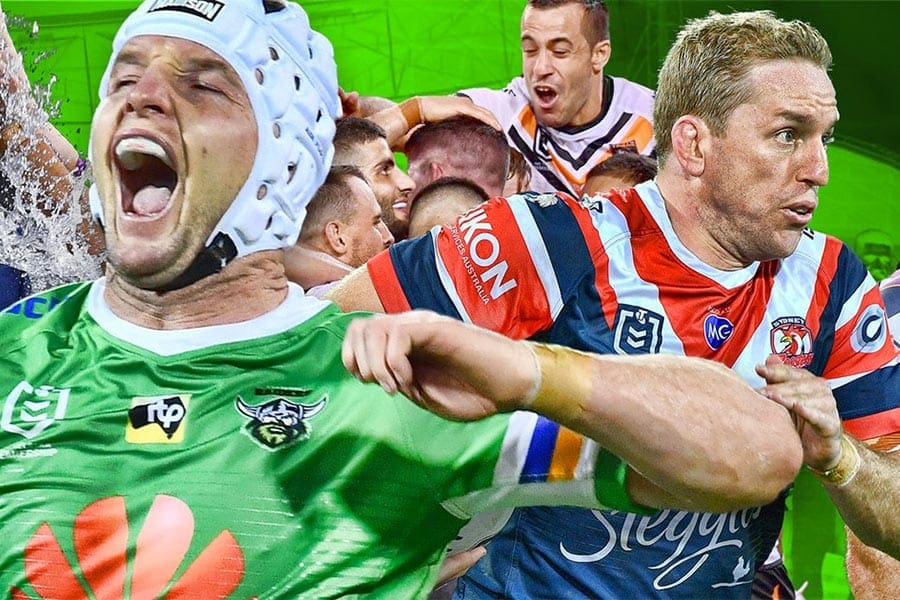 We have a new favourite in the 2020 NRL Premiership betting, and it's not the Penrith Panthers.
The Melbourne Storm, on the back of their commanding 24-6 win over the Roosters without Cameron Smith or Cameron Munster, are now $3.75 at Sportsbet.com.au to win the competition.
It's incredible they find themselves in this position once again, and even more incredible they've flown under the radar as a pick for the premiership. Part of that is NRL fans becoming immune to their consistent success, and another part is certainly an anti-Victoria agenda from punters north of the Murray.
The fact they are the favourites, having not played in Melbourne for 10 weeks and been away from their families since round seven, is a fantastic achievement. Even more absurd is their 8-0 record since they had their season turned upside down by having to leave Victoria.
SEE ALSO: 2020 MELBOURNE STORM ODDS
Who knows how many more games Cameron Smith will miss with a shoulder injury, or if Cameron Munster's knee injury will continue to plague him, but Melbourne proved in their performance against the Roosters they are unbelievably well-drilled no matter who puts the jersey on.
They won by 18 points against a heavyweight side (missing a lot of injured players themselves) while missing their two best players and starting an unknown journeyman at left-centre, a Bellamy project player at right-centre and a perennial back-up half at six.
The Storm won't play in Melbourne for the remainder of this year and, like the Warriors, have no idea when they will be allowed to return home. If they go on to win the 2020 NRL Premiership, it will be one of the greatest achievements in the history of the sport.
Recommended!
Can Sea Eagles sneak back into top eight?
If you weren't worried about the Manly Sea Eagles missing the top eight before round 14, you now have to entertain the idea they could miss finals despite being a popular dark-horse pick for the premiership.
In round three they were $13 to win the title, but they have now blown out to $81 following a two-point loss to Newcastle. They currently sit at $3.50 just to make the top eight, and no one will be having any of that.
Even Manly do defeat Souths, the following week they have to face the Storm in what would be a monumental upset if they were to get the points. Outside of that, their run home is quite comfortable if they can get some troops back from injury.
If the Sea Eagles win five of their remaining six games, it will get them to 22 points. That tally may only be enough if Souths and Cronulla collapse badly for the remainder of the season. Even 24 points may not be enough, but they have to believe that every game for them now is do or die.
The South Sydney Rabbitohs have three games remaining on their schedule against bottom-eight opponents, against whom they have a 6-0 record since round three. In their remaining fixtures, however, they face the Storm, Roosters and Eels – three of the top four in the NRL 2020 outright betting.
To feel safe, Souths may need to win at least one of those games against the big wigs. If they fail to do so, they will still finish eighth but probably won't make an impact in the finals.