New study reveals Australian gambling problems begin at an early age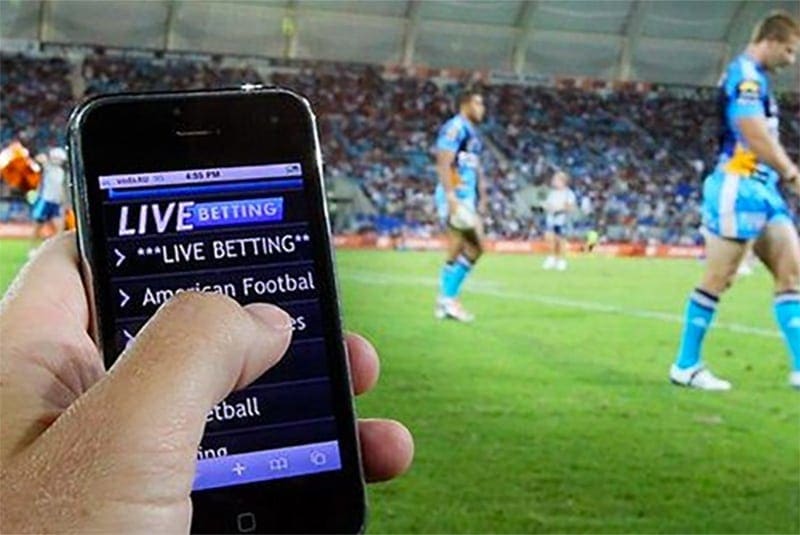 Australia has long been regarded as a country of gamblers, now there is a new study which shows our favourite pastime might be developing into an epidemic.
The study revealed boys as young as 12 are actively engaging in gambling, which has raised concerns we are nurturing a generation of addicts.
The country is perhaps sitting on a time bomb, as a huge number of its teenagers have set up multiple betting accounts while the number of young men under 35 years engaging in gambling keeps rising.
A recent report by the Australian Gambling Research Centre (AGRC) and Australian Institute of Family Studies (AIFS) shows that children encounter little or no difficulty in setting up a sports betting account and can easily be lured to punt, which is increasing problem gambling.
The report, which surveyed a section of sports punters saw almost a quarter of the respondents revealing that they started gambling under the age of 18. More than 8 per cent also stated they started around 16 years with others saying they started under 12 years.
The research also found that a high percentage of young men with an average age of 25, who partook in the survey were already experiencing problem gambling.
A Melbourne plumber Shayne Rodgers, aged 34, indicated his addiction to sports betting came "almost immediate" after he turned 18.
Coming from a family, which "didn't mind a punt", Rodgers said was addicted to sports betting for a decade, on average spending 75 per cent of his weekly wage on gambling and lost hundreds of thousands of dollars.
He added that he sometimes spent all his money on betting and had to call in sick at work since he did not have money to fuel his car for work. He mostly resorted to family and friends to borrow money.
Rogers was convinced that he would have been in more trouble if the mobile phone apps, which are now prevalent, were around during the height of his addiction.
Rogers, who is now a peer support volunteer for sports betting addicts, said bookmakers heavily targeted young impressionable men.
"I'm not actually against gambling, I'm against people getting addicted to it and the promotions and all the work that bookmakers go to in order to keep young guys gambling," he said.
"It's disgraceful. It's hard enough to stay off your mobile phone without a betting account but if you're addicted to your phone, as many young blokes are, and you're addicted to gambling as well, well it's just a recipe for disaster."
Associate Professor of Public Health at Deakin's Centre for Population Health Research, Samantha Thomas, said the big spending by bookmakers to market major matches and events make it look like gambling is a part of sports and normal for young men.
"The first step in minimising the harm associated with these products must be to address the significant amounts of advertising for these products," she said.