New national gambling framework bans bonus bets, outlines future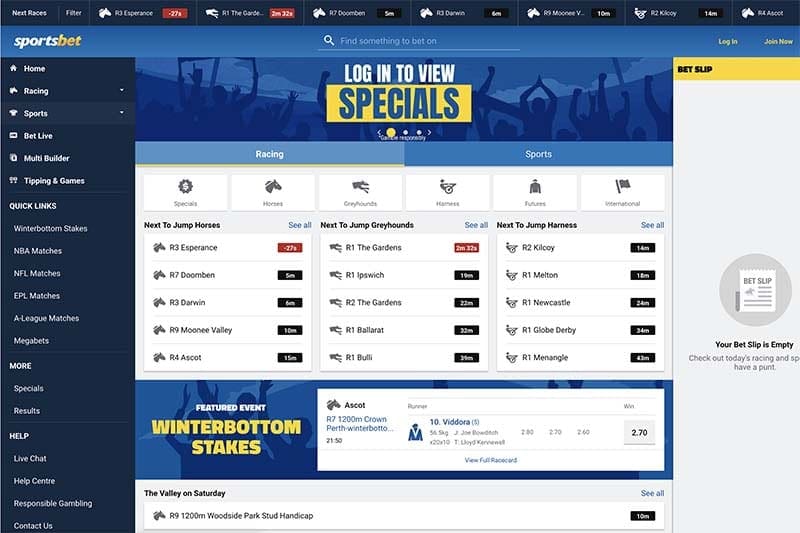 THE ban of the bonus bet is complete with Australia set to impose a new National Consumer Protection Framework, which is aimed at lifting the standards of online sports betting operators.
The new framework will also include a new national gambling self-exclusion register while gambling on credit is also set to be severely impacted by the 10 point plan, which will be rolled out across Australia over the next 18 months.
The frustration among Australian sports betting operators about the lack of uniform laws across each of Australia's states and territories has been palpable, particularly since NSW banned new account inducements earlier this year, including cracking down on the marketing of them within their borders. This effectively forced websites like BettingSite.com.au to implement geo-targeting solutions so inducements are not targeting people in NSW.
Further muddying the waters is a racing exemption in NSW, which effectively meant any website that was solely racing-focussed was exempt from the NSW laws.
The National Consumer Protection Framework, however will make the laws uniform across Australia after Queensland, which has been trying to implement its own gambling framework, finally agreed to be part of the proposed changes.
Remarkably the proposed NCPF still fails to address the millions of dollars pouring to offshore casino and poker websites, which were effectively banned in August of last year when the Interactive Gambling Act was amended, forcing many of the most trustable brands like Pokerstars and 888 to no longer accept Australian customers. With an estimated 800,000 Australians playing online poker pre-ban this figure, according to industry sources, has failed to drop significantly.
However the NCPF is a big step forward for Australian sports betting and hopefully will pave the way for a proper national body to take charge of all gambling related activities, rather than the segregated state-run industry it currently is.
While many Aussie bookies have their own self-exclusion registers the ability to exclude yourself from all licensed operators with a single click is just plain commonsense, while the option to set limits on wagering and deposit limits has also been met with open arms.
However the ban of inducements to open accounts is a huge blow to punters who have already been forced to wear some of the cost of the new Point of Consumption Taxes in some states of Australia. The new laws mean deposit bonuses or free bets will no longer be available at licensed bookmakers.
One industry executive confessed he believes it will make it much harder for new competition and marketing campaigns to make a dent in the Australian market. The other big concern is that Australians chasing bonuses will choose to bet with online bookmakers regulated in other countries, which they still do freely, despite them being illegal.
Responsible Wagering Australia greet changes with joy
Responsible Wagering Executive Director Stephen Conroy has lauded the announcement of the NCPF and believe it will help cut back problem gambling.
"RWA and its members have been amongst the leading advocates for higher industry standards and stronger safeguards to protect consumers," he said.
"The final agreement today of key measures including a prohibition on account sign-up offers, enhanced pre-commitment standards, stricter identity verification and a National Self-Exclusion Register are all significant changes which RWA has strongly supported.
"The Commonwealth Government has already introduced other significant measures with strong industry support that enhance consumer protection and meet community expectations.
"These include a prohibition on credit betting, the banning of links between wagering and payday lending services and a reduction in the volume of television advertising."
The RWA also failed to acknowledge regulation surrounding online poker and casinos was inadequate, instead saying the changes put Australia as a market-leader in social responsibility in gambling.
"These are landmark reforms that bolster Australia's place as a global leader for social responsibility in wagering," Conroy said.
"RWA thanks the Commonwealth Government, in particular Minister Fletcher and his predecessors Ministers Tehan and Tudge, for leading a thorough and consultative process to achieve this comprehensive package of reforms."
Quick guide to the 10 point framework
The Australian Government body, the Department of Social Services, released an information brochure which outlines key points of the National Consumer Protection Framework. The 10 main takeaways from the document are:
Banning lines of credit: Bookies can no longer give punters a line of credit, barring several exemptions.
Payday lenders: Restrictions surrounding payday lending have been tightened, which means it is no longer easy for punters to secure a small credit to use on the punt.
Customer verification: New accounts must be verified within 14 days, instead of the 90 days currently given. This brings Australia into line with the UK, which is regarded as the most stringent licensing jurisdiction in the world.
Inducements ban: Just like NSW the rest of Australia will not be able to receive inducements for opening an account at a bookie. This is a huge blow to customers.
Account closure: Bookies must provide a simple way for customers to cancel or close their account. At the moment several operators won't even close your account when you call them.
Voluntary opt-out or pre-commitment scheme: Bookies will have to provide the framework to allow punters to say how much they want to bet in a session, or set deposit limits on their account. For example a punter might set their weekly limit at $100.
Bookie activity statements: Betting sites must provide detailed statements to punters so they can easily identify their gambling habits.
Consistent gambling messaging: Bookies must continue to display messages about the harms of gambling and provide information about help that is available.
Staff training: People involved in online wagering or with the ability to influence it will be provided with training so they are able to identify potential issues.
National Exclusion Register: As previously mentioned Aussies will be able to exclude themselves from all regulated Australian betting sites with one click.