Opinion: IGA reform is missing the mark and must be amended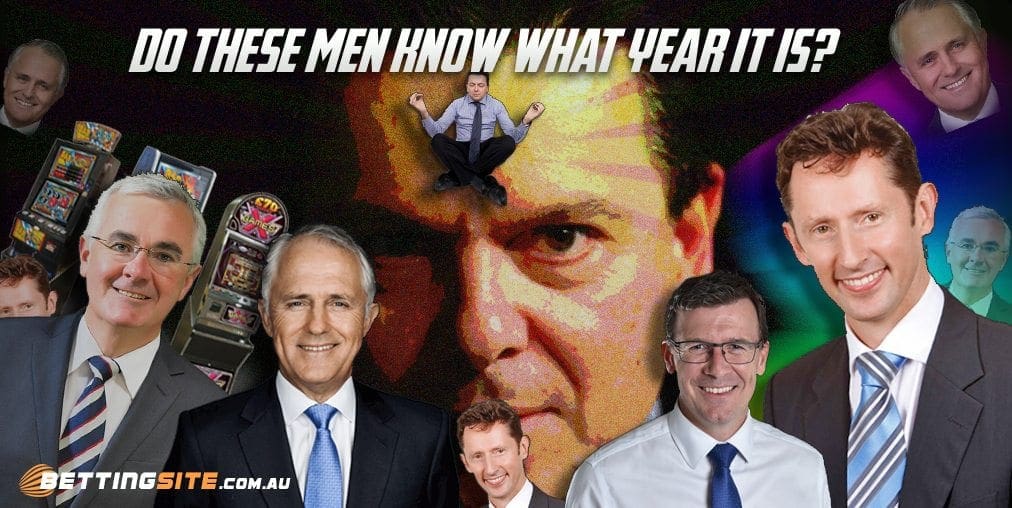 The Australian government is misguided in its attempts update legislation surrounding the gambling industry.
As reported by The Economist, Australia recorded the most gambling losses per adult in 2016 with $18.3 billion in total. Four billion of this is attributed to pokies we find in pubs and clubs, while just $2 billion is accredited to online gambling.
We understand these figures are derived from regulated markets, and doesn't factor in the offshore losses incurred by Australians, which brings us to the crux of the matter.
The government is panicking over something they know very little about while they allow the devil to thrive under its very own umbrella. Pokies venues are targeted to lower socio-economic areas, yet very few, maybe Nick Xenophon and Andrew Wilkie excluded, are willing to speak out strongly against one of the government's biggest revenue raisers.
But every politician under the Southern Cross is willing to chime in on the effects of offshore gambling, an industry that fiscally they have no way of monitoring, barring a few survey-style excursions by offshore companies. It seems the problem with offshore gambling is not the fact it's "dangerous" to Australians, but rather the fact they have no framework in place to tax it, so why not send the punters back to playing the regulated pokies at pubs and clubs?
A document circulated by the Victorian government, last updated in December 2015 and still readily available, alludes to how little the government knows about offshore gambling:
"In 2010, the Department of Broadband, Communications and the Digital Economy (DBCDE) estimated $1 billion was being spent on offshore sites," it reads.
"There is some ambiguity about whether this figure includes online wagering, or is confined to online gaming machines and casino games. The figure has been incorrectly cited as expenditure of $1 billion on offshore wagering alone when it's likely the figure refers to either all forms of online gambling or, more likely gambling excluding wagering. In any case, this number represents less than 5 per cent of total gambling expenditure in Australia.
"While there are no reliable estimates of expenditure on offshore wagering, it seems likely most Australians use licenced Australian providers most, or all, of the time. One reason is because these providers are able to advertise heavily on Australian television, radio and print. A recent study has shown that exposure to racing marketing predicts regular participation in race wagering."
The language in this document titled "Offshore online wagering – What do we know?" hits a few pertinent facts but it misses many more.
There is no facts about offshore gambling, it's all this could be happening type sentences.
Again, we point to the pokies expenditure at regulated venues in Australia and the lack of contrition shown by these same politicians for the woes it's causing for many people. It just seems like yesterday that land-based pokies had the hell regulated out of them, all in the name of making the government a buck.
Whitlam MP Stephen Jones was one of the few who spoke from a researched and informed point of view at the debate. He admits there is a problem with gambling in Australia and offshore gambling needs to be looked at, but he believes the only way to truly help problem gamblers is to provide regulation and at least have some control over the industry, not simply push it below the surface.
A way to do this would be to form a proper national gambling body, the Australian Gambling Commission, for instance. This would allow uniform laws on sports betting and advertising, plus provide the framework to regulate online casinos and poker in Australia.
I can hear the cries now that we don't need more legal avenues to gamble with, but again, it's better to keep tabs on the industry, rather than keep our heads in the sand.
A fact continually quoted by the politicians in parliament over the last 48 hours is from 2004 to 2014 the amount of wagering accounts attributed to Australians has ballooned from 200,000 to 800,000. Factoring in that many Australians were wagering with sites like International All Sports and IASbet well before 2004, the time Australia got serious about sports betting regulation, and the emergence of many more online betting sites makes this figure irrelevant.
Having multiple betting accounts points to a competitive market where punters are getting a better deal elsewhere, so they jump camps to a rival bookie.
Australia now has upwards of 10 quality corporate online bookmakers to wager with that are regulated in Australia, meaning they no longer need to wager at offshore bookies. This is the reason there is a 70 per cent decline in offshore sports betting wagering since 2004 – a fact that is completely ignored by most decision makers.
It's a classic case of bending statistics to suit a certain argument, but you dig a little deeper and it all falls apart.
This brings me to my next point about "dangerous" online casinos.
These so called dangerous casinos are regulated in countries like the not-to-be trusted United Kingdom and the dangerous shores of Malta. What we are getting at is that Australia does not have far to look for inspiration for a national gambling body, with the United Kingdom Gambling Commission being one of the most respected in the world.
The term 'dangerous' is simply a falsehood when talking about these highly regulated gambling websites. Casino and sports betting companies like 32Red are listed on the London Stock Exchange, yet they are considering dangerous to Australians.
Let me tell you a story about a country with 300 million people, that wiped out online poker through over-zealous legislation, much to the chagrin of a whole sub culture of people caught in the explosion. While the initial shock was devastating for many and heartbreaking for others, online poker in the USA still thrives to this day under the same laws. The difference being that they have been forced under a rock to play cards for real money. They now use less safe and trusted websites and dodgy deposit methods to play. They simply didn't just stop because legislation barred big brands from marketing to them.
The USA is now looking closely at sports wagering regulation. They are looking at situations like Australia and the UK who are industry leaders in regulating sport and racing wagering. It finally seems to be sinking in that banning online betting is not working. Many Americans are hopeful the change of government to the Trump administration will herald a more sensible approach to gambling. Maybe we need the weight of a more sensible administration in Australia to take a look at our offshore situation, one not swayed by the ever-present pokies revenue.
Why the Australian government doesn't want a slice of the "online casino-poker pie" is hard to say. Maybe big wigs at land-based casinos, who are notoriously influential over governments, are sick of seeing the money go to other gambling avenues they are yet to explore.
Perhaps the prospect of creating a lasting legacy, like providing a national framework to protect problem gamblers, is just too much trouble. Skeptically, you could say there is no way to tax offshore gambling, so let's stoke the regulated pokies industry by banning the online equivalent.
One thing is for sure, the proposed changes to the IGA are planning for today, not tomorrow.
In the progressive society Australia has become, it seems like a giant leap backwards to ban things like online poker and blackjack.
One politician seemed to suggest Australia should ban the internet during the debate and unless this happens offshore gambling will be a problem until we face the real issues at play.