Katter: Online gambling rights should go to indigenous Australians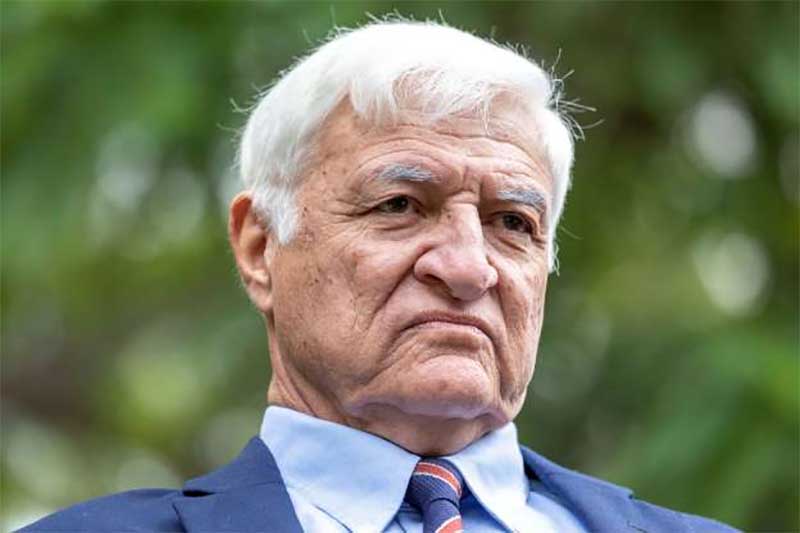 QUEENSLAND politician Bob Katter has floated the possibility of giving the rights to online gambling to indigenous Australians.
Katter told Sky News money was flowing to offshore online gambling sites anyway, and said it was common-sense to tax and regulate the sector.
"If the futures for first Australians as a group of people become public knowledge around the world, god help my country… We will become the South Africa of this century," Katter said.
"I'm ashamed to say it but it's better that we do something about it… This is a way of dealing with a problem that we haven't dealt with at all."
MORE: LEGAL AUSTRALIAN ONLINE BOOKMAKERS
It's estimated over $500 million is spent by Australians at online casinos yearly, with all of this money going to gambling sites licensed in places like Curacao and Costa Rica.
This happens despite the 2017 Interactive Gambling Act Amendment ruling it was illegal to promote offshore gambling sites to Australians, with this really just resulting in respected UK and Malta regulated casinos being forced to leave.
Katter's proposal would see revenue generated from online casinos being distributed in a similar model to the First Nation casinos in Canada and tribal casinos in the United States, which are run on Indian reservations or tribal land.
Katter also indicated he would be open to using the revenue generated from a regulated online gambling industry on Australia's defence forces and supporting personnel.
"We have the highest rates of suicide rates for our serviceman probably on earth, and they are not being looked after," he said.
"More than half of the RSLs in Queensland have been closed and they are a group that has nowhere to go and this a good way to deal them back in.
"There won't be any more gambling or won't be any less gambling, it's that just the money will be staying in Australia and not going overseas."
Up until mid-2017 online casinos operated in a grey area in Australian laws, where it was illegal to host a casino in Australia, but was not illegal to wager with offshore online casinos.
This included playing real money poker online, which raised the ire of players right across the country, who could no longer play at sites like Pokerstars and 888 Poker.
While online poker still goes on, like the casino sites still accepting Australians, they are now licensed in less reputable jurisdictions and are plagued with reports of players being short-changed or ripped off.
Katter said his concept to regulate gambling, with the support of the major political parties, could be rolled out across Australia within a matter of months. 

Katter says those against regulating online gambling are naive
Australians are already pumping millions of dollars into the offshore online gambling industry, and further bans surrounding it would have little impact, according to Katter.
"You must understand is that Australians are already online gambling," he said.
"The vast bulk of the gambling is taking place online.
"There are no bookmakers at race courses much these day, because they're all online."