How the Socceroos fared in the 2018 FIFA World Cup draw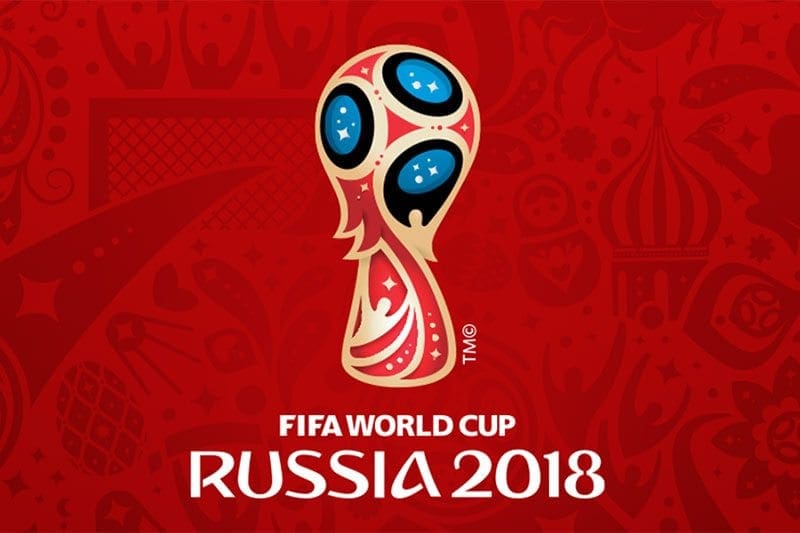 AUSTRALIAN reactions to the outcome of the recent FIFA World Cup draw have been generally positive.
That might be because the Socceroos are one of three teams in Group C that required playoffs to secure qualification for Russia 2018.
The others are Peru, who knocked out New Zealand in an intercontinental tie last month; and Denmark, who dismantled the Republic of Ireland in the UEFA playoffs.
Fans and players from those two nations are confident of progressing alongside group favourites France, yet there is a widespread belief among Aussie supporters that second spot and a knockout berth are very much up for grabs.
Bring it on👊 Exciting #WorldCupDraw going up against #France, #Australia and #Peru. Looking forward to the #WorldCup2018 with great #hope + #ambitions! pic.twitter.com/MUM2Bdzzt2

— Simon Kjaer (@simonkjaer1989) December 1, 2017
That optimism makes more sense when you consider how rival nations from the Asian Football Confederation have fared.
Japan will have to be at their very best to outpoint Colombia, Senegal and one of the competition's dark horses, Poland.
South Korea have Mexico, Sweden and title favourites Germany in their way, while Saudi Arabia will meet neighbouring Egypt along with Uruguay and the tournament hosts.
None of those groups are entirely unmanageable for the Asian outsiders, but spare a thought for Iran.
The top side in Group A of AFC qualifying has copped a nightmare draw that includes two-time World Cup winners Spain and Euro 2016 champions Portugal, with Morocco rounding out the quartet.
Elsewhere, the absence of big hitters such as Chile, Italy and the Netherlands has left an open draw for the rest of the top fancies.
Brazil will be expected to ease past Switzerland, Costa Rica and Serbia, while Argentina's title odds should come in as a result of drawing Iceland, Croatia and Nigeria.
Group G will see Belgium and England battle for supremacy in a pool that also features Tunisia and Panama.
2018 World Cup winner
$5.50 – Brazil, Germany
$6.50 – France, Spain
$8.50 – Argentina
$10 – Belgium
$15 – England
$20 – Portugal
$76 – Denmark
$101 – Peru
$251 – Australia
More quoted at Sportsbet.com.au
Money for Muslin to land Socceroos job
The big question for Australia now is who will take the reins in Russia next June.
Sydney FC boss Graham Arnold remains Sportsbet's $1.90 favourite to coach the Socceroos, but there is support brewing for a bolter from abroad.
Serbian gaffer Slavoljub Muslin has landed on the second line of betting at $3 odds, ahead of Italy flop Gianni De Biasi ($9) and adopted Aussie hero Guus Hiddink ($10).
Other notable candidates from overseas include Marcelo Bielsa ($11), Carlo Ancelotti ($13) and Jurgen Klinsmann ($18).
Behind Arnold, A-League winner Tony Popovic ($10) and Matildas coach Alen Stajcic ($11) are the best of the homegrown hopes.
"Muslin and Klinsmann are big names to throw their hat into the ring," said Sportsbet's Will Byrne.
"But Aussies are pretty patriotic and at this stage Arnold is the only one punters want and he probably deserves to get the nod for the coaching job."
Next Socceroos manager
$1.90 – Graham Arnold
$9 – Gianni De Biasi
$10 – Guus Hiddink, Tony Popovic
$11 – Alen Stajcic, Marcelo Bielsa
$13 – Carlo Ancelotti, Josep Gombau, Kevin Muscat
$17 – Ante Milicic
$18 – Jurgen Klinsmann
$21 – Thomas Tuchel, Frank de Boer
$23 – Ronald Koeman, Laurent Blanc, Aurelio Vidmar
More quoted at Sportsbet.com.au
More News

Deprecated: WP_Query was called with an argument that is deprecated since version 3.1.0! caller_get_posts is deprecated. Use ignore_sticky_posts instead. in /home/bettingsite/public_html/wp-includes/functions.php on line 5145

All Recent News