Gambling ad ban confirmed for "a clear and practical zone"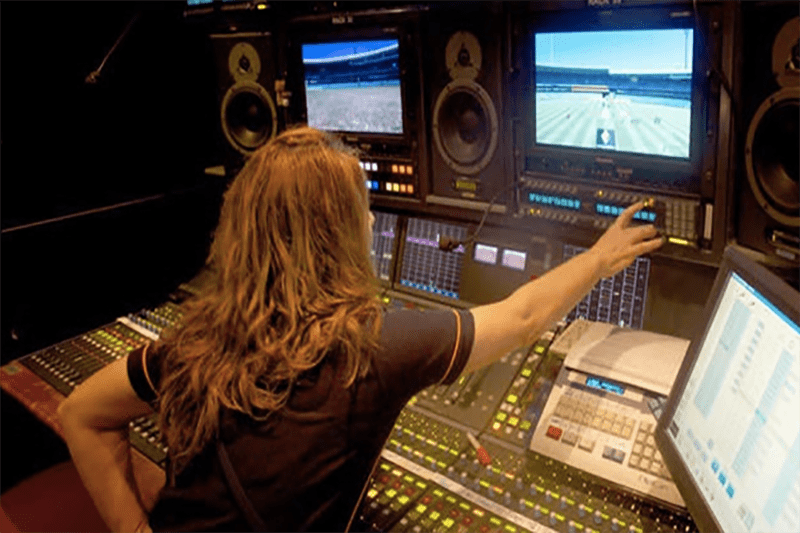 The federal government confirmed the gambling ad ban over the weekend in exchange for the elimination of licensing fees for broadcasters.
As we have been reporting over the last few weeks, the government has established the final form of the ban to alleviate community concerns over the saturation of gambling advertisements.
It assures families that gambling ads won't be aired from five minutes before the start of a live sporting match on TV and radio until five minutes after it ends, or 8.30pm – depending on which comes sooner.
Exemptions for horse racing, harness racing, greyhounds and lotteries remains.
While a lengthy parliamentary debate was expected, pioneer of the ban Communications Minister Mitch Fifield used the media watchdog, Australian Communications and Media Authority (ACMA) to get the ban enforced.
As a result, he had to negotiate with free-to-air broadcasters, which receive a large chunk of revenue from airing gambling ads to in turn broadcast sporting matches without cost.
We can now reveal Senator Fifield has arranged a deal with the networks which dumps the current licence regime for a $40 million spectrum fee. This will save broadcasters over $100 million since fees were around $150 million in 2016.
Senator Fifield says the move provides "a clear and practical zone for families and children to watch live sports" and the old licence regime was "a relic of a bygone age", which started when broadcasters "could generate significant profits due to their exclusive access to mass audiences".
Nine and Seven networks all praised the move, and Ten chief executive, Paul Anderson, agreed, suggesting further initiatives.
"Now that we have a holistic package, it is time for Parliament to get rid of these pre-internet rules to give Ten and other Australian companies a fair go against the foreign tech media giants whose dominance and influence is growing rapidly in Australia," he said.
Corporate bookmakers have taken a hit in recent weeks due to a range of gambling reforms, including a ban on credit betting. They are not upset over the gambling ad ban, however.
CrownBet's chief executive, Matt Tripp, has been a vocal advocate for the reduction of gambling advertisements on TV due to community concerns. The recent deal with ClubsNSW saw an agreement to tackle the issue head on.
"The changes will provide a well-understood restriction on advertising and lead to a material decrease in the overall volume of gambling ads," Mr Tripp said.
This is likely due to marketing expenses, as revealed by a Tabcorp spokesman who said the company's costs for advertising had risen from $119 million to $328 million between 2011 and 2015.
"Tabcorp has welcomed the government's measures to reduce the extent of gambling advertising," he said.
"We have long shared the community's concerns around the intensity of gambling advertising."
Senator Nick Xenophon who is no stranger to slamming the gambling industry said the ad reform was a move in the right direction but it needs more work.
"It's not the end of the story in terms of gambling reform," Senator Xenophon said.
"We need to ban all gambling ads during sports broadcasts, but at least we've made some progress."
He also called for sports talk shows to be observed for the promotion of gambling odds.
The move was announced during a pre-Budget discussion, where Senator Fifield also revealed long-anticipated changes to media ownership laws to "improve the sustainability of Australia's free-to-air broadcasting sector".
The government has removed most soccer World Cup events, Wimbledon tennis and the US Masters golf from the list of sporting events free-to-air broadcasters get access to first.
The amendments to the media laws will now allow a person or company to own a TV network, radio station, and a newspaper as it eliminates the "two out of three rule", as well as the condition no broadcaster can own a TV license which captures more than 75 percent of the population.
While pay TV did not receive equal attention as the free-to-air networks did, it will still see $30 million injected into the industry from the government to increase the coverage of women's sport and niche games.
The Australian Subscription Television and Radio Association (ASTRA) supported the package, but it hinted at the lack of benefits in comparison to free-to-air TV.
This includes changing the policy to stop pay TV broadcasters from purchased the rights to sporting events on the anti-siphoning list before free-to-air broadcasters have the opportunity to do so.
"The changes are a modest but welcome first step in the reform process, and will be supported by subscription television if adopted as a comprehensive package," ASTRA chief executive, Andrew Maiden, said.
"ASTRA is pleased Minister Fifield pursued broad rather than piecemeal reform and involved the entire media industry in the development of a package that addresses the broad concerns of all participants."