Crown Casino in more trouble amid fresh money-laundering claims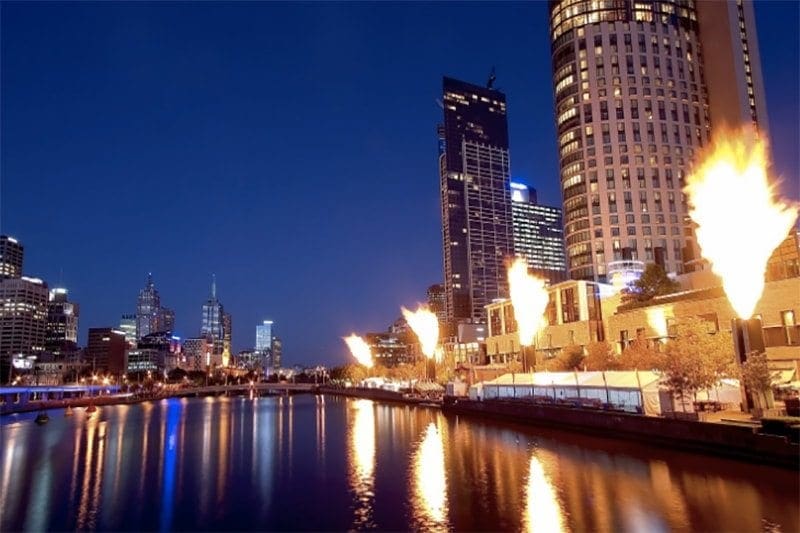 Crown Casino's year is going from bad to worse amid claims the Melbourne gambling mecca has been turning a blind eye to flagrant money-laundering.
An ABC report published on Tuesday included CCTV footage obtained from a whistleblower that appeared to show high rollers handing over huge sums of cash in exchange for casino chips.
In the video, a man can be seen removing large bricks of $100 and $50 Australian bank notes from a blue bag.
The footage, which was taken inside a private room reserved for the Macau-based SunCity junket group, captures hundreds of thousands of dollars changing hands.
Australian gambling laws require every casino in the country to report all transactions of $10,000 or more to AUSTRAC, the nation's money-laundering watchdog.
Nevertheless, such closed-door deals are said to be common practice at the Southern Hemisphere's largest gambling complex.
Back in 2017, Victorian regulators expressed concerns over Crown Melbourne's lack of oversight and record-keeping in relation to VIP gaming activity.
Earlier this year, the Southbank casino came under fire from a Nine Network investigation that alleged the company was catering to Asian criminal organisations.
That led MP Andrew Wilkie to call for a federal inquiry into Crown's operations.
The whistleblower who reached out to the media also contacted Wilkie, who insisted this latest development points to widespread corruption within gambling regulators and government authorities.
"There's now huge questions for politicians to answer because there's no way Crown would be being involved in criminal activity on that scale unless it felt it had top cover," he said.
"Any reasonable person looking at that footage would straight away draw the conclusion that there was money laundering going on and that Crown must be somehow covering it up and that at least the Victorian gambling regulator is not looking into this properly."
The Victorian Commission for Gaming and Liquor Regulation (VCGLR) claims to have raised issues with Crown's VIP gambling protocols on several occasions, including specific concerns over the SunCity junket.
The regulator also added that casino management had ignored orders to cease trading with certain clients.
The VCGLR has come under close scrutiny in recent times, but the body insists it is working closely with AUSTRAC, police and other regulatory authorities to ensure high standards within the Victorian gambling industry.
"If the VCGLR becomes aware of matters that fall outside of its remit, such as money laundering and criminal activity, the VCGLR has systems in place to ensure that these matters are referred to the relevant agency in a timely matter," a spokeswoman said.
The casino has denied any wrongdoing, insisting it is compliant with all relevant integrity measures.
"Crown has a comprehensive Anti-Money Laundering (AML) and Counter-Terrorism Financing (CTF) program, which has been and continues to be subject to ongoing regulatory supervision by AUSTRAC," a spokesperson said.
"Crown provides a range of information in a proactive manner in accordance with its regulatory obligations, including the reporting of all transactions over $10,000, international funds transfer instructions and the reporting of suspicious transactions of any value.
"Crown has a strong history of compliance with and commitment to its AML/CTF obligations and we work closely with law enforcement and regulatory agencies in support of that commitment."
MORE GAMBLING NEWS