Are the Crown Resorts tampering allegations justified?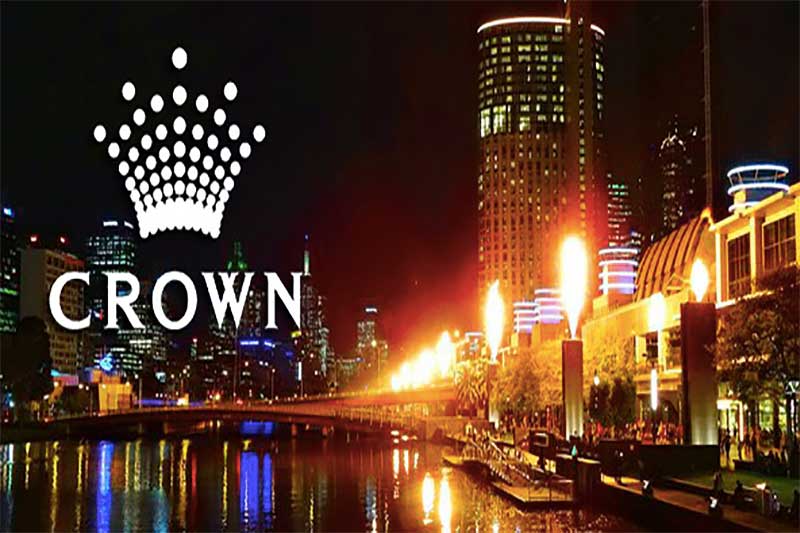 POKER machine tampering, money laundering and regulatory mishaps are just a few of the allegations Crown Resorts has denied this week.
Independent MP Andrew Wilkie unleashed on the poker machine industry this week under parliamentary privilege, while tabling a video with the aforementioned explosive claims.
The video is now available on his PokieLeaks website, which features three people who have been blurred out and had their voices disguised.
The video says the blurred people are former Crown Resorts employees, who claim the casino engaged in illegal activities.
These allegations have also been spearheaded by Wilkie, who famously pledged prior to the 2010 election that Tasmania would be poker machine free.
Poker machine tampering
Everyone knows the house always wins.
Poker machines ensure this more than any other casino game – there is no skill involved, unlike betting on sports, which requires knowledge of the game.
The minimum Return to Player (RTP) percentage for poker machines in Victorian land-based venues is 85 percent, which means over the machine's lifetime it will pay $85 for every $100 gambled. However, the machine does not necessarily pay this amount during the period a gambler is playing, and you can lose $100 for every $100 gambled or more, or you could win $100 or more – it's all luck.
Crown Resorts, which has over 2000 pokies, makes a killing off these games, as they are designed to make the business a profit, not the player. Even more so than table games at the casino, with some of these boasting a much higher RTP. Some games — namely Video Poker — in US casinos can actually favour the player if correct strategy is played.
Under the current standards, Crown Resorts doesn't need to manipulate the machines because they already make a lot of money off them.
In fact, the only area which did poorly in the last financial year was the high roller sector, and that was due to the incident in China where authorities arrested several employees due to gambling-related crimes.
The casino is also a business which needs players to keep coming back. If it illegally changed the machines to ensure players lost more than they already do, then the casino would start to lose customers. As a result, only problem gamblers would return, who aren't valuable customers to have.
While you might say problem gamblers keep spending their money, they eventually run out and can even bring court cases against the company, like Shonica Guy, who is suing Crown Resorts over its Dolphin Treasure slot machine. Legal challenges are expensive and damaging to a casino's reputation.
But even if we entertain the idea that Crown tampered with the machines, is the real issue about the deception? Or is it about players losing more than they should?
If it's about the deception, then I can guarantee you most players putting their money through the electronic machines don't even know about the minimum RTP requirements, or how they work. What players do know, is that the machines are designed to operate in favour of the house – yet they still play them.
Even if the machine featured a flashing sign, stating that there is a 99.99 per cent chance players will lose, people would still take that risk for that 0.01 per cent chance of winning – the risk is part of the entertainment service they are paying for. It becomes a problem when the player can't afford to pay for this service and starts to chase their losses.
This brings me to Wilkie's agenda.
He has been campaigning against the poker machine industry since he made the promise to remove pokies in Tasmania, in the 2010 state election.
Crown Resorts chairman, John Alexander, brought up the interesting point that Wilkie should "stop the political games, step out of parliament and make his claims without privilege".
"He should also report any information he has in his possession directly to the relevant authorities," he added in a letter revealed by The Australian.
If Wilkie is concerned with the negative impacts of poker machines, he should be pouring money into services which provide education on gambling, including information on the RTP requirements. As I mentioned above, most players don't know about RTP requirements and how they work. Perhaps if they did, then they would be able to make a complaint themselves.
Wilkie has publicly stated that he believes current problem gambling services aren't effective, but rather than doing something about it, he wants to completely ban poker machines instead.
Prohibition doesn't work, and it certainly doesn't help problem gamblers. Prohibition just pushes the machines, or other gambling services, underground or offshore where at-risk players, who are in the minority percentile, can't get the help they need.
In India, where most forms of gambling are illegal, there are unauthorised gambling dens everywhere, which don't have any protections in place. If players suspect they are being ripped off, there's nothing they can do about it, and zero services to help them.
Problem gamblers need help on why they are addicted to risking more than they can afford, and why they can't stop. The rest of the public need education on their chances of winning, among other information regarding gambling. Putting a temporary band-aid on the situation doesn't help anyone.
Crown Resorts money laundering policies
Watch any crime show, and you'll learn that gaming companies seem to be ideal businesses to launder money through. However, Australian gambling companies now have effective anti-money laundering policies in place, which aim to clamp down on this behaviour.
As a result, transactions over $10,000 (or currency equivalent) must be reported to AUSTRAC. Every time a high roller wants to gamble more than that amount, the casino has to report the transaction. Every time a player wins more than $10,000, the casino has to go through the AUSTRAC reporting process.
It's the same as when you fly into or out of Australia and you have to report if you have more than $10,000. However, unlike casinos and gaming companies, airlines are not responsible for passengers who don't report the amount of cash.
Wagering giant Tabcorp, which is in the midst of a multi-billion-dollar merger with Tatts, was required to pay $45 million to settle similar money laundering allegations earlier this year. While there were a total of 236 breaches, with each contravention carrying $18 million, the company managed to settle as they were not deliberate breaches of money laundering and counter-terrorism.
It will be interesting to see if the legal system will treat the casino in the same manner that Tabcorp was if the Crown Resorts money laundering allegations are found to be true.
Crown Resorts regulatory review
The Victorian Commission for Gambling and Liquor Regulation (VCGLR) is also under fire, with the three whistleblowers claiming the regulator failed to report Crown Resorts' misconduct.
However, the three whistleblowers also state the audit by the regulator resulted in the technicians restoring the machines to their original settings. While I'm not condoning that the regulator failed to report the incident (if the allegations are true), it ensured the technicians restored the machines. It's these protections in place which look after players.
Interestingly, the allegations have resulted in the VCGLR investigating Crown Resorts, despite claims that the regulator failed to adequately oversee casino operations. However, the Victorian Gaming Minister, Marlene Kairouz, has backed the investigation stating she did not see any evidence of wrongdoing by the commission.
Several crossbench senators, including Nick Xenophon and Jackie Lambie, want a Senate inquiry. However, the Turnbull government and Labor are both reluctant, arguing that they are not the police and it's a matter for the Victorian state government.
Since it is all hearsay at the moment, the police and the Victorian state government should investigate, since they have the appropriate credentials and can prove whether these whistleblowers are who they say they are.
The investigation may or may not prove that these claims are true. If they do, then a regulatory overhaul needs to be undertaken. More importantly, education and effective gambling services must be implemented, regardless of the outcome, because prohibition won't help problem gamblers in the long term. But for now, the claims need to come from a more credible source.