How to watch A-League free in Australia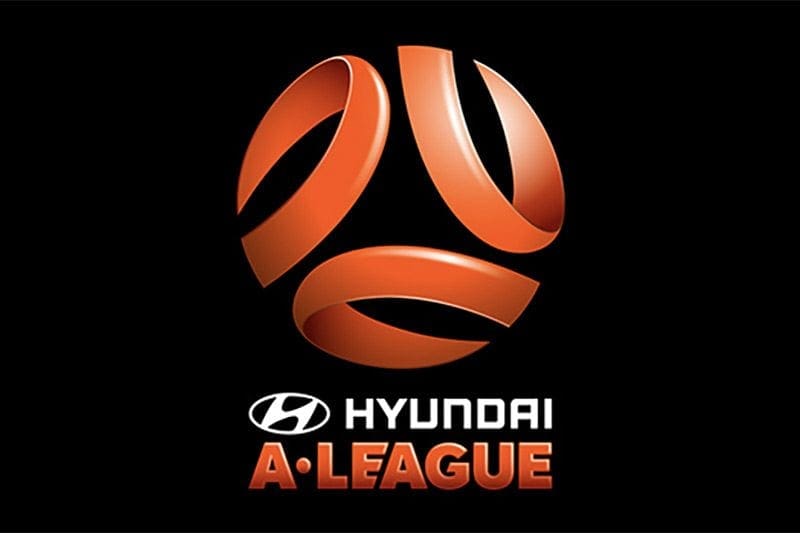 The A-League has gone from strength to strength since launching in 2005 and now sits comfortably alongside the AFL and the NRL as one of Australia's top domestic football competitions.
While the Foxtel pay TV network has held broadcast rights from day dot, the league's desire to expand its national market share has seen free-to-air stations and alternative media platforms come into play in recent years.
As such, soccer fans can now choose from a number of different ways to watch live A-League games.
Kayo sports streaming service
November 2018 witnessed the launch of Kayo – a revolutionary streaming service that aims to make live sport more accessible than ever before. For $25 per month, subscribers can stream more than 50 sports live on PC, Mac, PlayStation, Xbox, iOS, Android, Windows Phone and most other common media platforms.
In excellent news for football fans, Kayo is live streaming every single game of the A-League season. And it doesn't stop there, because the so-called 'Netflix of sport' has every Socceroos and Matildas game, every clash of the AFC Champions League, and every fixture in La Liga, Serie A and the FIFA Club World Cup. Selected games in the FFA Cup, W-League, FA Cup, EFL, Bundesliga, Ligue 1 and the MLS are also available week in, week out.
Kayo's vast library of live sport comes courtesy of rights-sharing deals with the likes of Fox Sports, ESPN and BeIN Sport. Other offerings include the State of Origin rugby league, NRL Telstra Premiership, AFL Premiership season, Formula 1, MotoGP, international cricket, all the golf tours, French Open tennis, US sports and much, much more.

This is my table
A-League live streams at Bet365
Many online bookmakers now run video streams of live sporting events from all over the world. Among the most prolific in this realm is Bet365, which specialises in streaming live football matches as well as dozens of other popular sports. That includes live A-League matches, but there is a catch.
Certain regional restrictions mean Bet365 is not always able to make live streaming available to residents of the country where the event is held. Thus, while Australian punters can watch all the live soccer they like from England, France, Germany, Holland, South America and the United States, A-League games might be off limits.
There is an easy dodge for this issue. By downloading free VPN software, you can anchor your internet connection to any number of countries other than Australia. If your virtual IP address is tethered in the United States, for instance, you should have no problem watching free A-League live streams on your computer, tablet, or mobile phone via the Bet365 website.
For complete access to the bookie's live streaming service, all you have do is sign up at Bet365 and activate your betting account. As long as you have some cash in your balance, you are good to go. You will need to have either placed a bet within the last 24 hours or have money in your account to access the service.
Free-to-air on 10 Boss
The Special Broadcasting Service (SBS) is the spiritual home of soccer on Australian TV. For decades it was the only network that went anywhere near The Beautiful Game, bringing starved Aussie fans glimpses of the English first division, the European leagues and the FIFA World Cup through match replays and highlight packages.
While SBS continues to air live games from the English Premier League and covers the sport extensively on The World Game program and website, it no longer holds a share of broadcasting rights for the A-League. That honour now belongs to 10 Boss – that is, the channel formerly known as One – where soccer fans can enjoy one live game on free-to-air TV every week.
For watching on the go, the 10 Play streaming service gives viewers the option to run live A-League games on desktops, laptops, tablets, smartphones, gaming consoles and just about any other media device with a WiFi connection. The app is free and gives users access to stacks of A-League content all year round.
The free-to-air space is one to watch over the next few years. SBS's venture into the EPL marks a huge step for the network, especially now that Foxtel has lost the rights to the world's most popular football league. A number of the commercial stations have made noises about potential bids for A-League broadcast rights, including Network Seven. With league bosses keen to boost viewership nationwide and create some serious competition for the AFL and NRL, we could be seeing a lot more free live soccer on TV in the not-too-distant future.
Live A-League on Foxtel
For live coverage of every A-League game as well as replays, news and exclusive content, Foxtel is still your best bet. The pay TV giant has owned the broadcasting rights since 2005 and does not appear inclined to give them up anytime soon, despite the recent interest from free-to-air networks.
To watch all A-League games, including the A-league grand final, live on TV, you need a Foxtel subscription that includes the sports package. This gives you 24/7 access to the entire Fox Sports suite, which means you can also watch live AFL on Fox Footy and live NRL on Fox League. As of 2017, a standard package with the sports add-on will set you back about $55 per month (not including installation and set-up fees).
The pay TV option also comes with the added benefit of multi-platform viewing via the Foxtel Go and Foxtel Play apps. These are also available independent of a standard Foxtel subscription, so you can watch A-League live on your computer, smartphone, or tablet device without having to fork out hundreds of dollars for a plastic box and a few cables.
Even if you are determined to watch live A-League free of charge, Foxtel is still worth a look. The network now offers new customers one free month for any and all packages with standard installation, while Foxtel Play subscribers can enjoy a two-week trial period. There are no lock-in contracts, so you will not have to pay a cent more if you cancel by the conclusion of the free trial.
Best bookies for A-League betting
Recommended!