Where to watch AFL in Australia and overseas
More people watch Aussie Rules football than any other game in Australia.
And, due to its popularity, there are more ways to catch your favourite AFL team play than ever.
Don't despair if you've taken that big job in the USA, or decided to make a huge change and move to Europe or China, you can still catch the big game.

This is my table
Free-to-air coverage of AFL in Australia
The traditional and first port of call for any Aussie Rules fan is to watch it on the box.
And Channel Seven has the game covered.
For Victorian fans, Seven Network broadcasts up to five games per week, usually on Friday nights, Saturday afternoons, Saturday nights and then Sunday afternoon, with Thursday night and Monday afternoon games like Anzac Day or Anzac Day eve.
It costs you absolutely nothing, save for a decent TV set that has a digital receiver or set top box.
If you're in Canberra or New South Wales, you will get every Sydney Swans and every Greater Western Sydney Giants game broadcast – mostly live and usually only on Seven Mate or Seven HD if you're lucky.
South Australian footy fans will be able to watch both the Adelaide Crows and Port Adelaide Power play every week and they will usually be on the main channel, rather than Seven's off shoots, as in NSW.
And, if you are in Perth, you will be able to catch every West Coast Eagles and Fremantle Dockers game live. Sometimes they will be on the main Seven Network channel and other times they will be shown on the off shoots, Seven Mate, etc.
When it comes to the AFL Finals, all the free to air restrictions go out the window.
Seven is free to show every single game of the finals series, including the grand final, and that is exactly what it does.
Pay TV coverage of AFL in Australia: Foxtel, Fox Footy
If you really want to watch every single AFL game live on the box, with no ad breaks, siren to siren, then there really is only one way to do that.
But it will cost you.
Foxtel Subscribers who add the sport pack to their subscription with receive the FOX Footy channel, along with several Fox Sports channels which, between them, cover every AFL game live, and offer endless replays if you want tow watch your favourite team win again, or if there are two live games and you want to watch them both.
Alternatively, if two games are on at the same time, you can use Foxtel IQ to record one and watch the other, then catch up on it later on int the afternoon or evening.
The best deal we can find to sign up for Foxtel is $74 per month. That gives you their basic channel pack plus the Sport HD upgrade, which includes Fox Footy and the Foxtel channels you will need to watch the games.
If you do sign up for Foxtel, you won't need any other apps or services to watch the games wherever you are in Australia, because the Foxtel Go app provides the games live on the go to your smartphone or tablet.
Live stream AFL games on Kayo
You want the option to watch every game of the AFL season, so you cannot rely on free-to-air TV alone.
But nor can you justify forking over the big bucks for Fox Footy, and the AFL Live option does not give you enough flexibility when it comes to devices, casting, et cetera.
Kayo might be just the ticket for you.
Launched in 2018, this is groundbreaking sports streaming service offers live access to every AFL game until the grand final – which is on free-to-air anyway.
The basic package costs $25 per month and lets you watch unlimited live footy on a wide range of devices, including PC, Mac, iOS, Android, Apple TV, Chromecast and Telstra TV.
That's already a massive value gap on Foxtel and AFL Live, and you also get extensive live coverage of rugby league, cricket, soccer, basketball, golf, tennis, motorsport, martial arts, US sports and much, much more.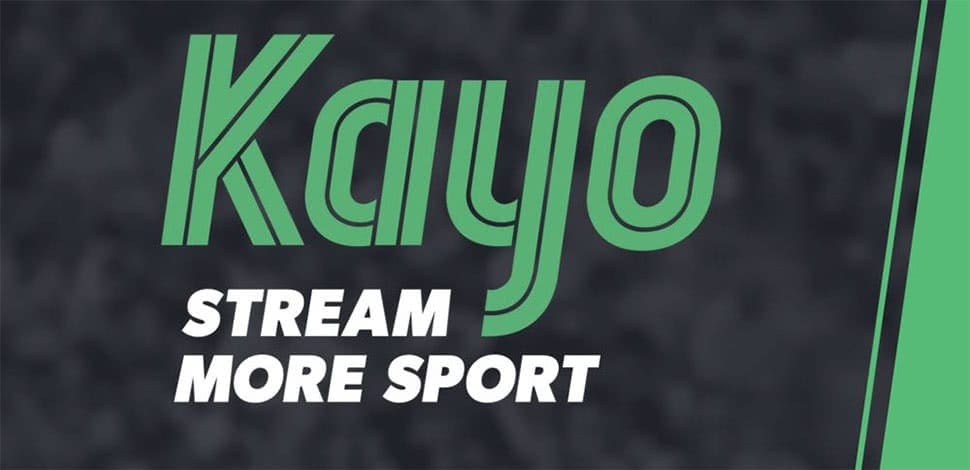 Watch unlimited AFL with Kayo
More AFL live streaming: AFL TV, AFL Live Pass
AFL TV provides a live stream of every AFL game, available on the AFL.com.au website and on the smartphone app.
You will first need to subscribe though, and that begins by registering for an AFL log in on the website.
Once that is done, you can choose which subscription package you want.
You'll get a free two-week trial with all the packages.
Weekly pass: Seven days access at $4.99.
Monthly pass: 31 day's access at $16.99
Annual pass: 365 day's access at $99.99

AFL Live Pass powered by Telstra
Those charges will apply after the two week free trial unless you unsubscribe and you can cancel your subscription at any time throughout the free period, if you'd decide it isn't for you.
The AFL also has a partnership with Telstra that allows customers of the phone provider to access the AFL Season Pass as part of their mobile plan. All you need is a mobile phone or broadband plan or maintain a $30 recharge on your pre-paid service. Download the app and click "I'm a Telstra customer" and you are away. Some Telstra services also provide unmetered video data usage.
Once you've got all the sorted, you will need to download the AFL Live Official App from your app store if you want to watch the games on your smartphone or tablet.
Watching AFL football internationally
Unless you are doing something dodgy, you will find that none of the above methods work if you are living or holidaying overseas.
But there are still a number of ways you can catch the games if you're abroad.
Recommended!
Watch AFL Global
The number one port of call for international AFL fans, AFL global provides coverage of every game of the regular season, finals and the grand final on a subscription service available outside Australia.
The service allows users to watch games on their PC, tablets and mobile phones and provides an awesome on demand service that provides access to any game at any time, just in case you missed your favourite team or missed an iconic moment.
Global Pass is also a 24 hour TV channel – a little like Fox Footy – providing programs like classic quarters, football panel shows, player interviews, match replays and other AFL content.
Details: watchafl.afl.com.au
*Service not available in Australia
Australia Plus
Fans in the Asia/Pacific region have to opportunity to watch AFL games on Australia Plus six matches per week during the season, along with all matches in the finals series. The network will also broadcast a weekly highlights program across 28 weeks.
Details: tv.australiaplus.com/sportslounge
---
BT Sport/BT Sport ESPN
BT Sport and BT Sport/ESPN is the United Kingdom's fastest growing sport TV service and showcases five AFL games per week continuing right through to the grand final, plus a weekly highlights program with the best of the action from each round.
Details: btsport.com
---
CCTV-5
CCTV-5 is a sports channel in China which forms a part of the vast network of China Central Television (CCTV) and offers AFL games.
---
Claro Sports
Claro Sports broadcast for Mexico and Latin America the AFL premiership season, finals series and grand final.
---
ESPN
ESPN broadcasts one game each week of the home and away season into the Caribbean, continuing through to finals grand final. In addition, ESPN broadcasts an action-packed weekly highlights program.
Details: espnmediazone.com/us/espn-international-fact-sheet-2/.
---
FOX Sports
FS1 broadcasts AFL games into the US.
---
Orbit Showtime Network
OSN brings the best of the AFL to the Middle East and North Africa, including four live matches every round of the home and away season along with every game of the finals and grand final live, plus a weekly highlights program showcasing all the action of the round every Monday evening.
Details: osn.com/sports
---
Sky Television
SKY Television is New Zealand's number one pay television broadcaster, which provides one AFL match each week of the season and finals, plus the Anzac Day match live and the weekly highlights package.
Details: skysport.co.nz
---
TSN
Canadian sports broadcaster TSN2 provides AFL coverage in each round of the season, along with finals and the grand final.
Details: tsn.ca
---
TVNZ
TVNZ is New Zealand's national television broadcaster, showing live and delayed AFL games via their Freeview pop-up channel 13.
Details: tvnz.co.nz