2020 NRL season to relaunch on May 28 with 20-round draw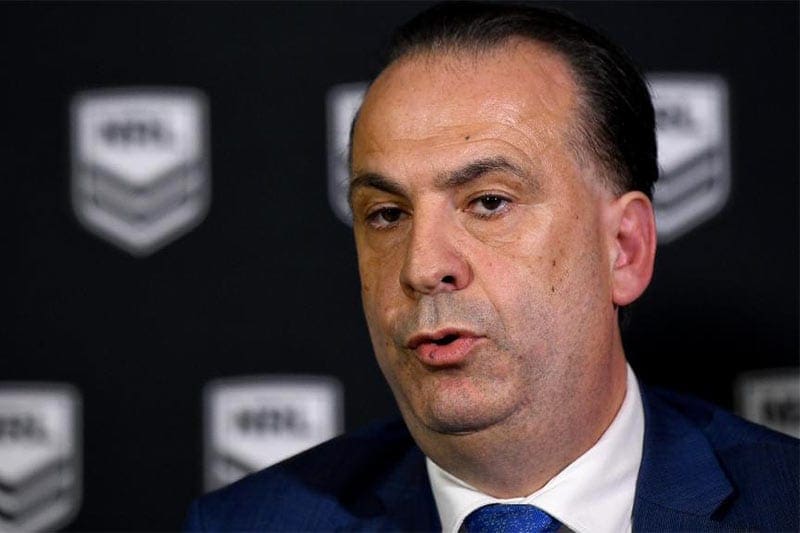 The 2020 NRL Premiership season will resume on May 28 as forecasted, the Australian Rugby League Commission (ARLC) confirmed on Tuesday afternoon.
The revamped draw, to be released in the coming weeks, will feature 20 rounds and a full postseason, with the 2020 NRL Grand Final slated for October 25 and State of Origin shifted to November.
The two rounds that were completed before the league went on hiatus last month will still count towards the NRL Premiership standings, leaving 18 rounds to be played in consecutive weekends up until September 27.
"Today is a landmark day for rugby league in 2020," said Peter V'landys, chairman of the ARLC.
"This is a great outcome for our players, fans, partners and stakeholders and I'm extremely appreciative for the cooperation and support from Hugh Marks and Patrick Delany.
"Both have always acted in good spirit and have demonstrated how partners work together."
All games will take place behind closed doors until further notice, while clubs will be subjected to strict biosecurity measures when they resume training on May 4.
The New Zealand Warriors, who were in danger of missing the rebooted season due to travel restrictions, will arrive in Australia this weekend and hunker down in Tamworth, NSW, for a two-week isolation period.
"Our players will be safer under our protocols than they would be as regular members of the community," V'landys said.
"It's safer now to play then it was in round two when we were playing. The daily infection rate in NSW was 25.79 per cent when the last game was played.
"It has been now less than one per cent in NSW for the last 18 days and is continuing to drop. There has also been a significant improvement in the recovery rate, being 75 per cent in NSW and 83 per cent in Australia."
Players, coaches and club staff who are caught breaching safety protocols will face official sanctions.