What to bet on with sports leagues on lockdown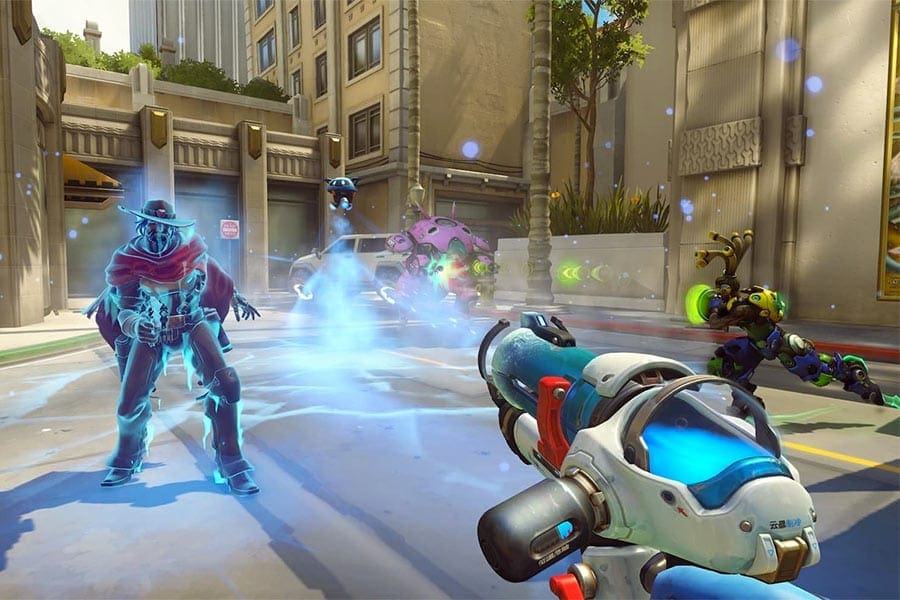 The life of the everyday punter has changed drastically in the last few days, as Australia now enters an official lockdown on all non-essential industries.
Most of the main sporting leagues around the globe have been postponed due to the COVID-19 pandemic, which has left punters scratching their heads in search of some entertainment.
With horse racing and greyhounds also in limbo due to state restrictions, most of the major wagering categories at online bookmakers could be out of action by the end of the weekend.
With that in mind, we have decided to put together an arrangement of different betting activities that will keep us occupied in this time of social distancing and self isolation.
Setka Cup Table Tennis
Basically, the Setka Cup is a long-lasting table tennis competition that runs throughout the year around the world. The players are all free to play and there are hundreds to choose from. You will always see table tennis on your featured sports for any bookmaker due to the sheer number of matches being played.
Ukraine and Czech Republic Table Tennis
Both the Ukraine and the Czech Republic still have access to their table tennis leagues, which are filled with very strong players. It is another table tennis competition that has a large number of matches being played every day, meaning slapping on a large multi is going to be very popular for this competition.
Russia Liga Pro Volleyball
Sport is one of the many things in life that can be enjoyed regardless of what is being played. When we get to the bottom of our list, we find Russia Liga Pro volleyball, a popular sport amongst western culture that is easily understandable. This is another opportunity for punters to have a bet as the league has not been suspended yet.
Esports leagues
If you had to pick one industry to invest in during the times when everyone should stay at home, you would consider video games. Many athletes have turned into gamers to keep themselves busy, so why would punters not consider some of the many leagues that are available to them? Whether you are good with the controller yourself or enjoy watching the fast-paced action, maybe it is time to get involved with esports.
CS:GO Esports Championship Series
Counter-Strike: Global Offensive is a first-person shooter video game that has quickly become an esports favourite, boasting one of the world's most popular pro gaming leagues. The league has had 202 teams and 2,141 players since August 2014, with many of the most prestige gaming brands quickly becoming partnered with the league. Matches are played daily and the odds are very enticing.
League of Legends
Possibly the biggest sporting event in the world is actually held by the League of Legends world tournament, which in 2018 had 100 million viewers and 44 million concurrent viewers at its peak. The winners of the video game tournament split US $2.5 million. Right now, the LPL Spring tournament is ongoing, meaning there are matches every day. This is a great chance to get involved in one of the world's fastest growing industries.
Overwatch Contenders
Rounding out our esports betting section is Overwatch – a special game where six unique individual characters will battle against another unique team of six in a strategy-based shooter, with more goals than just getting the most kills or eliminations. The main league has 20 teams and a well-established following, but currently the smaller leagues are running, which are still going to be interesting to follow.
Novelty and entertainment bets
This is the type of content you may find yourself following when you have nothing left to do, but that doesn't mean they should be ignored. The following markets have all been available on Sportsbet before today's situation arose, but this is their time to shine.
Daily Weather Specials
Have you ever felt like you know what the weather is going to be like in every major capital city in Australia? Then this is the market for you. Simply guess over or under on a given total each day for odds around $1.90. One thing is for sure, the weather is never going to be cancelled or suspended, making this an evergreen market.
Queensland Politics
We have highlighted the Queensland politics because of how quickly the deadline is approaching. March 28 is a big day in the Eastern State, as both the Currumbin by-election and the Council elections will take place. Kaylee Campradt and Laura Gerber are tied at $1.90 in the Currumbin election, whilst Adrian Schrinner is well ahead at $1.22 to take out the council election. This is a great market for local Queenslanders that have been following their politics.
Australian and international TV shows
As we all have the free time to sit at home and watch plenty of television, maybe you should be informed you can bet on most reality TV shows. Two popular shows that have been running recently are Australian Survivor and Dancing with the Stars, both of which are nearing their conclusion. David Genat has the shortest odds on Survivor at $1.30, whilst the DWTS market is much tighter. Celia Pacquola has impressed the most at $2.75, but any of the final four contestants are a chance on the day.