Week on the Punt: Sixers outclass Stars in rainy BBL Final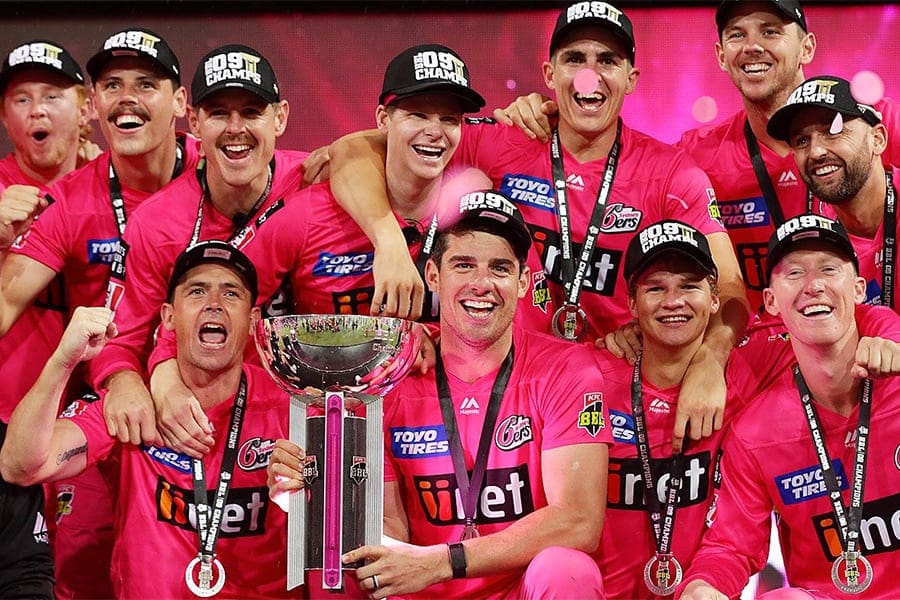 With the footy back and the BBL finishing up, Australian sport has taken a slight change of course as the summer draws toward a close. Here are the highlights from the weekend just gone.
Sydney Sixers win BBL09 in rain-affected final
The Sydney Sixers started the season with the equal-longest odds in the 2019-20 Big Bash League outright betting, but they were crowned champions on Saturday night after beating the Melbourne Stars in the final.
The weather cleared up enough on the night for both sides to bat 12 overs, which was enough for Josh Philippe to hit 52 runs in a Man of the Match performance.
The Stars have now lost three finals in nine seasons, keeping them as one of the only two teams yet to win a BBL championship.
AFLW makes a big splash
Fans of women's footy were delighted to see the AFLW return over the weekend.
The newest crop of draftees made waves on debut, leaving fans feeling hopeful for the future, but there were a few nasty injuries too.
Collingwood's Brianna Davey could not finish her wonderful debut for the Pies as the former Carlton captain suffered a lower-leg injury.
Duke vs North Carolina doesn't disappoint in NCAAB
You could not have scripted a better clash between college basketball's biggest rivals.
The Blue Devils of Duke were down by three points late in a chaotic match, but a clutch play from star guard Tre Jones forced overtime.
Jones made his first free throw then intentionally missed the next, grabbed his own rebound and hit a mid-range jumper to tie the game with no time on the clock.
Duke was two points better in overtime after a huge effort in the final three seconds from Wendell Moore Jr, who miraculously scored a bucket off a teammate's missed shot.
NBL Finals prospects looking grim for Brisbane Bullets
Only one round remains in the NBL regular season and there are only a couple of teams that can still snatch a spot in the finals.
The Brisbane Bullets were not good enough last weekend, as they lost both of their Round 19 matches. They are now in fifth position behind the New Zealand Breakers.
Melbourne United, currently sixth, can usurp both the Breakers and Bullets with two wins in the final round.