Week on the Punt: AFL confirms WA hub, Seibold on borrowed time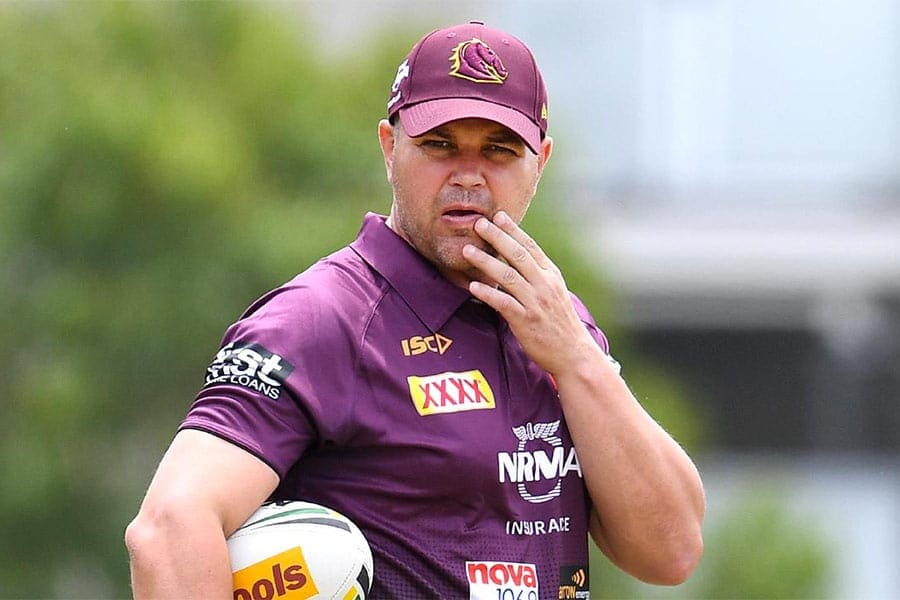 There is plenty of big news coming out of Australian footy, while tennis and basketball fans may be alarmed by the latest reports from abroad. Here are the top stories in sport this week.
AFL confirms West Australian hub from round seven
As the Australian Football League continues to roll out the 2020 AFL Premiership fixture, news has come through regarding the proposed hub in Western Australia.
Collingwood and Geelong will face off in Perth in round seven, with another four Victorian clubs expected to make the journey west in the following weeks.
Up to 30,000 spectators will be permitted to watch the Magpies and Cats at Optus Stadium on Friday, July 17, with all crowd restrictions set to be lifted the day after.
There is some fear that certain players will stay at home rather than travel interstate to spend several weeks in a hub, particularly those with young families and health issues.
The round six fixture was also released during the week, with highlights including Collingwood and the Brisbane Lions' Friday night clash at the MCG, Essendon against the Western Bulldogs at Marvel Stadium and Port Adelaide battling the GWS Giants on Sunday.
Djokovic tests positive to COVID-19 after ignoring protocol
An unofficial charity tennis event was held in the Balkans during the week where players celebrated and partied as if there was nothing to fear, but it has backfired drastically.
Since then, Novak Djokovic and his wife have both tested positive to COVID-19, as have tour players Grigor Dimitrov, Viktor Troicki and Borna Coric.
The mini-outbreak has complicated plans to relaunch the ATP Tour, which is set to return in August with events in Washington DC and New York ahead of the US Open.
Djokovic refused to be tested in his hotel because he showed no signs of symptoms, but the world no.1 now faces a spell in quarantine as a result of his actions.
Broncos set to make decision on Seibold's future
A head coach needs the players and staff on his side, but the Brisbane Broncos have shown little-to-no support for Anthony Seibold.
According to several reports, Seibold stood before his group after last week's loss to the Manly Sea Eagles and asked if they thought he was the right man for the job.
Recommended!
If the headline writers are to be believed, only two players piped up and voiced support for their embattled boss.
The Broncos have lost four straight games since the restart, leading some pundits to suggest they may even struggle against the lowly Gold Coast Titans this weekend.
If Brisbane fails to win this week, we could see Seibold – who only took over the job in 2019 – out the door as early as Monday.
Australia and Colombia battle for 2023 FIFA Women's World Cup rights
All signs were pointing to Australia and New Zealand as the prime location for the FIFA Women's World Cup in 2023, but it looks as though the powers that be are now pushing for Colombia instead.
The Oceanic bid looked all but locked in once Japan pulled out of contention, especially after earning a 4.1 rating out of 5.0 against Colombia's 2.8 in FIFA's technical evaluations.
News has come through that UEFA, the powerful governing body for European football, is recommending voters chose Colombia for the 2023 FIFA World Cup.
There is still a chance that the Aussies and Kiwis pull through, but it would not be the first time the FFA had a promising bid passed over due to politics (read Qatar 2022).
NBA Florida restart beginning to look doubtful
NBA Commissioner Adam Silver has been working tirelessly to create a safe environment for his players to conclude the 2019-20 season, but some big obstacles are starting to arise in Florida.
The Sunshine State was initially chosen as the safest place to resume the season due to lower COVID-19 numbers compared to other states, but the recent reopening of the region has caused some headaches.
Positive tests have risen dramatically, with the state now housing over 100,000 COVID-19 cases – a fair few more than Australia's grand total of just under 8,000.
Players are opting out of the competition and some have even tested positive to the coronavirus, which has put the proposed July 31 relaunch at Disney World in serious doubt.