UFC 243 Whittaker vs Adesanya betting odds, tips and predictions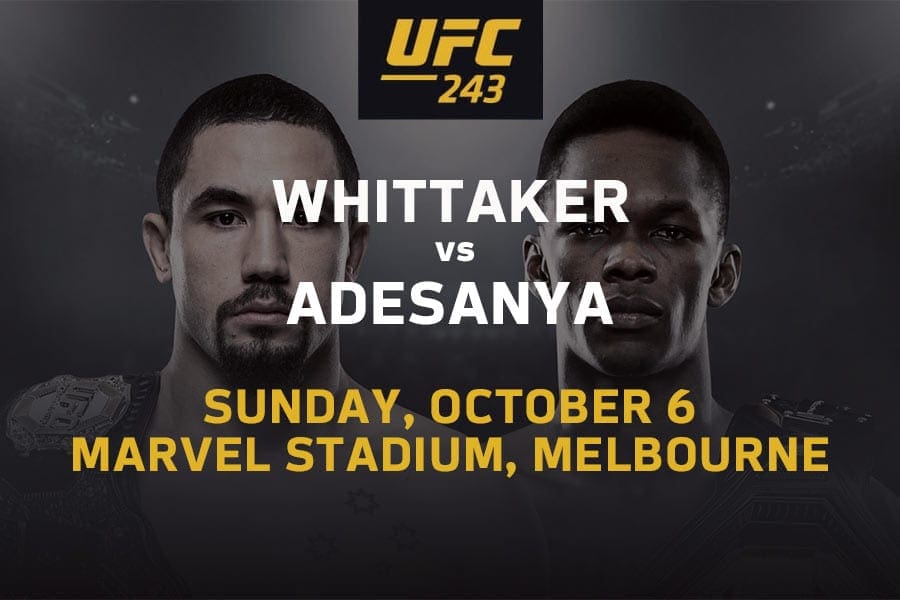 A handful of unpredictable and exciting fights will take place this Sunday at Melbourne's Marvel Stadium, where UFC 243 will showcase some of the world's best fighters.
Israel Adesanya will travel to the homeland of his title-fight opposition, Robert Whittaker. This main event is an even split for most online bookmakers and will certainly provide excellent viewing for UFC fans.
Four other fights are scheduled for the main card and each will be previewed in the following article, where you can find our betting tips and predictions for UFC 243.
Robert Whittaker vs Israel Adesanya
This main event is much different from most, as the even betting provides plenty of uncertainty. Robert 'The Reaper' Whittaker has the home crowd advantage due to his Australian upbringing, allowing him to feel more support when fighting, but support does not mean anything if he cannot defend Israel Adesanya's elite kicks.
Adesanya exploded onto the UFC scene with seventeen straight victories and improves after each fight. Whittaker has the advantage when it comes to hand-to-hand combat, but a shorter reach for both arms and legs will make it difficult for the champion to get close and do damage.
Both fighters are not likely to use grappling in this bout, with Adesanya always choosing to use his kickboxing prowess instead. Whittaker has previously lost four fights, but he has never faced such a unique fighter as Adesanya.
Our choice for this bout goes to 'The Last Stylebender' as he has far less to lose. Whittaker is on his home deck and is the champion, but Adesanya will bring his overwhelming force to the octagon early and leave the fight as the undisputed champion.
Israel Adesanya by KO/TKO @ $3.10 with Sportsbet
Al Iaquinta vs Dan Hooker
Not many fighters have survived the full length of a bout with Khabib Nurmagomedov, but Al Iaquinta can boast this feat despite not winning. The mental endurance to go the distance against such a powerful and crafty fighter will fill Al with confidence against his New Zealand enemy.
Dan Hooker trains alongside Israel Adesanya and is a very capable fighter that has decent speed. Hooker found UFC difficult initially as he didn't have a specific strong-point, but since moving to the 155-pound competition, he has revolved his game around pressure.
BetOnline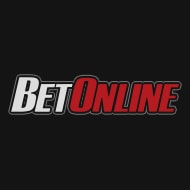 $5,000
50% matched deposit up to USD $5,000
read review
Bet Now
Bovada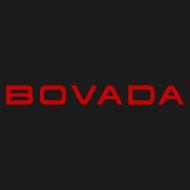 $250
Claim a 50% deposit bonus up to the value of USD $250
read review
Bet Now
Many fighting athletes in the world, regardless of the format find it difficult to deal with constant pressure, as it can ruin any rhythm and tactics that they have tried to employ, which is what will challenge Iaquinta.
If Hooker can break Iaquinta early and prevent him getting comfortable, the fight will more than likely end with Hooker as the victor, who is both good with KO and submission finishes.
Dan Hooker to win @ $1.60 with Bet365
Tai Tuivasa vs Sergey Spivak
Two heavyweight fighters that are just beginning their careers will go head-to-head in Melbourne. Tai Tuivasa is a local who applied his trade in Australia, whilst Sergey Spivak reigns from Moldova.
Tuivasa has an enormous amount of power that has help him win his ten fights, nine by KO. Spivak is a more technical big man that has a very strong grab and submission technique. Both fighters stand just over six-feet and will provide a quick highlight.
Our choice here is the Melbourne man that has the excellent power punch, Tai Tuivasa, who will try to end the fight within the first two rounds.
Tai Tuivasa to win @ $1.24 with BetEasy
Luke Jumeau vs Dhiego Lima
This welterweight clash will be one of the more interesting bouts of the main card. Both fighters have seen their fair share of wins and losses, whilst they both also bring different qualities to the table.
Luke Jumeau is known for his excellent counter punching, but has a weakens against the quicker and more athletic fighters, who he is yet to prove himself against. Dhiego Lima is one of those quick fighters that can use his reach to his advantage.
SEE ALSO: UFC BETTING SITES
A long-ranged fight is on the cards here as both athletes will want to keep their distance, especially Jumeau as Lima is better when it comes to grappling.
Given Jumeau does not need to travel as far, hailing from New Zealand, he will be primed slightly better and feel more comfortable on the big stage. If Jumeau can land a few counters in the fight, he will secure the underdog victory.
Luke Jumeau to win @ $2.22 with Sportsbet
Justin Tafa vs Yorgan De Castro
Both Justin Tafa and Yorgan De Castro will be making their UFC debut in this bout.
In their respective competitions before joining the UFC, Tafa had won three straight fights via knockout and De Castro had won his first five fights.
The word about both fighters appears to be the punching power and ability to win fights in the first couple of rounds.
It will be interesting to follow the careers of both fighters starting from today, but our choice for this debut clash is Justin Tafa, due to his close relationship with fighting veteran 'The Super Samoan' Mark Hunt, who trains Tafa back in New Zealand.
Justin Tafa to win @ $1.80 with BetEasy