Sportsbet sees the funny side of $5m election gaffe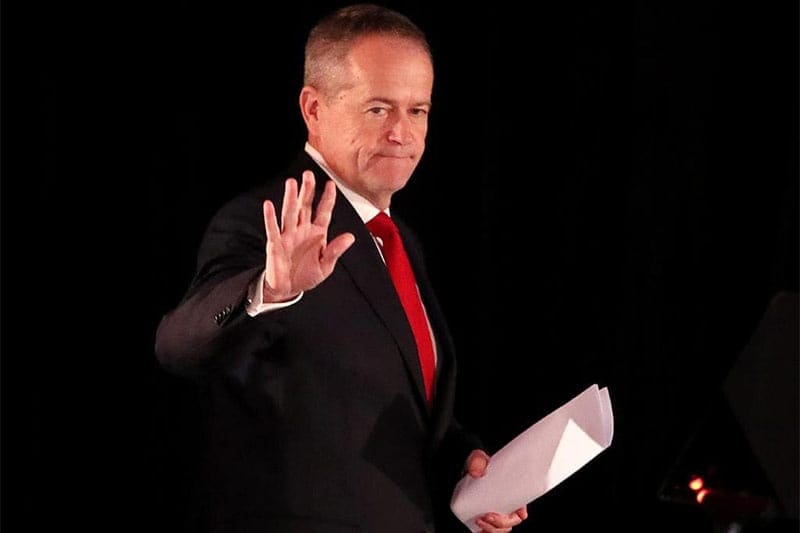 The Scott Morrison and the Coalition were the big winners in last weekend's federal election.
But in a twist that sums up just how bad the Australian Labor Party is going, Bill Shorten couldn't even top the bill for 'biggest loser'.
One of the leading candidates for that mantle is Sportsbet.com.au, which paid out more than $1.3 million on a Labor win two days before the polls closed.
The online bookmaker had Shorten's mob at "Winx-like odds" of $1.16 at one stage, while the Liberals blew out as far as $7.50 to retain power.
Labor drew seven out of every 10 wagers in the election betting, but it is the remaining three that stand to cost Sportsbet most of all.
SEE ALSO: SPORTSBET REVIEW
With longer odds come better payouts, and the bookie is more than $5 million out of pocket after squaring up punters who backed the Libs.
Despite the significant financial hit, the company's PR department has responded in good humour.
"The quality of toilet paper and stationery will need to be significantly decreased at the Sportsbet offices to cover these costs, and we can only keep the heaters on for two hours a day, but in the end, we have a result where most of our punters on a market are winners," Sportsbet spokesman Richard Hummerston told Fairfax Media.
The bookmaker's social media accounts are also in on the joke.
Tough day at work for Gal. We know how you feel mate! #NRLSharksManly #auspoI pic.twitter.com/T8ajzBQarU

— Sportsbet.com.au (@sportsbetcomau) May 19, 2019
At least the bean counters at Sportsbet HQ can take solace in the fact they are not trying to fix up Clive Palmer's books.
The leader of the Australia United Party took an aggressive approach to this year's election, pouring more than $80 million of his own money into the campaign.
But Palmer's push fell flat everywhere except the NT, and the AUP stands to recoup only a minuscule fraction of that hefty outlay from electoral funding.
Yep, we blew $1.3million
Could have been $80million though eh Clive?#ausvotes #Ausvotes2019 pic.twitter.com/R8kG9GqK5q

— Sportsbet.com.au (@sportsbetcomau) May 18, 2019
While Sportsbet and Clive cry into their respective beers, Ladbrokes.com.au is shouting the bar after a record-smashing weekend.
One extremely confident punter in New South Wales slapped a whopping $1 million on Labor to win at $1.23 odds.
It is the single largest bet Ladbrokes has accepted since setting up shop in Australia back in 2013.
MORE GAMBLING NEWS