Roy Morgan poll shows Aussies still on the punt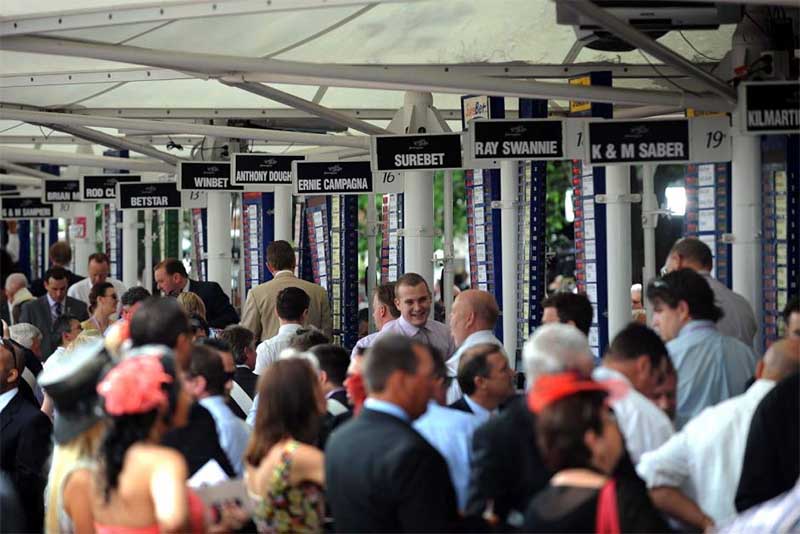 A new study titled The Gambling Currency Report and conducted by Roy Morgan Research reveals over two million Australians aged 18 and above have engaged in betting activities in the last three months.
The report shows most Aussie punters bet on horse racing followed by other forms of betting activities. The new research reveals the following expenditure on betting occurs:
Horse racing – 50.9%
Greyhound racing – 12.5%.
Harness racing – 11.4%.
Others – 25%.
The remaining 25% for "others" are further broken down to reveal the source of the gambling activity. They are as follows –
NRL – 7.6%.
AFL – 6.8%.
10% for other sports such as – tennis, cricket, basketball, swimming, football, cycling, netball.
"Over two million Australians aged 18-plus have had a bet in the last three months whether on horse racing, greyhounds, or sporting events like the AFL, NRL, tennis, cricket or any of thousands of other sports available to bet on whether the sporting contest is undertaken here in Australia or almost anywhere around the world," said Michele Levine, CEO of Roy Morgan Reseach.
Age, location and income tell the story
Further analysis of the Roy Morgan report shows Australian bettors are likely to come from New South Wales and Victoria and will be aged between 35-64. According to the study, 11.1% of people from NSW and 11.5% of people from Victoria engage in betting activities. NSW and Victoria are Australia's largest states.
The research shows age as a determining factor in Australia engaging in gambling and betting activities. To this extent, young and middle-aged people are peak betting ages and the tendency of the individual to bet reduces as he advances in age.
To drive home this point, 7.2% of Australians below 25 years betted in the last three months as against 9.3% of young adults aged 25-34. Furthermore, 11.3% of those aged 35-49 betted within the last three months and 12.6% of people aged 50-64 did likewise. However, only 10.2% of Australians aged 65 and above engaged in any betting activity within the last three months.
Men more likely to gamble
Levine stated that men are more likely to engage in sports betting activities than women in Australia. According to the research, 13.9% of men aged 18 years and above engaged in betting in the last three months compared to 7.3% of women.
Levine added that while most sports betters are most likely to come from NSW and Victoria – you would be less likely to bet if you were from South Australia (8.1%) and Tasmania (7.2%).
Levine attributes the disparity for people mostly likely and least likely to bet in Australia to availability of sporting content in various states.
"As a comparison there are 17 professional AFL/NRL/Super Rugby/A-League clubs in New South Wales, fourteen in Victoria, seven in Queensland and three each in Western Australia and South Australia. There are no professional football clubs in Tasmania," she said.