Opinion: Tax online lottery betting sites – don't ban them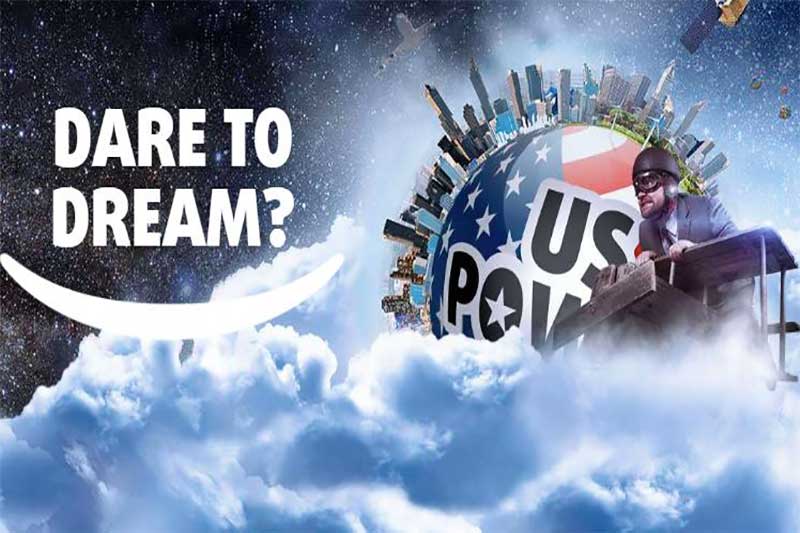 Online lottery betting companies have been branded the Uber of the lotto industry due to its disruptive business model, with owners of independent newsagents' claiming that it's stealing their customers.
Betting on lottery draws in Australia first appeared via the online lottery site, Lottoland. The site launched in 2016, around the same time US Powerball was offering the largest jackpot in history – a record $USD1.5 billion ($AUD 2.15 billion at the time).
As the site was only new and marketed as a portal to international lotteries, including the biggest lottery draw of all time, it took off.
However, Lottoland faced a lot of backlash following the US draw, as it failed to clarify that punters were betting on the outcome of these draws instead of buying tickets into the official overseas lotteries.
Tatts spearheaded the campaign against the online lottery betting site, as it is the sole operator of online lotteries in every state and territory in Australia, except for Western Australia – the state government owns LotteryWest in Western Australia.
Lottoland was forced to firstly remove its QuickPick option, after Tatts claimed copyright infringement, and then ensure its website and advertisements clearly state they are a bookmaker, not a lottery provider.
It has only been in the last few months that Tatts has stepped up the campaign against Lottoland, and Lottoland only, as CrownBet's lottery betting site, CrownLotto, has been left out of the marketing material, which includes "Lottoland's Gotta Go!".
So should Lottoland go?
Lottoland is an online bookmaker as it allows punters to bet on the outcome of an event – lottery draws. The company's biggest mistake is not making this clear from the beginning.
Instead of entering the market as an online bookmaker, offering something unique and innovative, it confused people. Many thought it was an online lottery site offering tickets into the official draw.
While CrownBet launched its new online lottery betting site, CrownLotto, prior to the Tatts' anti-Lottoland campaign, it has managed to avoid any specific attacks.
Since Lottoland is perceived as a direct lottery competitor, Tatts and the Australian Lotteries and Newsagents Association (ALNA) have been quick to point out that it doesn't pay the equivalent tax rates that Tatts and LotteryWest pay.
But the site doesn't offer the equivalent products.
Players who win will not receive the same prize in the same way as they would if they won the Division 1 prize in Oz Lotto. They will be paid by the company insuring the Lotto draw. Yes your odds of a big win are very long, but it's the same in any draw – government run or betting on outcomes – it doesn't really matter.
So while Lottoland should pay more tax, why should it pay the equivalent to official lottery draws when it doesn't offer the equivalent product?
Online betting sites in Australia are all regulated by the Northern Territory – similarly to Lottoland.
Online bookmakers only pay tax to the NT government – similarly to Lottoland.
Maybe a solution is a National point of consumption tax, like the 15 percent fee introduced in South Australia in July 2017, which requires betting sites to pay the SA government tax on all bets from SA residents. Lottoland would be paying the tax (since it is a bookmaker) if it wasn't prohibited in the state.
Lottoland's CEO, Luke Brill, has openly welcomed a nationwide POC tax. He has stated many times that he would be happy to pay state governments tax, instead of being banned.
Western Australia has announced it will be introducing a 15 percent POC tax from 2019, which will require all bookmakers to pay tax for every WA resident who places a bet.
Provided Lottoland isn't banned by then, the online lottery site will pay tax to the state government for every WA player who bets on the outcome of an Australian or International lottery draw.
What's more, New South Wales and Victorian state governments are both considering introducing a state-based POC tax. Again, if Lottoland isn't banned, it will be paying tax to the state governments for every bet placed in these states.
Tatts and independent newsagents do not pay the POC tax in SA, and will not have to pay it in other states and territories, if and when enacted.
Tatts CEO, Robbie Cooke, said the POC tax created a level playing field with bookmakers when it was first proposed for South Australia.
But since Lottoland offers lottery products, Tatts wants it gone and the new online lottery sites, like CrownLotto, will be banned in the process leaving limited variety in the niche.
Tatts wants no competition in online lotto sales, but is quick to forget its proposed merger with Tabcorp, would give them aretail monopoly in every state and territory in Australia, except WA.
ALNA seems to flip-flop when it comes to the livelihoods of newsagents owners.
While the independent body has said Lottoland is impacting sales, it posted an update 10 days before it announced the Tatts' 'Lottoland's Gotta Go!' campaign stating: "We have not seen a decline of the sector."
"Our members are optimistic and are buoyed by the success seen as they diversify their offerings or identify new niches," the update adds.
It's important to point out that newsagents do not get a cut of the online lottery sales Tatts makes when players purchase tickets online.
Any decline in sales could be due to the digital environment – not Lottoland. These days, young people do everything on their smartphones and tablets, and purchasing lottery tickets is no different.
Tatts is aware of this and has recently updated its online site for easier access and to appeal to the younger market.
So while ALNA claims newsagents are thriving, and Tatts has manoeuvred itself to steal more customers from independent newsagents, Lottoland apparently still has to go.
In essence we are banning something that is legal in many other countries, something our law makers have been quick to point out in other political debates of late.
Finally, I will address the comparisons to Uber.
Should progress be stunted because the people holding the market are outdone by a better product? That is what happened to the taxi industry when Uber came along and connected with the young crowd, who are the main users of the service, through their outstanding app and clever marketing techniques.
It simply smells of the Australian Taxi Industry Alliance crying wolf after being clean bowled.
The reality of the situation is that paid travel from point A to point B has improved since the introduction of Uber, it has also forced the Australian Taxi Industry Alliance to think outside the box, and make their service for customers better.
Either move with the times, or call it a day, are the choices traditional Lotto retailers are facing.
From LottoLand's perspective, they are offering a more exciting product; one that offers bigger prizes, better inducements for players and have shown a willingness to connect to the public through major sports sponsorships.
As long as they are willing to put their share back into the Australian community, Lottoland should be judged on its business model and impact on society, rather than it being a disruptor in a rather staid sector if industry.
In our opinion LottoLand's gotta stay.