NBL Round 7 multi odds, best bets & bookmaker specials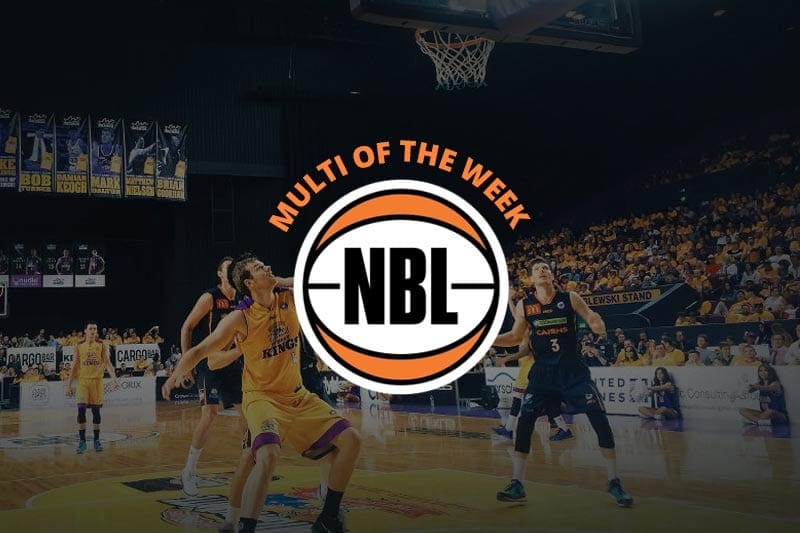 NEW Zealand Breakers are the outright leaders after a pair of massive results in round six of the NBL.
Having edged out Perth Wildcats at home, they then did what nobody else had done since January and conquered the Jungle with an 88-82 win.
That double puts the Breakers three games clear of the Wildcats and Melbourne United, who bounced back from a heavy defeat in Cairns to smash the Sydney Kings 108-90.
Let's dive into the NBL odds for week seven, which come courtesy of Sportsbet.com.au.
NBL multi tips
Hawks to beat Kings – $1.65
Wildcats to beat Bullets – $1.56
36ers to beat Kings – $1.56
Taipans to beat Hawks – $1.69
Breakers to beat Bullets – $1.26
United to beat Wildcats – $1.65
Multi odds = $14.10 at Sportsbet
Illawarra Hawks vs. Sydney Kings
Thursday, November 16 – 7:30pm AEDT – WIN Entertainment Centre
Hawks – $1.65
Kings – $2.25
While the Hawks have muscled their way to the fringe of the top four, the Kings are foundering with only two wins from nine games. Illawarra are far from unbeatable, and you could make a case that Sydney are due for a win, but we reckon the home side has this covered.
Brisbane Bullets vs. Perth Wildcats
Friday, November 17 – 7:30pm AEDT – Brisbane Exhibition and Convention Centre
Bullets – $2.43
Wildcats – $1.56
Brisbane needed a win, and they got it last week with an 82-74 result over the Taipans. Now they host a Perth side spoiling for a fight after giving up top spot to the Breakers. We have not seen enough yet from the Bullets to suggest they can hold off one of the comp's best teams.
Adelaide 36ers vs. Sydney Kings
Saturday, November 18 – 5pm ACDT – Titanium Security Arena
36ers – $1.56
Kings – $2.44
Last week's home defeat to Illawarra must go down as missed opportunity for the 36ers. Now they have a gilt-edged chance to bounce back in style with a blowout against the bottom side. If Sydney's efforts against the better teams this year are any indicator, they won't come close in Adelaide.
Cairns Taipans vs. Illawarra Hawks
Saturday, November 18 – 7:30pm AEDT – Cairns Convention Centre
Taipans – $1.69
Hawks – $2.18
This might be the toughest NBL betting market of the week. Both sides have four wins at a percentage of around about 100, yet Cairns are second from bottom while Illawarra are sitting fifth. You could go either way here, but the Taipans at the Snakepit look the safer bet.
New Zealand Breakers vs. Brisbane Bullets
Sunday, November 19 – 3pm NZDT – Sparks Arena
Breakers – $1.26
Bullets – $3.90
The Breakers just keep on kicking goals. Since losing to the Taipans in round one, they have piled on eight wins in a row to storm past pre-season fancies Melbourne and Perth. With the Bullets struggling to get any momentum up, you should have no doubts about backing the league leaders.
Melbourne United vs. Perth Wildcats
Sunday, November 19 – 3pm AEDT – Hisense Arena
United – $1.65
Wildcats – $2.25
Round six was a mixed bag for United, who fluffed their lines in North Queensland before battering the Kings at Hisense. Can they match it with Perth in a potential shootout for second spot on the ladder? With the Wildcats backing up from a trip to Brisbane two days prior, the ball is in Melbourne's court.