NBL Round 5 multi odds, betting tips and predictions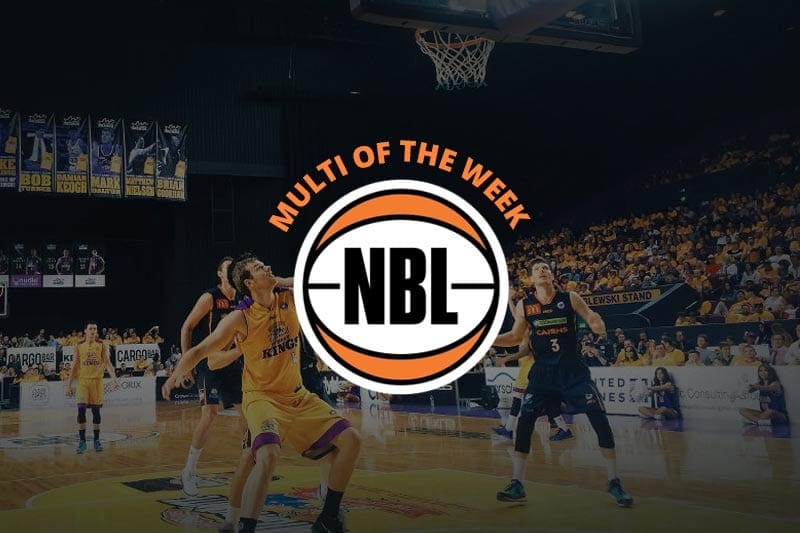 The fifth round of the NBL season will feature all nine teams, with the New Zealand Breakers, Perth Wildcats, Melbourne United, Brisbane Bullets and Sydney Kings each playing two matches.
Both of the top two teams on the NBL ladder are playing multiple games, being the first-placed Kings and the Wildcats, while an ACL injury to Aaron Brooks will make rookie import LaMelo Ball the main ball handler for the Illawarra Hawks.
Let's take a look at the latest NBL odds and the best bets for this week's action.
NBL Round 5 multi tips
Perth Wildcats to beat Brisbane Bullets @ $1.72
South East Melbourne Phoenix to beat Melbourne United @ $2.06
Perth Wildcats to beat New Zealand Breakers @ $1.77
Brisbane Bullets to beat Illawarra Hawks @ $1.37
NBL multi odds = $8.59 with Sportsbet
NBL Round 5 betting predictions
Bullets vs Wildcats: Perth to win @ $1.72 with Sportsbet
With five wins and only a single loss the Perth Wildcats are a very strong force in the NBL, but they will need to improve this week to overcome the one team that has beaten them this season, the Brisbane Bullets. Perth are the highest-scoring team in the league and have won their last three matches.
Phoenix vs United: SE Melbourne to win @ $2.06 with Sportsbet
Mitchell Creek has led SEM all season long with his international experience and ability to score, averaging 20 points per match as the fifth-best scorer in the league. Melbourne United are favourites for the match, but a 0-2 away record spells trouble even though the game will be played on neutral ground at Melbourne Arena.
Wildcats vs Breakers: Perth to win @ $1.77 with Sportsbet
Having only a single win after four matches, the Breakers will need to fire back from what could be a fourth loss on Thursday against the Taipans, despite starting favourites. The Wildcats will be moving with rhythm after only playing a few days earlier and should have enough in the tank to win in NZ.
Bullets vs Hawks: Brisbane to win @ $1.37 with Sportsbet
Despite signing LaMelo Ball and housing the experienced Aaron Brooks, who is now out with an ACL, the Hawks have only won a single match from their seven encounters, placing them last on the table. Even with his abundance of talent, Ball will not be able to carry the Hawks to victory against the Bullets in this match.
MORE BASKETBALL BETTING