NBA Playoffs coverage exposes gap in gambling ad restrictions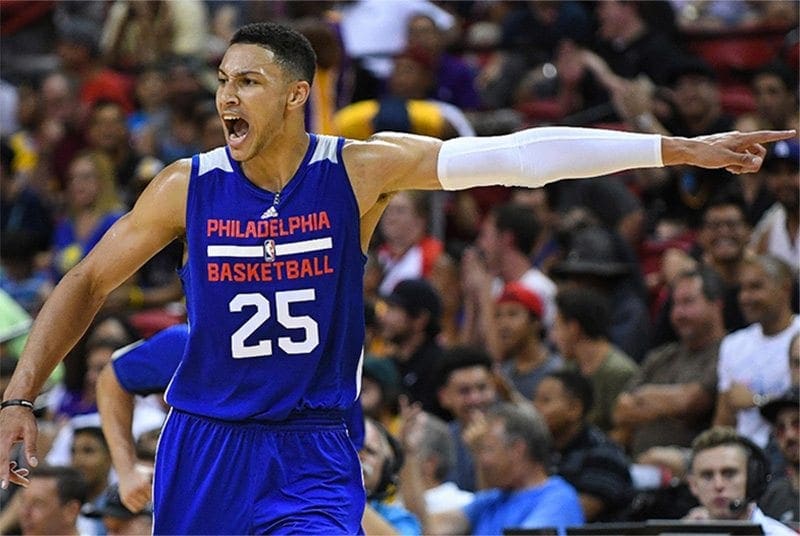 AUSTRALIAN advertising laws surrounding gambling are under the microscope again as concern rises over a legislative loophole that allows betting companies to market their products to underage viewers.
Gambling adverts on live sports telecasts, with the exception of subscription channels with a low expected audience, have been banned between 5am and 8:30pm since the end of March this year.
However, there is a gap in the law that allows American sports broadcaster ESPN to show gambling advertisements 24/7.
With Australian stars Ben Simmons and Joe Ingles at the forefront of the NBA Playoffs, many kids are watching the games on ESPN.
A gambling expert from Deakin University, Professor Samantha Thomas, is deeply concerned about the situation.
"Most of the games are played in the morning," she told an Australian media outlet.
"That means if your kids are fans of the NBA and are watching the playoffs, they will see ads before 8:30pm.
"We know that the NBA is massively increasing in popularity.
"Perhaps the Government didn't think carefully through the fact that sports like the NBA would be playing on these channels.
"The policy that the Government has developed is incredibly inconsistent, in that the Government is prepared to protect the fans of some sporting codes, but not others."
According to Professor Thomas, about 75 per cent of children think gambling is synonymous with sports.
"When we ask children why they think gambling is a normal part of the sport they generally tell us it's because of the advertising they see during the games," she added.
Hawthorn Football Club president Jeff Kennett shares the concerns of Professor Thomas and is of the view that sports betting advertisements should be banned altogether.
"When we have sports betting up there being thrust down the throats of young people on a daily basis, whether it be on television or radio etc., you are indoctrinating them into a lifestyle … which is very dangerous," he said.
Mr Kennett believes sports betting ads be given the same treatment as other gambling advertisements, even though Hawthorn continues to rely heavily on revenue from poker machines.
Kennett said: "In an ideal world potentially [Hawthorn would get rid of pokies], but we've got to find other sources of revenue, which is what we're working on."
The Hawks raked in $23 million from their pokies venues in 2016 and 2017 – more than any other club in the AFL.
SEE MORE: AUSTRALIAN GAMBLING NEWS