Multi odds, best bets & bookie offers for NBL Round 4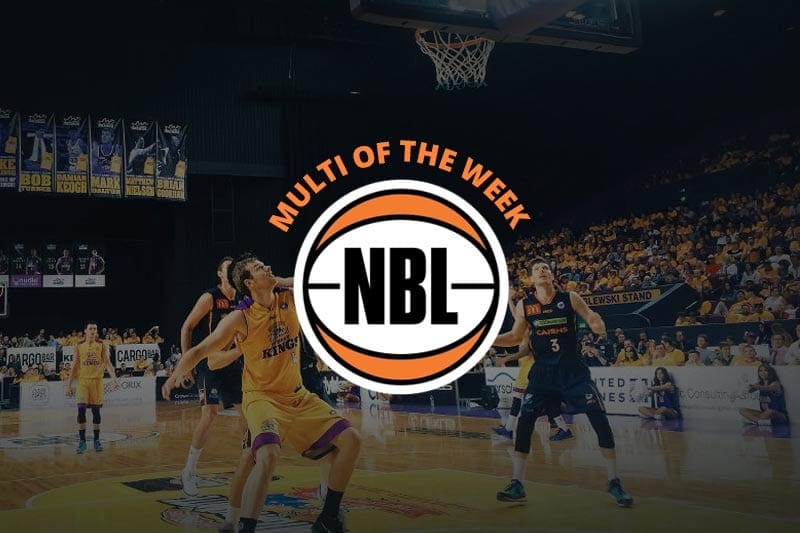 AS was the case in round two, last week's NBL multi tip was undone by a single dodgy leg.
New Zealand, Brisbane and Adelaide all got up, but Melbourne United fell five points short in the Jungle on Friday night.
Here's hoping we can go a leg better this time around.
Round 4 NBL multi bet
Breakers to beat Bullets – $2.25
Wildcats to beat Hawks – $1.25
36ers to beat Taipans – $1.69
United to beat Bullets – $1.65
Hawks to beat Kings – $1.50
NBL multi pays $11.76 at Sportsbet.com.au
Brisbane Bullets vs. New Zealand Breakers
Thursday, October 26 – 7:30pm AEDT – Brisbane Convention and Exhibition Centre
Brisbane – $1.65
New Zealand – $2.25
A heavy defeat away at Illawarra last time out leaves the Bullets with only one win from three games. The Breakers, however, are loving life atop the table after resounding victories over Sydney and Melbourne last week. Brisbane start as slight favourites despite losing six of their past seven home games, which makes NZ the value bet of the round in our books.
Perth Wildcats vs. Illawarra Hawks
Thursday, October 26 – 9:30pm AEDT – Perth Arena
Perth – $1.25
Illawarra – $3.25
Perth's perfect start came to a grinding halt last Sunday at the Snakepit, where they mustered a mere 69 points against the Taipans' gritty defence. The Hawks got off the mark at last with a 105-96 result over Brisbane, but can they back it up against one of the title fancies? Expect the Wildcats to justify their short-priced favouritism with a big response.
Cairns Taipans vs. Adelaide 36ers
Friday, October 27 – 7:30pm AEDT – Cairns Convention Centre
Cairns – $2.18
Adelaide – $1.69
The output of the Taipans has fluctuated wildly over the opening weeks of the 2017/18 NBL season, making them the toughest to tip of all the teams. They executed brilliantly against Perth, but there is no guarantee they will maintain that form. Adelaide absolutely demolished the Kings in round three and have already won at the Snakepit this term, so that's where our money is.
Brisbane Bullets vs. Melbourne United
Saturday, October 28 – 5:30pm AEDT – Brisbane Convention and Exhibition Centre
Brisbane – $2.25
Melbourne – $1.65
The gloss of an impressive preseason has rather worn off for United, who are wallowing mid-table with two wins and two defeats after consecutive losses to the Wildcats and the Breakers. Thursday's fixtures will determine what kind of mood the Bullets are in, but there is every chance they could reach the weekend with only one win from four attempts. Get on Melbourne to bounce back.
Illawarra Hawks vs. Sydney Kings
Sunday, October 29 – 3pm AEDT – WIN Entertainment Centre
Illawarra – $1.50
Sydney – $2.59
Could this be decisive contest in the race for the wooden spoon? If things go as expected in the Jungle on Thursday, the Hawks will head into this clash with a 1-4 record. The good news for them is that Sydney will be in the same boat. Kevin Lisch's calf injury has ruined the Kings, and coach Andrew Gaze will have to come up with something mighty special to turn things around on Sunday.
Back a NBL multi of four legs or more at Sportsbet and recoup up to $50 in bonus bets if one leg fails