Top odds, best bets & multi picks for NBL Round 3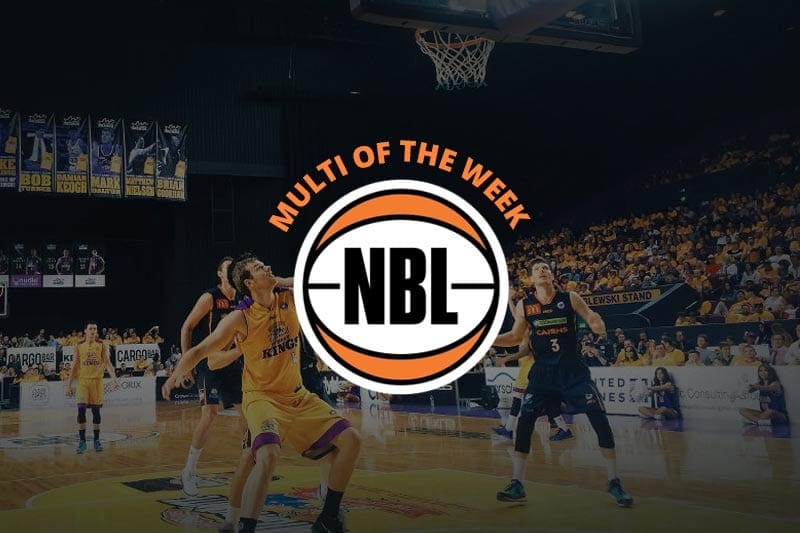 FOUR out of five ain't bad.
Only the Sydney Kings let us down in last week's NBL multi bet, tripping up away to the New Zealand Breakers.
Andrew Gaze's mob will have a chance to square that ledger when they return to Sparks Arena this weekend.
We will also see the two unbeaten teams go head-to-head for top spot, while the two Queensland clubs will resume hostilities in Brisbane.
NBL Round 3 multi bet
Breakers to beat Kings – $2.05
Bullets to beat Taipans – $1.65
United to beat Wildcats – $2.25
36ers to beat Kings – $1.56
Multi pays $11.87 at Sportsbet.com.au
NZ Breakers vs. Sydney Kings
Thursday, October 19 – 5:30pm AEDT – Sparks Arena
Breakers – $2.05
Kings – $1.78
It was the Breakers who triumphed when these two met last week, with DJ Newbill hitting the winner to seal an 87-85 result. The Kings will return to Auckland without captain Kevin Lisch, who is set to miss at least eight weeks with a calf injury. NZ won it a week ago, and we see no reason why it should be any different this time around.
Brisbane Bullets vs. Cairns Taipans
Friday, October 20 – 7:30pm AEDT – Brisbane Entertainment Centre
Bullets – $1.65
Taipans – $2.25
The Bullets bring very little form into Friday's cross-state clash. Having lost to Perth first up, they then copped a hiding from the Phoenix Suns in their final preseason game. The Taipans turned a few heads with their gritty, determined play in the opening two rounds, but they were outworked and outclassed by Adelaide. Brisbane to edge it on home court.
Perth Wildcats vs. Melbourne United
Friday, October 20 – 9:30pm AEDT – Perth Arena
Wildcats – $1.65
United – $2.25
Perth have made a very strong start to the 2017/18 NBL campaign, claiming 10-point wins over both Brisbane and Illawarra. Melbourne are also undefeated after two games, and they could have both Casey Prather and Chris Goulding available for the trip west. The Jungle is always a tough place to play, but United are hard to ignore after their dominant win over the 36ers.
Adelaide 36ers vs. Sydney Kings
Saturday, October 21 – 5:30pm AEDT – Titanium Security Arena
36ers – $1.56
Kings – $2.44
Adelaide were humbled by a rampant United last time out, which was disappointing after their 26-point shellacking of the Taipans only days prior. It remains to be seen whether the Kings can secure a replacement for the injured Lisch by the weekend. The 36ers are electric when they get it right, so that's where our money is going.
Enjoy new basketball betting specials every day with Sportsbet's NBL Frenzy promotion