Greg Inglis says comparisons with Broncos' rookie Selwyn Cobbo justified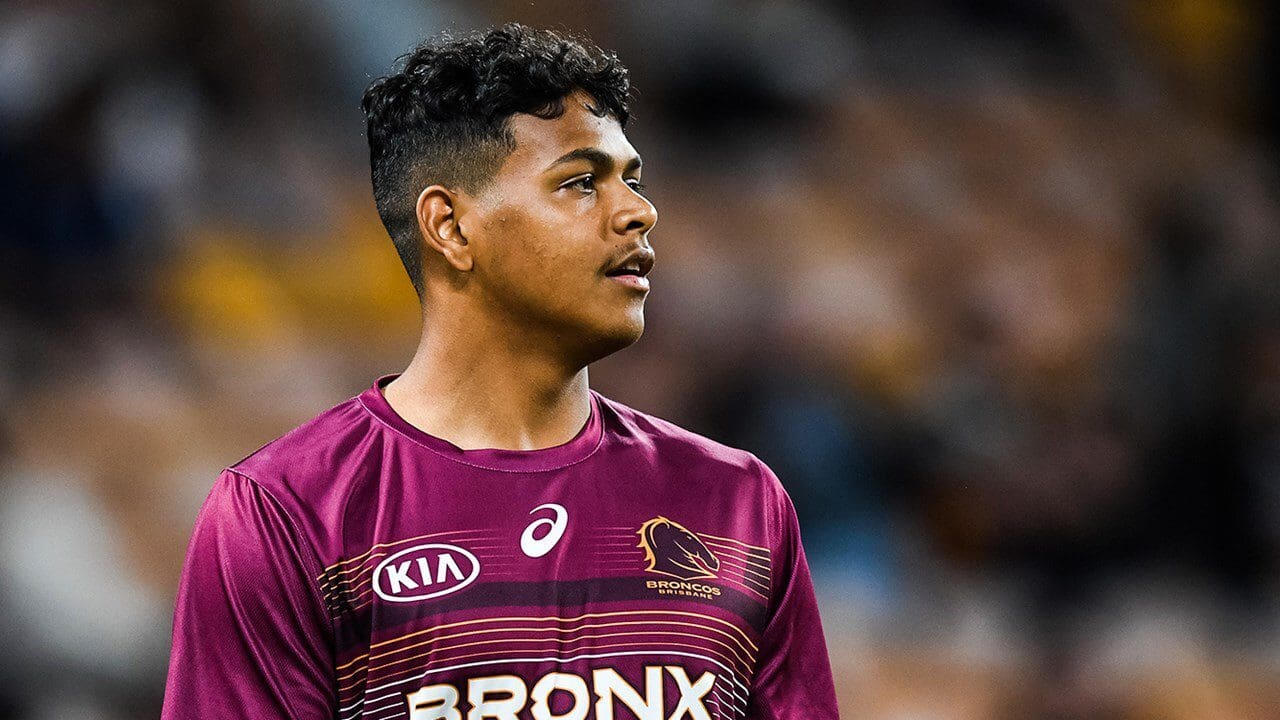 Selwyn Cobbo has played just eight NRL games, but the comparisons likening him to the great Greg Inglis have already been thick and fast.
And after watching his outstanding performance in the NRL Brisbane Broncos' 11-4 win over South Sydney on Friday night, one of the game's best ever centres is delighted with those comparisons.
"He's a champion. He's nice and down to earth," Inglis told BettingSite.com.au after the 19-year-old ran for a stunning 185m, and always with high energy and pace, from the wing against the Rabbitohs.
Also highly competent under the high ball, Cobbo could be a revelation at fullback if he gets the opportunity.
But Broncos coach Kevin Walters opted for the experienced Jamayne Isaako in the custodian's position against the Bunnies, who ran for a solid 113m.
Brisbane also has exciting young fullback Tesi Niu, 20, on the sidelines with a hamstring injury.
This means Cobbo might have to bide his time on the right flank for the time being, as he did while standing out in his team's win over South Sydney.
And Inglis sees shades of fellow legend and his former Rabbitohs teammate who played outside him, Nathan Merritt, in the way Cherbourg Hornets product Cobbo moves around the field with such apparent ease.
"At the moment he (Cobbo) is probably suited to being on the wing, or maybe centre, and he can push into fullback," Inglis said.
"Right now you could probably treat him as a Nathan Merritt-type player on the wing.
"But what we did at Souths with Nathan, he could go wherever he wanted, and Selwyn could do the same."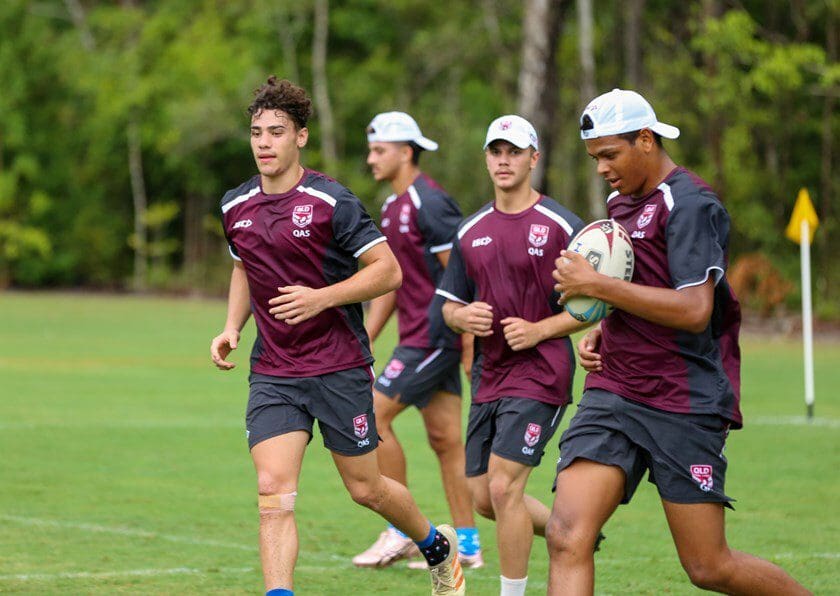 Cobbo has already got the rugby league world raving about the future he has in the game, forcing his way into the Brisbane team last year following an outstanding Hostplus Cup campaign for Wynnum-Manly.
"You think of Greg Inglis at that age, you think of Latrell Mitchell," Brisbane and Queensland legend Corey Parker said on Fox League during the pre-season.
"Well throw him in the same basket. He's got a huge, huge football career (ahead of him)."
Inglis believes Cobbo also has the ideal calm temperament to handle the weekly rigours of the NRL, as well as all the praise which is now coming his way.
"Selwyn has the brains, and he knows his footy and how to use his skills. Yes (he always seems composed)," Inglis said.
Broncos coach Kevin Walters was one of many who couldn't have spoke any more highly of Cobbo's performance against Souths after the game on Friday night.
"I watched the game on the sideline and in that second half his energy (was high) with a lot of his carries," Walters said.
"If you know Selwyn away from the field he's really quiet and shy. But when he crosses that line he just lights it up.
"All of his carries and his catching tonight were really good.
"I was very pleased for him because there was a lot of pressure on him to play well tonight, and he did in the best way he could."