NRL: Xavier Savage put on notice by Maroons coach Billy Slater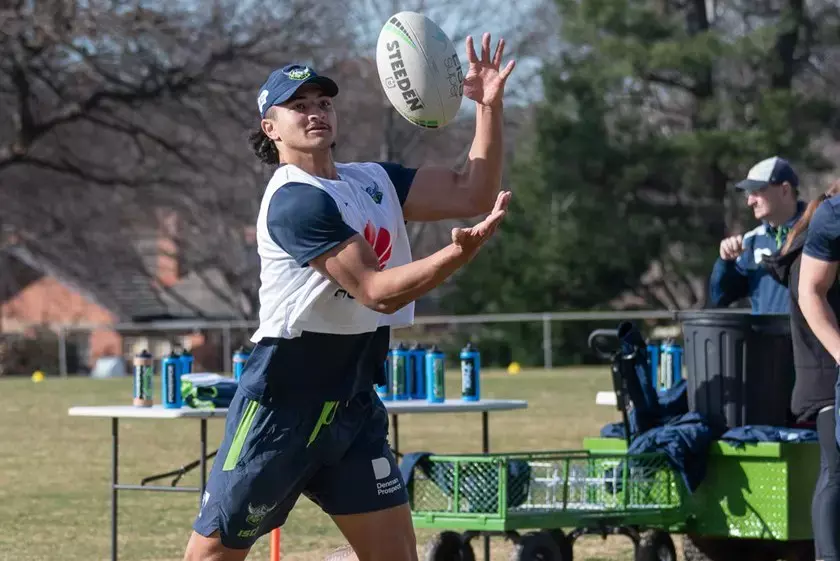 Being back to full health and comfortable around fellow young Queenslanders at Canberra is why star fullback Xavier Savage believes he can "head into the NRL flying".
They were his thoughts after an outstanding two-try display for the Raiders in their 36-22 defeat to Newtown in Round 1 NSW Cup action at Henson Park on Saturday.
The 19-year-old carried three defenders over the try line for his first try, and showed slick footwork, and the speed he is known for, to score his second on the end of a backline movement.
Savage, who helped Queensland claim its first Australian Secondary Schools national championship in 10 years with two tries in a 34-10 win over New South Wales in the final in 2017, also regularly beat Jets defenders with his brutal upper-body strength.
"That (a strong fend) has been a strength through junior footy coming up, and I sort of went away from it after I did my shoulder," he told BettingSite.com.au.
"But I'm trying to get that confidence back in my shoulder now, and I'm trying to use my strengths and abilities."
And it's so far, so good regarding Savage's on-field confidence after his display against Newtown.
Helping him with that self-belief was a recent phone call the flying young custodian – who was the 100m under-17 Queensland champion – received from Maroons coach, Billy Slater.
Slater – one of the greatest fullbacks of all time – told Savage to be ready to represent his state at State of Origin level, such was the impression he made in just three NRL games last year.
That is why the Cairns product – locked in a battle for the No.1 jumper at the Raiders and just behind incumbent Charnze Nicoll-Klokstad – believes he can thrive when given an opportunity in the top grade this year.
And the scary thing is Savage still feels like he is far from reaching his best form.
"I'm still fresh, still young. I'm still learning a lot of things. I'm a long way from my peak performance," he said.
"The goal is to get into first grade as quick as possible. But I want to make sure I'm ready and comfortable in my game.
"That's why I want to slowly ease into it this season through the NSW Cup and hopefully head into the NRL flying."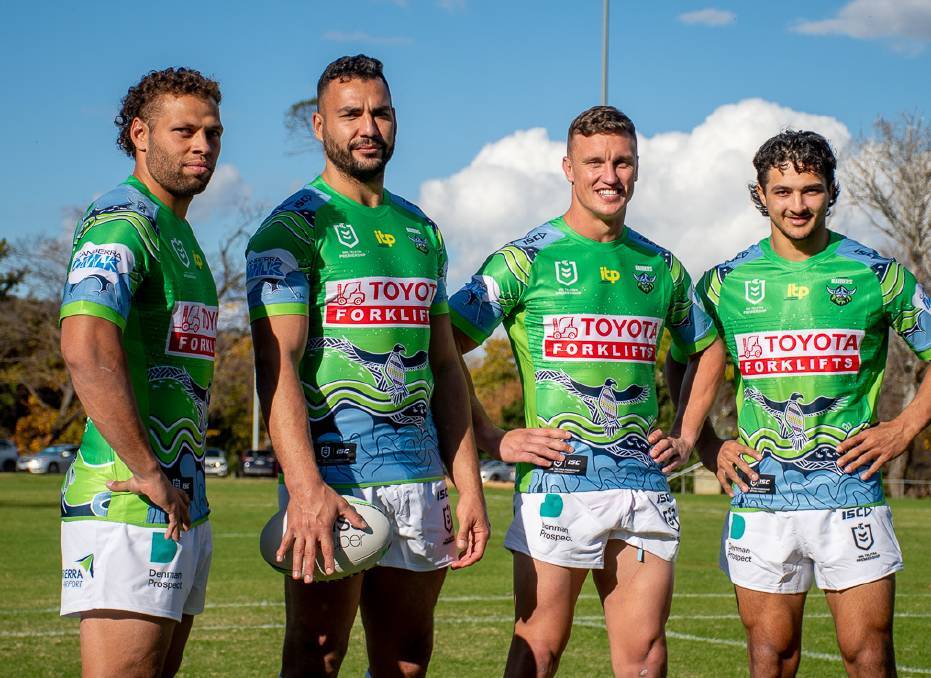 Savage paid tribute to the late and highly respected talent scout Peter Mulholland for getting him into the Green Machine's system.
"I'm thinking about his family and I know he's watching over us. I can just hear him now giving me a smack on the bum if I do something wrong," he said.
"It's hard not having him around anymore, but we're trying to do our best as a club because anything can happen to you any day."
It was also Mulholland who got fellow exciting north Queensland prospect Brad Schneider down to the national capital. Schneider, a national schoolboys title winner with Kirwan State High School in 2019, was a steady hand at halfback in Canberra's 24-19 win over Cronulla in Round 1, while also kicking four from four conversion attempts.
With star recruit in the No.7 jersey, Jamal Fogarty, out with a knee injury, Schneider impressed in just his second NRL game after starring in the Raiders' pre-season trials.
"Brad is a fellow Queenslander and north Queensland boy. I was very proud of him. When I first came to the club he was really close with me and we've stuck together ever since then," Savage said.
"We were talking about it at the start saying 'hopefully I can get a run this year'.
"He was just before me – he was 376 (to represent Canberra at NRL level) and I was 377. It's great and we're very proud of each other coming from up there, and making the big move down is very hard.
"We're away from our families and we understand each other's homesickness, so we're sticking together.
"I'm very proud of how he played and he's going to be a great player for the future."
With people like the late Mulholland who worked hard to bring exciting talents like Savage and Schneider down to Canberra, Savage is hoping there will be plenty more young Queenslanders who will find themselves in the Raiders' system.
"There are boys (in Queensland) who always ask about the club and how it is. We give them good raps on the club and the good support system we have here," he said.
"We tell them they do look after you and they do take care of you, and help you out in any way they can.
"If you were getting homesick, 99 per cent of the time they'd help you get home and see your family for a weekend, and then you can come back after a quick refresh.
"They make sure your mental health is a No.1 priority."
A fellow Raiders recruit from north of the border, Savage said giant barnstorming prop Caleb Esera was another exciting young talent to watch.
"Big Caleb Esera is going to be one for the future. He's a big, strong man and I hated it when I used to tackle him back in Queensland," Savage said.
"He's got a big future ahead."
The Raiders are a $21 shot to win the NRL premiership with Australian online bookmakers, including Sportsbet.
More sports betting news