Government takes next step in national anti-gambling framework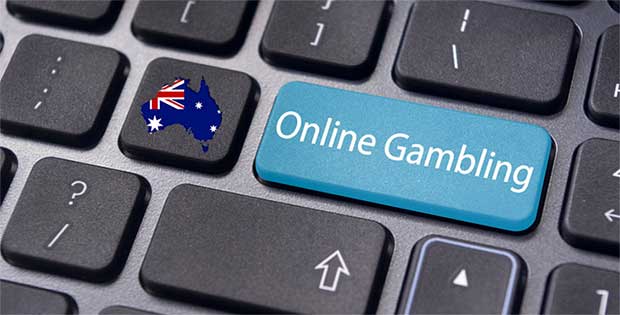 PARLIAMENT is back this week and top of the agenda is problem gambling and what the government can do to curb it.
On Friday, the Federal Government struck a deal with the state and territory governments to provide a national consumer protection framework for online wagering.
Federal Minister for Human Services Allan Tudge, a noted anti-gambling crusader, brought the state and territory gambling ministers together in Melbourne, and it is reported that they gave unanimous in-principle agreement to the government's plans to enact a suite of key recommendations from the Review of Illegal Offshore Wagering, conducted last year by former New South Wales premier Barry O'Farrell.
The key features of the protection framework – which was among O'Farrell's recommendations – could be ratified by the Parliament by the middle of next year and include:
A national self-exclusion register for online wagering.
Voluntary pre-commitment scheme for online wagering.
Prohibition of lines of credit being offered by wagering providers.
While the states and territories still have to thrash out exactly who pays for the new measures, Mr Tudge said the agreement was a watershed moment in the battle against addiction.
"The agreement will pave the way for stronger protections for everyday gamblers," said Mr Tudge.
"The rate of problem gambling in the online space is three times higher than elsewhere and online gambling is growing by 15 percent per annum.
"This means that the problems of the future are all coming from online punting unless we have better protections in place.
"The O'Farrell Review found that our current consumer protections are weak and considerably below best practice.
"These practical initiatives that we have agreed today are aimed at reducing problem gambling, largely by giving people better information and tools to control their expenditure.
"A national self-exclusion register will be particularly important to help people who know they are starting to get themselves into trouble.
"With one click, they will be able to self-exclude from all online gambling providers."
It is interesting times for the online gambling industry, with massive growth set to be met with fierce reform.
Tudge's unification of the states and territories comes hot on the heels of the introduction of the Interactive Gambling Amendment Bill into Parliament earlier this month.
That bill seeks to weed out unlicensed and illegal offshore gambling companies from the country and keep that money in Australia, while also closing the loophole some companies were using to allow punters to bet on live sport using the internet.
It places tighter constrictions on credit betting, a concept that was the catalyst for Tudge's crusade.
He has advocated the prohibition of credit betting ever since an unemployed constituent of his was provided $80,000 in credit and almost lost his house.
While sports betting obviously provides a huge chunk of the offshore involvement, online casino games, like Poker Stars, are thriving in the country.
Poker Stars is, by far, the world's largest online provider, but its parent company Maya has said that it could block Australian users if the legislation goes ahead.
"In Australia, we currently offer poker and are reviewing the applicability of proposed legislation to player-vs-player games of skill," Amaya CFO Daniel Sebag said.
"At this time, it would appear likely that if the legislation passes, we would block players from Australia."
What awaits the Australian gambling industry?
What a remarkable year it has been in the gambling world.
The constant push and pull between industry want, government ruling and the almighty dollar have played out like we have never seen before.
A dedicated crew of Ministers and anti-gambling crusaders have been on the war path.
And they are beginning to take control.
There is a wave of sweeping change permeating through the industry.
And, whether you think it will make a difference in tackling problem gambling or not, the development and prevalence of new technologies makes change in the way it is regulated mandatory.
While it remains to be seen just how the major online bookmakers will be impacted by the changes, it really isn't all doom and gloom for Aussie punters.
At the end of the day, you will still be able to get your bets on all your favourite sports.
The markets are not going to change.
Love your NBA? Head to Sportsbet.com.au and get your multi on and take advantage of their money back insurance special.
A fan of the cricket? The Aussies are taking on the Kiwis in a one day series soon and you will be able to get as many markets as you need at WilliamHill.com.au.
The key planks of being able to watch an event and bet on the winner will be in place.
We will just remain light years behind many other jurisdictions that offer in-play betting at the click of a button.
At the end of the day, we acknowledge that online gambling is a growth industry and regulators need to keep an eye on it, but, for some reason, things have gone remarkably quiet on the poker machines front.
But, to put things in perspective, Aussies lost $23 billion on the punt last year – nearly half of that was tipped down the pokies.
But the government's rip a monstrous sum of money out of the slots, so it will be interesting to see what is next on the agenda in that spectrum of the gambling world.