Could Australia boycott the Russian World Cup?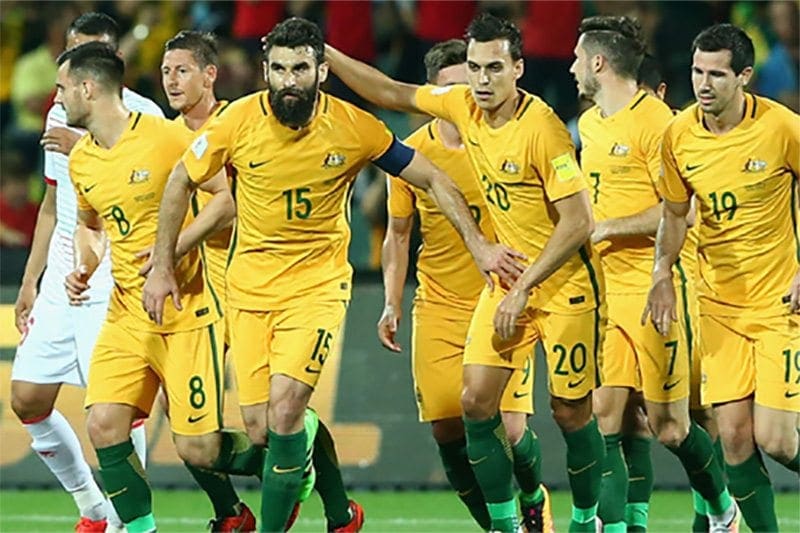 THE Soccerroos' preparations for the 2018 World Cup are starting to hit top gear, but there's no guarantees the Aussies will even hit Russian soil.
Foreign Minister Julie Bishop sent fans of the world game down under into overdrive after the MP failed to rule out a boycott of the event following a poisoning incident in the UK involving Russian diplomats.
"There are a whole range of options of further actions that could be taken. The World Cup is one of the further actions," she said.
This sent online bookmaker Sportsbet into a frenzy, opening a market on which country will be the first to boycott this year's World Cup.
England is the obvious standalone favourite at the $2.50 mark, while Australia is just two lines down at the $5.50 quote. Brazil ($101) is the least likely nation in the eyes of the bookmaker to step aside.
Despite failing to rule it out at a press conference on Tuesday, Julie Bishop instead took to Twitter to allay the fears of the Australian sporting public.
That is wrong – the government is not considering a boycott of the #World Cup. https://t.co/WfEgLl7reb

— Julie Bishop (@JulieBishopMP) March 27, 2018
The Footballing Federation of Australia (FFA) released a statement saying they would respect any decision made by the federal government.
"Football Federation Australia respects the Australian government's responsibility to make decisions about diplomatic and international relations," an FFA spokesperson said.
"As things stand all qualifying teams, including the England team, will be taking part in this FIFA event and that continues to be our intention."
The general feeling is that a boycott seems unlikely, and Sportsbet agrees.
Company representative Christian Jantzen believes it is highly unlikely that Australia will not run out on the world stage in June.
"Surely Australia's threats to boycott Russia are just political talk but we won't complain if France, Denmark and Peru decided to take the moral high ground and stay at home."
More News

Deprecated: WP_Query was called with an argument that is deprecated since version 3.1.0! caller_get_posts is deprecated. Use ignore_sticky_posts instead. in /home/bettingsite/public_html/wp-includes/functions.php on line 5145

All Recent News