Can the Socceroos make an impact in Russia?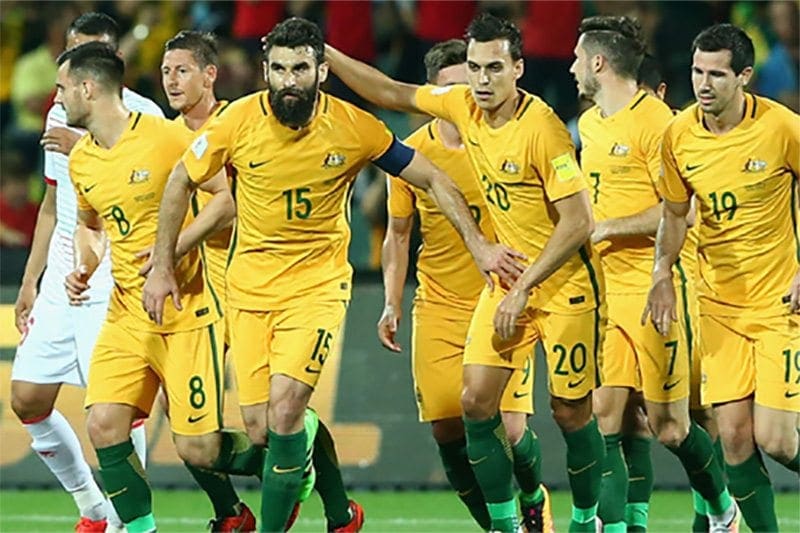 THE 2018 Football World Cup kicks off in Russia in less than a month's time, and while Australia's last-ditch effort to qualify for the tournament was successful, not much is expected from the Socceroos.
Online bookmaker Sportsbet has Australia as huge $301 outsiders win this year's World Cup, and the other markets aren't favouring the Socceroos to make a splash in Russia.
Ladbrokes has a $1.75 price on the Socceroos not to win a game in Russia, while punters who think Australia can cause an upset and register a win can get $2.
Despite the pundits being against the Aussies star midfielder Massimo Luongo believes the Socceroos can advance from the group stage.
"If we get a result against them we've got two games to go and anything can happen," Luongo said.
"I'm confident we can qualify from our group."
The Socceroos are $4.50 outsiders at Sportsbet to qualify from Group C, which also contains France, Peru and Denmark.
Luongo said most will look past the Australians heading into the World Cup, a move that will "advantage" his side.
"As far as the teams we're playing against I think they all look at us as, maybe, the weakest side in the group," he said.
"We use that to our advantage … we've been the underdog before."
From a personal standpoint, Luongo has his eye on finding the back of the net in Russia.
Ladbrokes has a $7 price on the Queens Park Ranger on scoring a goal in this year's World Cup, and the 25-year-old said it would be a dream come true.
"Obviously I think scoring a goal would be massive," Luongo said.
"But my goal is to start every game and I believe I put myself in the best situation to do so."
Australia's World Cup campaign kicks off against France at Kazan Arena on Saturday, 16 June.
More News

Deprecated: WP_Query was called with an argument that is deprecated since version 3.1.0! caller_get_posts is deprecated. Use ignore_sticky_posts instead. in /home/bettingsite/public_html/wp-includes/functions.php on line 5145

All Recent News