Bookies install Mancini as favourite for Socceroos job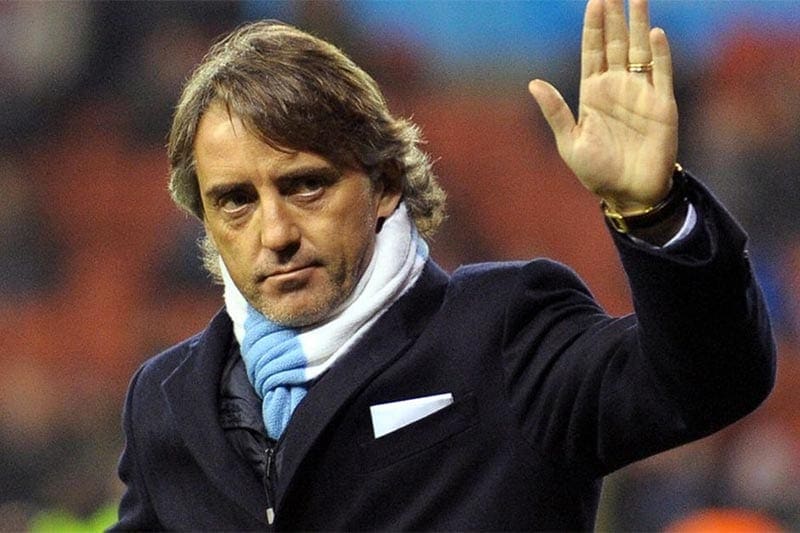 ROBERTO Mancini is the new favourite to manage Australia at the 2018 FIFA World Cup.
Online bookmaker Sportsbet.com.au has brought the Italian's price from +100 into -120.48.
The news comes after Graham Arnold ruled himself out of contention on Monday.
The Sydney FC coach was at one stage a roaring favourite to succeed Ange Postecoglou, who quit after a tricky World Cup qualifying campaign to take a post with Yokohama in the J-League.
Arnold said in a statement that while he was flattered to make the FFA's shortlist, he had no intention of abandoning the Sky Blues during their dual title defence in the A-League.
"I am committed to Sydney FC and 100 per cent focused on seeing out this season and winning two more trophies for this great club," the former Socceroos boss said.
"I can confirm I will not be coaching the Socceroos in Russia."
Mancini is best known for his time at Inter Milan, where he engineered three consecutive Serie A titles between 2005 and 2008.
He took up with the nouveau riche Manchester City in 2009 and delivered the club its first-ever Premier League crown two years later.
The 53-year-old Italian now plies his trade in Russia – the host nation for this year's World Cup finals.
"Mancini is currently coaching the Russian club Zenit Saint Petersburg, so his local knowledge could be just the thing the Socceroos need heading into the World Cup," said Sportsbet's Ella Zampatti.
Early money after Arnold's announcement had Bert van Marwijk as the new frontrunner, but the Dutchman's price has since drifted from -222.22 out to +210.
Who will be the next Socceroos manager?
$1.83 – Roberto Mancini
$3.10 – Bert Van Marwijk
$8.50 – Jurgen Klinsmann
$13 – Luiz Felipe Scolari, Slaven Bilic
$21 – Marcelo Bielsa
$23 – Louis Van Gaal, Slavoljub Muslin, Sven-Goran Eriksson
$26 – Tony Pulis
More quoted at Sportsbet.com.au
More News

Deprecated: WP_Query was called with an argument that is deprecated since version 3.1.0! caller_get_posts is deprecated. Use ignore_sticky_posts instead. in /home/bettingsite/public_html/wp-includes/functions.php on line 5145

All Recent News