Aussies backed to progress in Russia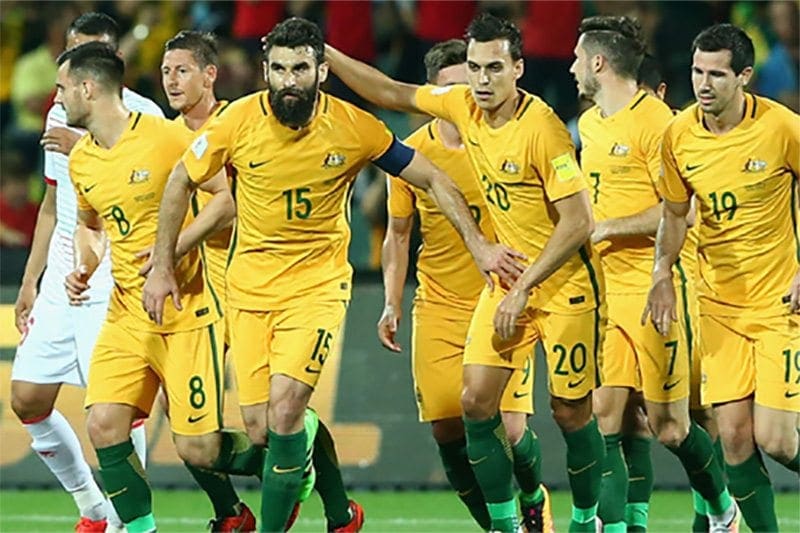 MOST pundits aren't giving our Socceroos much of a chance of winning the World Cup this year in Russia, but that hasn't stopped the Australian sporting public from getting behind the green and golds.
Australia's campaign kicks off against France on Saturday night, where the Socceroos are $12 outsiders at Ladbrokes to cause an upset, and the bettors are keen to take on the bookies.
One patriotic punter jumped at the chance to support the Aussies in their opener, placing a $2000 wager at $13 via Sportsbet.
That punter wasn't alone in his blind loyalty to the Aussie cause.
Over 80 per cent of the money that Sportsbet holds on Group C qualification lies with our boys, where the Socceroos are rated as the $5 outsiders of the four teams.
Despite being the outsiders of Group C to make it through to the knockout stages, the ex-Australian keeper Mark Schwarzer is confident the Aussies can extend their Russian campaign.
"I'm confident we'll get through, and once you get to that knockout stage, anything can happen," Schwarzer said.
"We almost did it against Italy [in 2006]. If they get out of the group, they will grow in confidence, and if you can ride that and continue that that can take you a long long way."
Fellow former Socceroo Tony Popovic was not as adamant as Schwarzer on the Aussie's chances, but said he is "very optimistic" about finishing second behind France in Group C.
"If we achieve that (escaping the group), then again the next thing becomes possible," Popovic said.
"It's a one off game, it's a knockout format. Once you're at that stage, things can go your way.
"I'm very optimistic that we can get through the group. You can't expect an easy ride but I'm sure the other teams that are facing us, they're looking at us and realising it'll be a tough game.
"That's a belief we always have and we surprised people in that World Cup."
More News

Deprecated: WP_Query was called with an argument that is deprecated since version 3.1.0! caller_get_posts is deprecated. Use ignore_sticky_posts instead. in /home/bettingsite/public_html/wp-includes/functions.php on line 5145

All Recent News