2018 Australian Open multi tips for Tuesday, January 16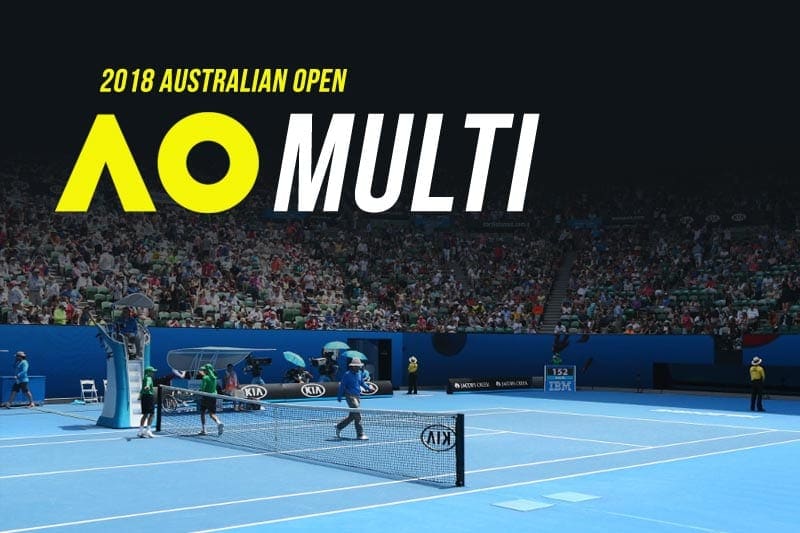 THE beautiful thing about the opening week of the Australian Open is the sheer abundance of matches.

You can check out all your favourite players and find little pockets of value where the bookies have missed a trick or two.

It also gives us an opportunity to see the Aussie hopes run around before they all crash out by the weekend.

We have loaded up on the local lads and ladies with our multi picks for day two of the main draw at Melbourne Park.

Odds are brought to you by CrownBet, where you can get up to $50 back on Australian Open multis if only one leg fails.
Australian Open multi odds – Day 2
Konta to beat Brengle – -500
Barty to beat Sabalenka – -270.27
Kokkinakis to beat Medvedev – -136.99
De Minaur to beat Berdych – +176
Johanna Konta vs. Madison Brengle
Konta (9) – -500
Brengle – +350
It would be fair to say there is not quite the same buzz around Jo Konta as there was this time last year.
The former Aussie failed to reach a grand slam final last year and has endured mixed preparations for the first major of 2018, retiring injured at Brisbane and then exiting in the first round of her title defence at Sydney.
The last thing she wanted was to draw an underdog opponent against whom she has a losing record, but that is exactly what Madison Brengle is.
However, it should be noted that Konta won easily at Indian Wells in 2016 when these two last met, and we think her class will shine through on this occasion as well.
Ashleigh Barty vs. Aryna Sabalenka
Barty (18) – -270.27
Sabalenka – +210
Ash Barty has made lightning progress since returning to full-time tennis last year after a stint in T20 cricket.
She is now Australia's top-ranked woman and looks primed for a breakout year in the grand slams.
Indeed, it was only an on-song Angelique Kerber that stood between Barty and victory at the Sydney International last week.
While Aryna Sabalenka is a drop in grade, she is also one of those young unknowns who so often wreak havoc on the women's tour.
Nevertheless, we are backing our Ash for a strong win first up.
Thanasi Kokkinakis vs. Daniil Medvedev
Kokkinakis – -136.99
Medvedev – +110
How often does a title winner go into the first round of his next event as the outsider?
That is the situation facing Daniil Medvedev after his (rather unpopular) win in the final of the Sydney International on Saturday.
The young Russian also has the wood over Thanasi Kokkinakis, having beaten him in successive tournaments in the lead-up to Wimbledon 2017.
However, the injury-prone South Australian is in high spirits after downing Alexander Zverev in the Hopman Cup.
Kokkinakis has the game to hang with the best of them, so that's where our money is going.
Tomas Berdych vs. Alex De Minaur
Berdych (19) – -222.22
De Minaur – +176
Are we witnessing the second coming of Lleyton Hewitt?
Those are the kinds of comparisons Alex De Minaur has earned with his breakout displays at Brisbane and Sydney.
Although he will be disappointed to have lost Saturday's final after going a set up on Medvedev, the 18-year-old brings all sorts of momentum to Melbourne Park.
Those responsible for the men's draw did not get the memo, handing De Minaur a very tough assignment against Tomas Berdych in the first round.
Nevertheless, there is good value to be had in throwing a few bucks on the underdog – especially with CrownBet's Australian Open multi bonus in play.