Week on the Punt: Aussie athletes lift for bushfire cause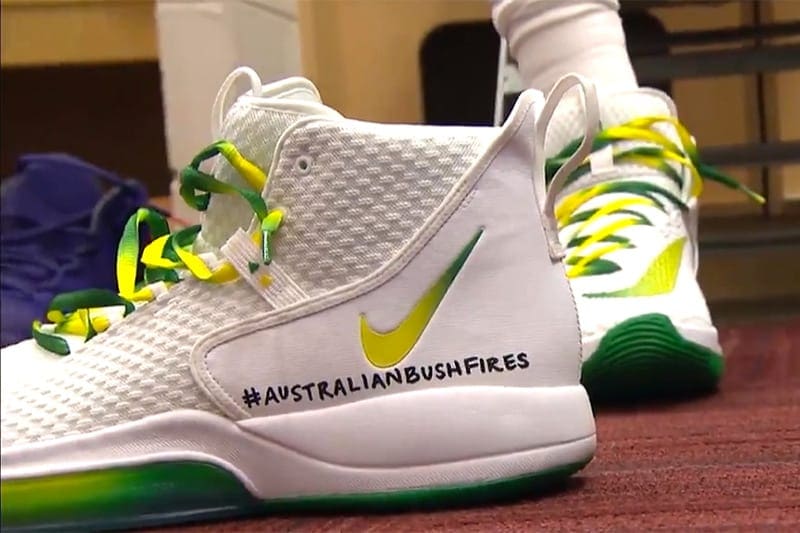 It was a tough weekend for Australia with bushfires tearing through the country, but there were some heart-warming efforts on and off the field that made life feel alright for a moment.
Australian athletes give back to bushfire-stricken communities
Spanning across all Australian sports, there are athletes donating their hard-earned cash to help support victims of bushfires in Australia.
The list of donating athletes includes some of the biggest names on our native soil, including Nick Kyrgios and many other tennis stars, Chris Lynn, Glenn Maxwell and D'Arcy Short in the Big Bash League, Mitchell Creek and LaMelo Ball in the NBL and Ben Simmons in the NBA, wearing an iconic pair of shoes with #AUSTRALIANBUSHFIRES written on them.
With this much support coming from the sporting community, those affected by the fires will be receiving much-needed money for a crisis that is far from over. We thank our athletes and all those volunteering and working in this time of need.
Labuschagne makes history as Aussies chase clean sweep at SCG
The SCG has been a delight for the Australian Test cricketers, who are completely destroying the weakened New Zealand XI. With spin not being the Black Caps' best asset, they have found bowling very hard on the Sydney pitch whilst Nathan Lyon is soaring to new heights.
But the man of the moment is Marnus Labuschagne, who made a brilliant 215 in the first innings and followed up with a brisk 59 to put the hosts in a commanding position. David Warner also filled his boots with an unbeaten 111 in the second dig.
That leaves New Zealand needing 416 in the fourth innings to secure the most unlikely of victories.
Alex de Minaur advances Australia to second round of ATP Cup
I was sitting at home and enjoying my relaxing Sunday when I noticed that the Australians were on display in the ATP Cup, but it wasn't looking good for young Alex de Minaur.
Down a set and losing the second set 4-2, the situation was bad for the 20-year-old, but something happened that made de Minaur my new favourite tennis player.
SEE MORE: TENNIS BETTING
Not only did he come back and bring the match to a third set after a huge turn of events in the second, he kept on fighting and stole the match to put Australia into the final eight.
It was a historic performance that shows the grit and determination of Australia, and that's exactly what we need with everything that is happening.
Taipans go two games clear in fourth on NBL ladder
If you saw the NBL ladder earlier in the season, you would remember that the Cairns Taipans were one of the easy-beats, losing six of their first eight games.
It has been a massive turnaround for the Taipans, who are now 11-9 and sit in fourth position, two games clear of three other NBL teams.
Winning four straight matches, the boys from up north are going to be a threat in the coming weeks and could even find themselves inside the finals if they play their cards right.
MORE SPORTS BETTING NEWS