Sportsbet reports 360 million transactions on Melbourne Cup day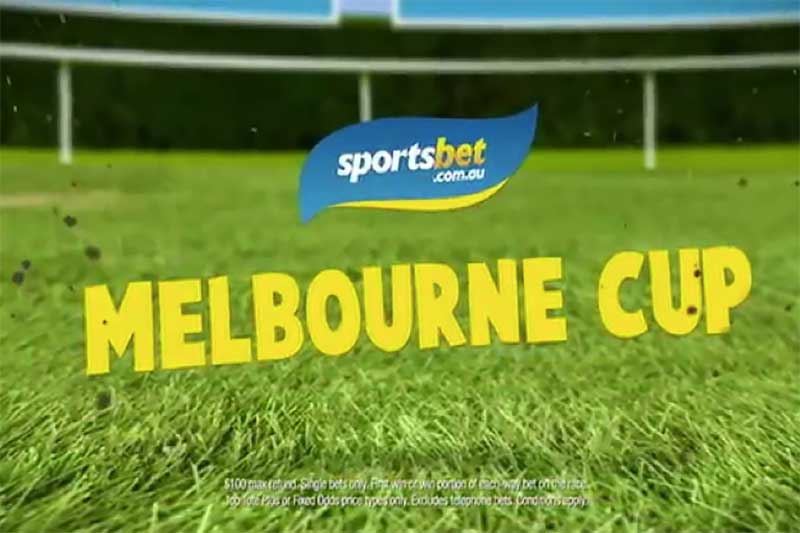 ONLINE bookmaker Sportsbet has revealed up to 26,000 bets were made in a single minute during this year's Melbourne Cup.
The race that stops a nation attracted plenty of interest from both experienced punters and those who rarely wager and the volume of bets reached new heights minutes before the 2017 Melbourne Cup race at 3pm.
The Northern Territory-licensed site offered punters an easy way to bet on the biggest race of the day with their app, throwing in Sportsbet specials to make betting online preferable to visiting a busy retail outlet.
New data has revealed that Australians concur, as Sportsbet recorded 850 bets in the busiest single second during Melbourne Cup, which was an increase of 70 percent from 2016.
Sportsbet's data room, located in Darwin, also recorded 26,000 bets during the busiest single minute, which was a 30 percent increase in wagers from last year's Melbourne Cup.
The number of deposits and withdrawals, as well as wagers and returns, reached a record of 17,000 per second, as Sportsbet reported a total of 360 million transactions on the day.
Unfortunately, corporate bookmaker rival Ladbrokes Australia, which is also owned by a UK company and licensed in the Northern Territory, didn't fare as well.
The site experienced frustrating problems on the busiest day of the year.
Punters took to social media to express their frustration and disappointment that they couldn't use their Ladbrokes account to place a bet.
We apologise for the inconvenience. We are working on getting the site back up as soon as possible.

— Ladbrokes.com.au (@ladbrokescomau) November 7, 2017
"We deeply apologise for the inconvenience and understand the frustration," Ladbrokes Australia replied to punters on Twitter.
The figures Sportsbet recorded surpassed the number of bets that rival Tabcorp expected to receive, as the wagering company said it estimated it would take 3000 transactions every second in the immediate lead up to the cup, and more than 11.2 million by the end of the day.
The retail gambling conglomerate, which is still attempting to complete a merger with Tatts, almost reached these figures on the first Tuesday of November. Tabcorp reported that punters wagered $90 million via its betting services on the Melbourne Cup alone and more than 914,000 people used its app and site during the day.
Tatts' online betting site, UBET, also processed more than 370,000 transactions in the hour before the big race, however, its app and site crashed moments after Rekindling won the race that stops a nation.
Sportsbet credits its stellar performance during the Melbourne Cup to the use of Amazon Web Services and IBM for its success in staying online and handling the influx of traffic. The online betting site also recently expanded its technology team to about 300 staff.
"We have now got the people in the place and the techniques in place that we can scale up," Sportsbet CIO, Simon Noonan told the Sydney Morning Herald.
Online betting sites also have to ensure the appropriate cybersecurity measures are in place to avoid DDoS attacks. In 2009 Sportsbet experienced a large scale distributed-denial-of-service (DDoS) attack. The company has since introduced technology which picks up on suspicious activity and stops it in its tracks.
"Some of the infrastructure we put in place we increased 1500 percent on Cup Day," Noonan said.
Noonan said between 2.55pm and 3pm, the pressure to perform kicks in and "that's when the beads of sweat start forming".
"There is no other business like this in Australia, having this one event where the time is so critical and demand is so simultaneous," he said.
"In that one 30-minute period, things go off the Richter scale.
"But our systems didn't creak… the platforms we've created allowed us to have the confidence that 'we've got this'."