Sign up bonuses banned among eight other online betting measures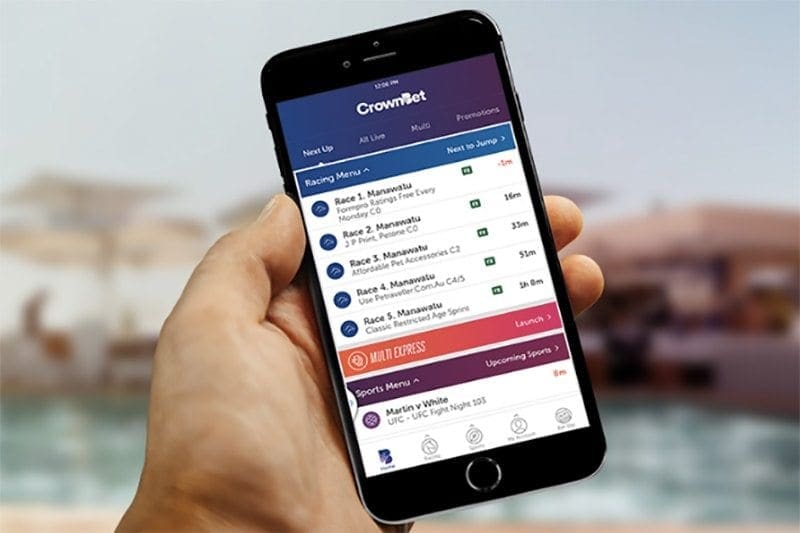 WHILE Australia's two biggest retail gambling companies are set to merge, the Australian government has clamped down on their competition in the online bookmaker industry.
Under a new agreement by the country's gambling ministers, corporate betting sites such as Sportsbet, CrownBet, William Hill, Ladbrokes and Bet365 can no longer offer free bets or other financial incentives to get punters to sign up.
Fronting the new reforms is Human Service Minister, Alan Tudge, who is behind the recent changes including a ban on credit betting and advertising bans under the Interactive Gambling Amendment Act 2016.
A ministerial meeting, including independent body, Responsible Wagering Australia (RWA), resulted in nine measures which will impact the way online betting company's use promotional and marketing tools.
The government is aiming to implement the new measures, guided by the review by former NSW Premier Barry O'Farrell, by December 2018.
"Many Australians enjoy a punt," Tudge told the media, following the meeting.
"But we want to ensure there are reasonable protections in place and that individuals can have greater control over their gambling expenditure."
The RWA, which represents corporate bookmakers except for William Hill which refused to join, released a statement following the meeting, supporting the new measures.
"We welcome, in particular, the decision by Ministers to adopt RWA's proposal to ban sign-up promotions," the RWA said in a media statement.
"This will ensure that Australians are able to choose a preferred wagering operator free from any financial incentive."
Several states already have legislation in place which prevents residents from claiming a sign-up bonus, including Victoria, South Australia, New South Wales and Western Australia.
Tudge said limits on inducements are "sensible" and it means "people aren't encouraged to spend more money when they may already be in trouble."
The RWA also revealed that bonus bet wagering requirements will be 'simplified'. By December next year, all bonus winnings will be able to be withdrawn, without being subject to further turnover requirements.
"This will significantly simplify these types of promotions, ensuring consumers can more easily access the winnings that result from such promotions," the RWA said.
The ministers also agree to make it easier to close accounts, as well as ensuring customers have to chance to opt in or out before betting sites can send marketing materials.
Other measures, which have stemmed from the IGA 2016, include a national 'self-exclusion register' where problem gamblers can ban themselves from betting sites.
A voluntary pre-commitment scheme, where online gamblers can set deposit limits, will also be implemented next year.
Additionally, a National Consumer Protection Framework will be released by the end of 2017.
"Online gambling is growing faster than any other form of gambling and the incidences of problem gambling is higher," Tudge said.
"The gambling problems of the future will all come from the online space if we don't put sensible protections in place now."
A nationwide point of consumption tax may also be implemented in the future, with Western Australian going it alone with its own POC tax.
Our opinion: TAB left untouched
During the Interactive Gambling Amendment Bill debate over the new gambling reforms, Tudge quickly rejected secondary amendments which would have included trackside operators.
He then introduced his own secondary amendments, which meant only online bookmakers are banned from offering lines of credit – trackside bookies are exempt.
Now Tudge is targeting sign up bonuses, as well as other financial inducements, but only in the online sector.
Corporate bookmakers have been compliant in all new reforms and, as per the RWA, have even been proactive in developing new measures to prevent social harms.
Meanwhile, Tabcorp, which is in the middle of an $11.3-billion-dollar merger with Tatts which will secure retail monopoly in nearly all states and territories in Australia, can continue to offer its TAB rebate program. For example, it's widely known prominent gambler, Zeljko Ranogajec and his friends get significant rebates on their bets via Tabcorp.
Tudge cites problem gambling harms as the reason behind the reforms, but since they only apply to online betting companies, it's hard to believe him.
He might argue that online betting is on the rise, but TAB signage at local pubs where families share meals, or friends enjoy a few drinks on a weekend, is just as noticeable as advertisements for online betting companies.
What's more, the sign-up process can put many punters off online betting sites – a TAB machine is incredibly accessible in pubs and you don't need to verify your identity.