Should there be more mature field umpires considered at AFL level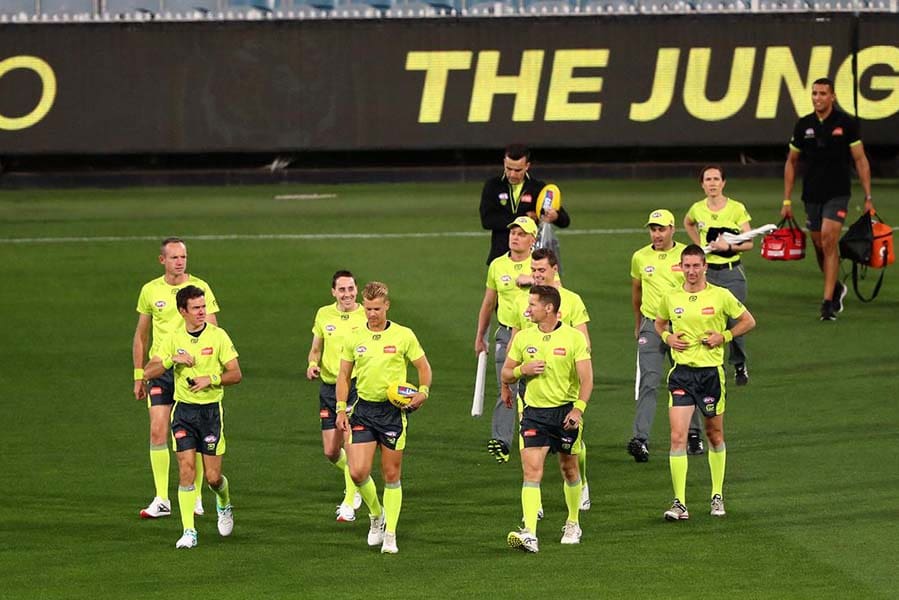 EXPERIENCED community football umpires believe that competent and mature field umpires should be considered at AFL level.
At present, 95 percent of the AFL umpiring fraternity are in the 20-45 year old bracket, with many of the so-called "more respected" umpires being over the age of 40.
Matt Stevic (42), Ray Chamberlain (45) and Brett Rosebury (42) are highly respected umpires, but the idea of having the odd 50 or 60 year old umpire officiating should be touted with according to Western District Umpires Association president, Geoff Barker.
The Hamilton based Barker has umpired more than 1000 games over 30 years and believes that the AFL should contemplate having the odd "senior" official umpiring, one who has the experience and has seen the ins and outs of the rule changes over the last decade or two.
"I think that's half of the problem, the communication between young players and young umpires is breaking down," Barker said
"But I find that if you have a more experienced, older umpire, say someone in their 50s umpiring as part of a game, the 20 to 30 year old players respect them a little bit more and maybe that is something they (AFL) should look at rather than worrying about dissent rules and this and that."
The highly respected veteran said he wasn't a fan of the new rule and is worried it was adding fuel to fire with younger umpires in particularly.
"The dissent issue is getting played a bit over the top and the AFL cracking down on it is not really going to help anyone I don't think," Barker said.
"Players make mistakes, umpires make mistakes and communicating with each other is the key, not penalising the player and I think having some older umpires out there is a bloody good idea because you can't beat experience."
Barker believed the AFL would be hesitant to release older umpires out onto the field as they do successfully in the English Premier League due to reduced fitness capacities.
He said fitness levels and other umpiring elements were over empowering communication and positioning.
"Yeah they might not be as fit as some of the younger umpires but all umpires still get blind sighted at times and are unable to see some incidents, and fitness has nothing to do with that, its positioning," he said.
"I think that's why the AFL would be hesitant because they wouldn't be as fit, but even if one of the three umpires were over 50 or whatever, that officiating umpire would be more respected then say a young 25 year old umpire who is probably younger than half of the players playing out on the ground.
"Communication is key, it's then just a matter of explaining an issue to the player properly, which the older ones seem to do better.
"The new rules won't achieve anything I don't think and they will only cause more angst among players and spectators."
For what it's worth, Barker umpired his 1015th game today at Bushfield in Warrnambool's Hampden Football League.