Opinion: Potential consequences of the Tabcorp and Tatts merger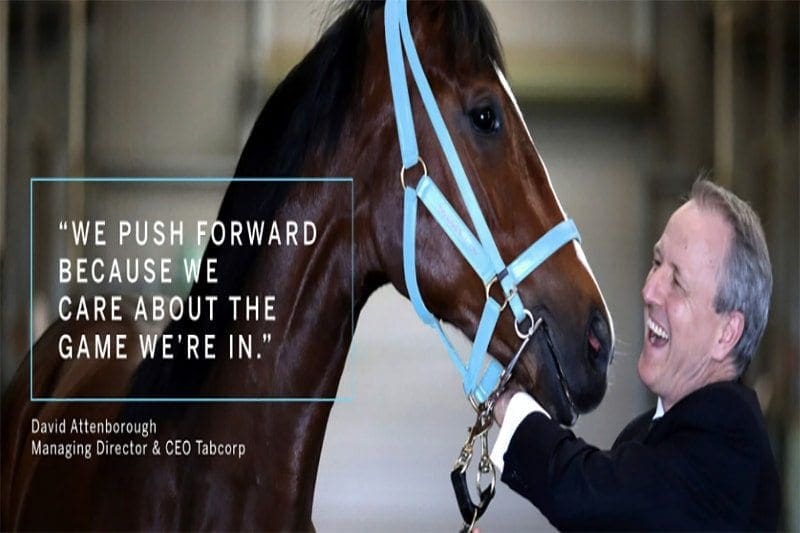 THE Tabcorp and Tatts deal has officially been approved and if all goes well, the two gambling giants will be a single entity by December 22.
While the Australian Competition Tribunal has quoted several public benefits to come from the $11.3 billion tie-up, we are going to take a look at some of the potential consequences.
First we'll focus on the most obvious point, given it was the Australian Competition and Consumer Commission's (ACCC) core argument against approving the deal.
The online gambling industry is considered to be quite competitive, but that's because there are several successful bookmakers, including Sportsbet, CrownBet, and latecomer Neds.com.au.
While Tabcorp owns an online betting site which competes alongside these bookmakers, it also owns betting terminals and retail outlets in Victoria and New South Wales. Additionally, Tatts own betting terminals in Queensland, South Australia, Tasmania and the Northern Territory. As a merged entity, the Tabcorp will have betting terminals in every pub and club in every state and territory, except Western Australia.
Tabcorp also offers pub keno and three subscription channels including Sky Racing 1, Sky Racing 2 and Sky Thoroughbred Central. Tatts has an online wagering division, as well as poker machines under its two companies, Maxgaming and ByteCraft.
Online bookmakers do not have a product which directly competes with these services. They do not offer keno on the TV or have deals with pubs and clubs to supply racing vision. There aren't any machines in the pub as you are having a beer with your mates that feature the online bookies' advertising. There aren't any TVs broadcasting the bookie's channel either.
Does that sound like an even playing field? Or a monopoly?
Online betting sites are also facing intense reforms, including the state-based point of consumption tax (POC). The tax, which operates based on where the punter is located instead of where the corporate bookmaker is licensed (Northern Territory) has already been introduced in South Australia. It will be enforced in Western Australia in 2019, while Queensland's Labor party is also intending on introducing the regime.
The Labor party outlined that Tabcorp would not have to pay the same taxes.
Along with a point of consumption tax, online bookmakers recently had to remove lines of credit and sign up inducements from its services.
Many have argued that these restrictions and taxes level the playing field, but if you look at Tabcorp and Sportsbet, for example, the latter is considered a branch of the former company, and it could be easily crushed due to all its other branches.
Another possible consequence is job losses.
First to lose their job due to the tie-up is Tatts CEO Robbie Cooke, who will be made redundant just days before Christmas. It wasn't a surprise that he would be stepping down, as he made headlines saying that he was "gutted" he missed out on the top job when the companies first announced plans to merge.
Tatts headquarters in Brisbane will also be shut down as Tabcorp is based in Melbourne, leaving 400 Tatts positions up in the air.
While Tatts chairman, Harry Boon, said he couldn't put a number on how many people would lose their jobs, it's likely there will be a lot of casualties.
There are talks Tabcorp is leaving its options open when it comes to selling off the Tatts lottery business. As a result, it may not prioritise lottery positions, which will, in turn, impact independent newsagents that earn commission for selling Tatts lottery tickets. Given there is also a chance a potential sports lottery will be introduced by the Australian government, it is unlikely Tabcorp will place importance on these positions.
Even if Tabcorp keeps the lottery business and prioritises it, it's likely the merged entity will focus on improving its digital product. Independent newsagents do not receive commission when players purchase tickets via Tatts online lottery site and if Tabcorp improves its digital offerings, this could threaten small businesses.
These are only a few consequences which could stem from the tie-up of the two companies, but only time will tell how big of a risk Tatts shareholders took when approving the deal.