Market split as Eastern Conference Finals return to Boston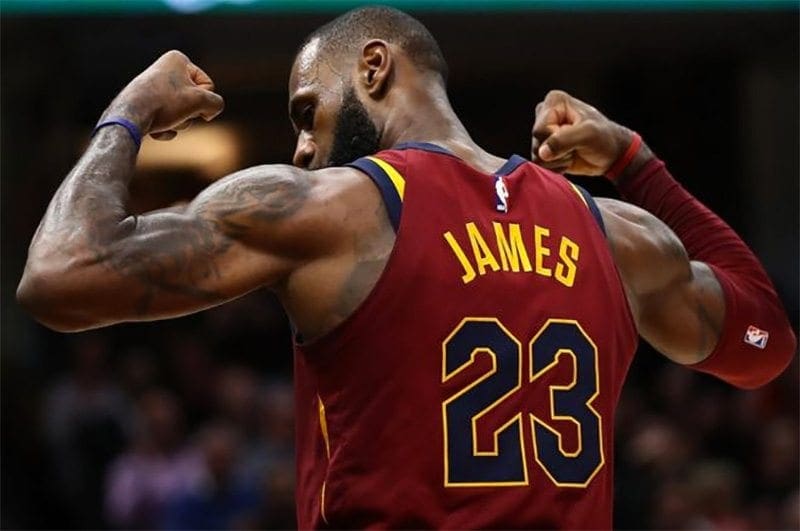 ONLINE bookmaker Sportsbet cannot split the Celtics and the Cavaliers heading after Cleveland leveled the series up at 2-2 on Tuesday.
Sportsbet has both teams locked at the $1.92 quote heading into Thursday's game 5 match up at TD Garden in Boston.
The Cavs squared up the ledger at 2-2 following another blistering display from LeBron James, who scored 44-points with 17-of-28 (60%) shooting from the field en route to a 9 point victory.
"It's a hostile environment; we understand that," James told ESPN post-game.
"There's no love in there, if you ain't got on green … they ain't got no love for you."
Full court pass from K. Love to LeBron in #PhantomCam! #WhateverItTakes #NBAPlayoffs pic.twitter.com/3szxjPVM7B

— NBA (@NBA) May 22, 2018
The three-time NBA champion said the team has to come out all guns blazing if they are to go up 3-2 heading back to Cleveland.
"We've got to come out with a bunker mentality," James explained.
"They have not lost a game in the post-season yet on their home floor. They play extremely confident, we know that … if we play like we did in (games) three and four then we give ourselves a good chance."
Home court advantage has been paramount in the series to date, and while Boston remains undefeated at TD Garden across the playoffs to date, no bookmaker is brave enough to place the Cavs as outsiders in the market.
Despite most pundits now tipping Cleveland to steamroll their way into the NBA Finals, Celtics coach Brad Stevens said Thursday's match up is almost like a new series.
"It's the best two out of three to go to the NBA Finals," Stevens said.
"Doesn't get better than that. Ultimately, anybody that didn't think this was going to be tough – I mean, everything is tough. In this deal, it's a blast to have to grit your teeth, get up off the mat and go after it again.
"That's part of it."
Game 5 of the NBA Eastern Conference Finals kicks off from Boston on Thursday, May 24 at 10.30am AEST.