Dockland's re-branded "Marvel Stadium" divides fans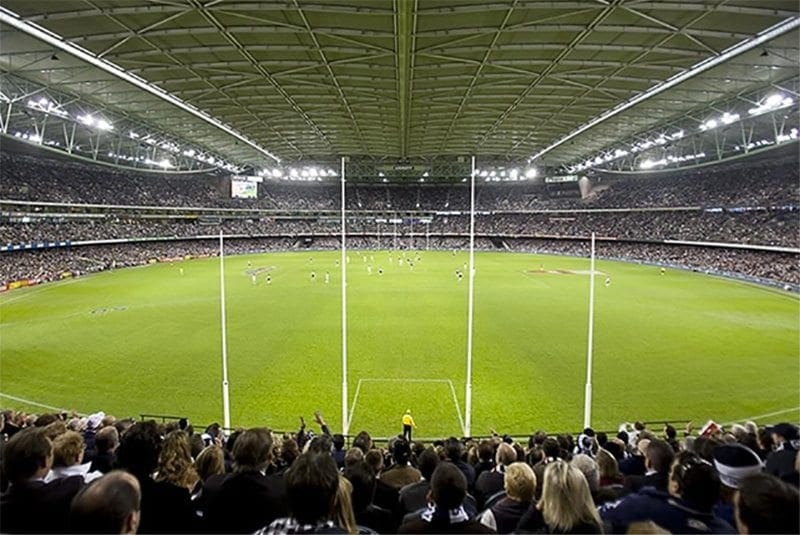 IN a move that has sent Twitter into overdrive, Etihad Stadium will be re-branded as "Marvel Stadium" for the next eight years in a deal that begins in September.
The deal includes a premium Marvel store within the stadium precinct.
Chief executive of Melbourne Stadiums Limited Michael Green said the move will revoultionise the sporting industry.
"wWe look forward to a new era of entertainment for the stadium where we will push the envelope and continue to deliver world-class events and fan engagement," Green said.
"This partnership will allow us to take the stadium atmosphere to the next level and create memorable experiences for a vast array of audiences and we look forward to delivering a truly game-changing experience."
The re-branding of the stadium saw online bookmaker Sportsbet open up a market on which superhero will be the first to appear once it is officially known as "Marvel Stadium".
Thor is the favourite at the $1.95 quote, the Hulk is at $7 while Black Panther is an outsider at the $10 mark.
Punters believing that Marvel Stadium will host a Marvel movie premiere can also get $1.85.
Fans sound off on Marvel Stadium
To say that the announcement of Marvel Stadium has been divisive would be an understatement.
There's been a flood of incredulous social media users, overjoyed geeks and angry sportsfans who think the re-naming of the stadium is "a joke".
Marvel stadium haha what a joke #MarvelStadium

— Reggiesporle (@reggiesporle) May 24, 2018
One Twitter user believes the move has been in the works for some time now.
Marvel Stadium has been a long time coming. I plant seeds. It's what I do #BatMobile #MarvelStadium pic.twitter.com/73YWrVPDXY

— VFLPark (@VFLPark) May 23, 2018
While another who shares a name with the star of Deadpool mused on whether he will get free entry into the stadium.
Do I get free entry into Marvel Stadium? #Deadpool2

— Ryan Reynolds (@Reynolds_R) May 23, 2018
And of course, the puns came thick and fast.
Compared to its previous names the new sponsor is a Stark contrast. #marvelstadium

— Gavin Baskerville (@GBaskerville) May 23, 2018
While another person got their dates mixed up.
Marvel Stadium huh? That whole story would have been a brilliant April Fools joke!

— Bee (@spiffybee) May 24, 2018
One thing is for sure, Marvel Stadium is sure to keep the punters talking for at least the next eight years.