Hornet favoured to sting Crawford in Vegas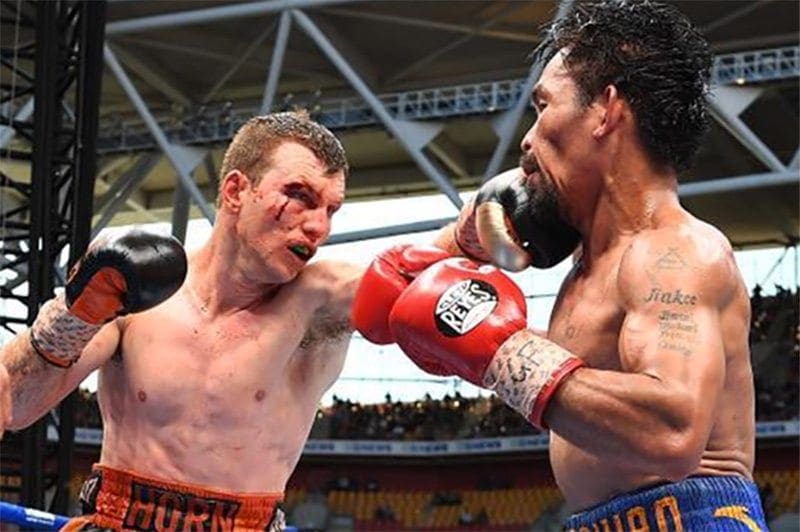 AUSTRALIAN boxing sensation Jeff "The Hornet" Horn might the heavy underdog heading into his anticipated bout against Terrence Crawford, but that hasn't stopped the the public getting behind the former school teacher.
Horn – who goes into next month's bout against the undefeated American as a $6 outsider at Sportsbet – has been backed by the punters to put Crawford down despite the overwhelming odds.
A sixth of the money wagered on the fight via Sportsbet is for Horn to knock-out Crawford at the MGM Grand in Las Vegas at the $10 quote.
Crawford said he is expecting the Aussie to come out all guns blazing from the opening bell.
"The main thing is Horn's gonna come in there and try to bully me and be aggressive because he feels he's the bigger man," Crawford said.
"Horn is a decent fighter. I can't take nothing away from him. He's made it to where he's at. Now he's undefeated, a world champion and he just beat Manny Pacquiao.
"But their little tactics, what they're doing and what they are saying is not going to get me off my game plan or distract me at all. I feel good I feel strong.
"I can give Horn all he wants. If he wants to absorb the punishment so be it."
Crawford is at the $1.75 quote via Sportsbet to KO Horn.
Horn himself wasn't reluctant to admit he is going to use the high-pressure tactics right out of the gate.
Despite having the odds stacked against him, the man they call "The Hornet" is backing himself in true Aussie fashion.
"I'm planning to put Terence under enormous pressure right from the opening bell," Horn said before leaving on a plane for Las Vegas on Wednesday.
"I've trained for a hard fight and I've trained to be aggressive for all 12 rounds but hopefully I can end the fight before then."
Jeff Horn faces Terrence Crawford at Las Vegas' MGM Grand Arena on Sunday, June 10.