Former Socceroo Tom Rogic retires from football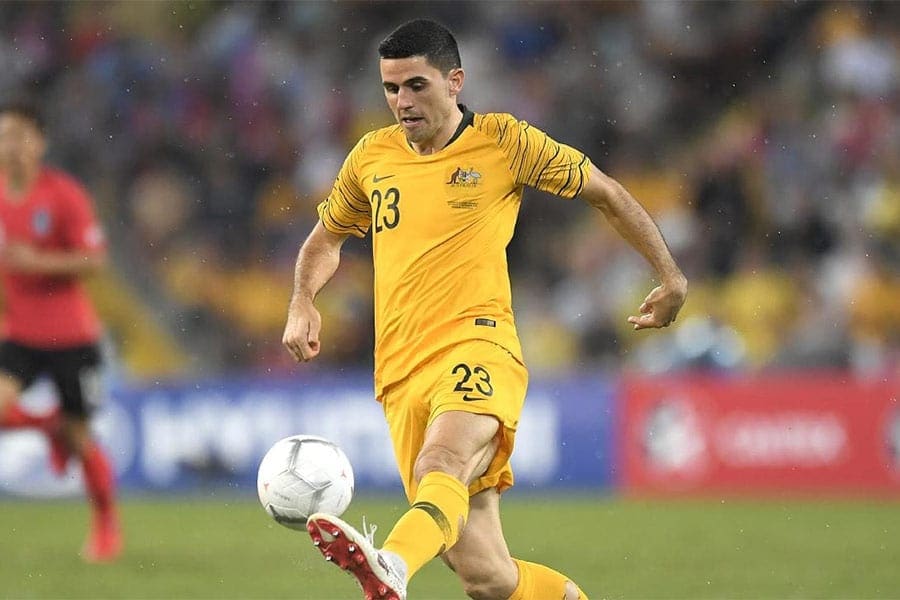 Popular Socceroo Tom Rogic has announced his retirement from professional football, saying he wants to focus on his family.
The private Canberran, who has enchanted football fans with his prowess, particularly during his illustrious stint with Scottish giants Celtic, has bid adieu to a remarkable career that witnessed him netting 10 goals in 53 international appearances for Australia from 2012 to 2022.
Rogic recently shared insights into the arduous fertility journey he and his wife endured before the arrival of their daughter in 2021. With the couple expecting twins in the upcoming year, they've made the conscious decision to relocate back to Australia to dedicate their lives to nurturing their growing family.
"After careful consideration I have made the decision to retire from professional football," Rogic said in an Instagram post.
"My wife and I have been on an immensely challenging journey with fertility issues over the past seven years. Fortunately, after numerous failed IVF attempts, we were blessed with our daughter last year, and being a father has been the most rewarding experience of my life.
"We recently discovered that we're expecting twins, and given our history and the impending challenges of raising three young children, it feels right to shift my focus entirely on my family."
At 30, Rogic's decision comes after he last donned the green and gold for Australia in a Soccer World Cup qualifier against Oman in 2022. Following his withdrawal from subsequent play-offs due to personal reasons, Rogic was notably absent from Australia's roster for the Qatar World Cup.
Over the years, Rogic encountered his share of career hurdles, including missing the 2014 World Cup due to injury and narrowly being excluded from the 2018 squad. However, he left an indelible mark on fans with his stellar performance at the 2019 Asian Cup.
Rogic's journey from a promising futsal player to a revered figure in international football is inspirational. He kicked off his career with Central Coast Mariners, clinching the A-League premiership. Post his triumphant Australian tenure, Rogic moved to Scotland and also had a brief but memorable loan period at Melbourne Victory. While his career reached dizzying heights with 16 trophies at Celtic, his short tenure at West Bromwich Albion, which concluded with his release in May, was tinged with challenges.
Rogic's return to Australia is sure to spark a flurry of interest with A-League clubs, even though he has retired, with his ability on the pitch and leadership attractive to various clubs.