Bookies report massive money for Mark Hunt at UFC 221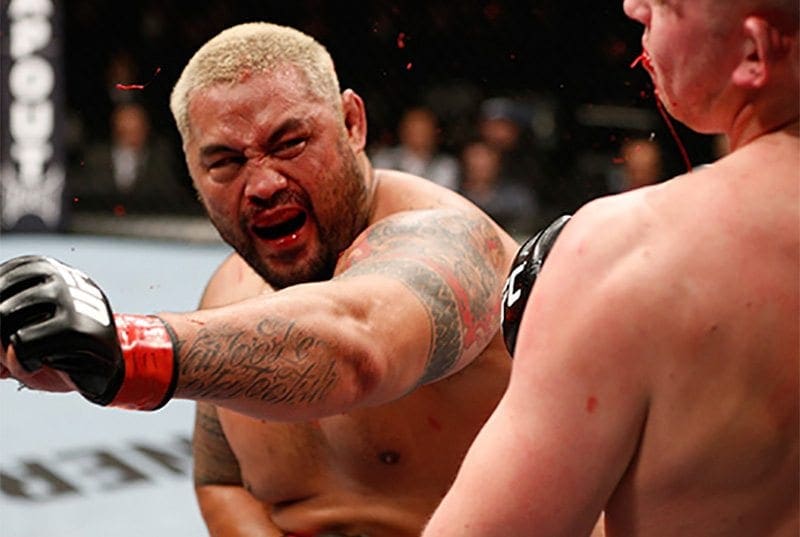 MARK Hunt is trending in a big way ahead of UFC 221.
Online bookmaker Sportsbet.com.au reports that the 'Super Samoan' is holding some 90 per cent of the money for his clash with Curtis Blaydes in Perth on Sunday.
Even with all that support, Hunt's price has drifted from +100 out to +135.
On the flip side, Blaydes has firmed from -138.89 in to -166.67 despite very little backing.
"It wouldn't matter what price we offered for Mark Hunt, punters would still want to back him," said Sportsbet's Christian Jantzen.
"He'll cost us plenty if he can knock out Curtis Blaydes like he's promised his fans."
The preliminary fights at Perth Arena are set to commence at 7am local time, with the main card scheduled for an 11am start.
UFC 221 betting markets
Mark Hunt vs. Curtis Blaydes
$1.60 – Curtis Blaydes
Yoel Romero vs. Luke Rockhold
$2.15 – Yoel Romero
$1.70 – Luke Rockhold
Tai Tuivasa vs. Cyril Asker
$1.30 – Tai Tuivasa
$3.50 – Cyril Asker
Odds courtesy of Sportsbet.com.au
More News

Deprecated: WP_Query was called with an argument that is deprecated since version 3.1.0! caller_get_posts is deprecated. Use ignore_sticky_posts instead. in /home/bettingsite/public_html/wp-includes/functions.php on line 5145

All Recent News