Betting ads to be banned during live sports broadcasts in Australia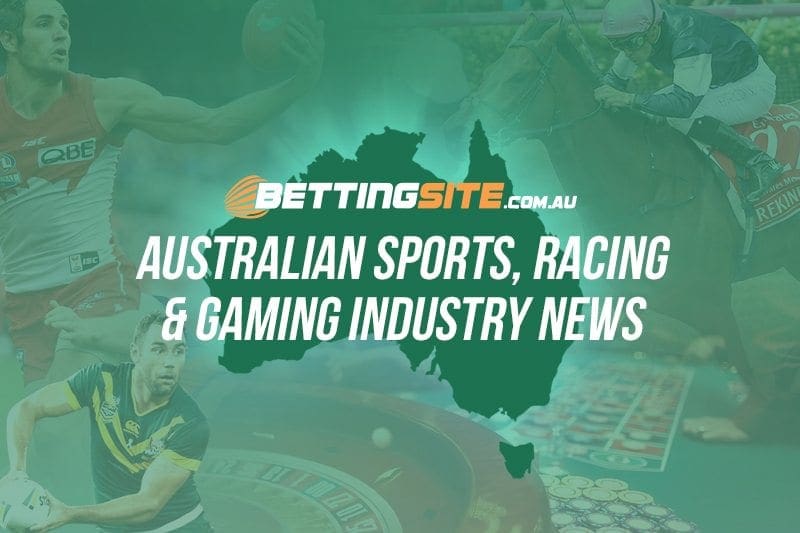 THE Federal Government has stated it will ban gambling advertisements during all live sports broadcasts between 5am and 8.30pm.
The policy was announced last Friday, with the prohibition to come into effect from March 30, a date which coincides with the second round of the AFL and the fourth round of the NRL.
However, several pay-tv channels will be exempt including ESPN, ESPN2 and Eurosports under the new industry code of practice released by the Australian Subscription Television and Radio Association (ASTRA).
ASTRA has labelled the channels as low audience and has argued that they provided "niche coverage of overseas events to a small number of highly-devoted fans," which would become unviable if revenue from advertising dropped off.
The Turnbull government's ban is aimed at reducing children's exposure to betting advertisements and will be applicable from five minutes before the start of the live sports broadcast until five minutes after the final siren.
While ultimately unsuccessful, several TV stations and the major sporting codes had been attempting to gain permission to be able to broadcast gambling advertisements every two hours during 'long form' sports events such as the Australian Open, test cricket and multi-sport events such as the Olympics.
Mitch Filfield, the Federal Communications Minister, welcomed the move.
"The Turnbull government has listened to the community's concerns about the amount of gambling promotions shown during live sporting events and we have acted."
However, gambling reform campaigners are still calling for an outright advertising ban during live sports broadcasts past the 8.30pm timeframe.
"It certainly falls well-short of the government's promise that kids and families are going to be able to watch sporting events free from gambling advertising being rammed down their throats," said Victorian Inter-Church Gambling Taskforce spokesperson Mark Zirnsak.
NRL's extra betting revenue integrity bound
The NRL is set to pocket more than $10 million per year if it can come to an agreement with some of the country's biggest betting operators over the proposed product fee hikes.
However, it could be forced to direct the funds straight back to its integrity unit which would push money away from grassroots and its 16 clubs – due to a nondescript clause in a longstanding gambling act.
The NSW Betting and Racing Act 1998 includes a clause which states any integrity agreement signed under its authority between a sporting body and an odds maker is required to 'set out the measures that will be used to prevent, investigate and assist in the prosecution of any match fixing or other corrupt behaviour related to betting on the sporting event'.
It also determines any funding is 'to go to the sport's controlling body for the purposes of implementing some or all of those measures'.
If the proposed fee structure is given the green light, this could mean the NRL would quadruple its annual integrity unit spend virtually overnight.
The NRL's integrity unit has already seen massive increases in recent years, growing from just $450,000 in 2012 to almost $3.78 million according to its 2017 annual report.
Meanwhile, there has been a push for the NRL to re-invest any additional funds it can generate from bookies back into the struggling lower levels of the game.
The NRL had failed to reach an agreement with the bookies prior to the start of this year's season, prompting them to roll over their previous arrangement. However, any new deal will be back-dated to March 1.
The fee hikes for betting operators could se many bookmakers scale back their promotion and scope of NRL markets, while other codes such as the AFL and rugby union could be the beneficiaries by charging a lower rate and profiting from greater marketing from betting brands Sportsbet, Ladbrokes and Crownbet.
The NRL is already working to distance it's new women's competition, which is scheduled to begin later in 2018, from the gambling industry by prohibiting any wagering companies from sponsorship packages and signage at its venues.
Strict new NSW pokies regulations could backfire
Last week NSW Racing Minister Paul Toole announced a variety to changes to the law regarding poker machines, highlighted by a cap on the number of machines in 'high risk areas' such as Fairfield where residents gambled $8.5 billion in 2017.
However, the proposed chances could increase the number of machines and increase pokie profits by an estimated $80 million per year.
A provision in the new legislation will allow clubs and pubs to lease the licences on its machines to other venues. Currently, machines can only be transferred by sale and for every three machines sold, one is required to be forfeited.
The new laws would allow clubs and pubs to avoid forfeiting machines by instead leasing them to other venues. Smaller regional clubs could also lease poorly performing machines to larger venues in high-revenue areas.
Greens MP Justin Field, who has studied Treasury figures and forfeiture rates, predicts the yearly reduction in the number of machines will virtually cease, while annual gaming profits could increase by up to $80 million per year.
He also estimates an additional 1,137 pokies will be operating in NSW by 2020 compared to the current poker machines policy.
Field and Reverend Tim Costello, the director for the Alliance for Gaming Reform, are calling for a parliamentary inquiry into the legislation before it is passed.
"This legislation is a disgrace and it looks like it was written by Clubs NSW. We need to instead look at Labor's proposal to remove pokies from all pubs and clubs in Tasmania, the appalling industry response effectively buying the Tasmanian election and how we can start treating the gambling industry like the tobacco industry," Costello said.
"The NSW government has no specific mandate to amend 16 different pieces of legislation like this and should delay the whole process until after the 2019 NSW election, so the community can have a say on whether NSW should continue on as the most pokies-soaked jurisdiction in the world, with the exception of Las Vegas and Macau.
"Rather than rushing through legislation which has clearly been heavily influenced by Clubs NSW, we need a parliamentary inquiry into how NSW residents have became the most gambling-harmed community in the world, and after that we need an official government apology to the hundreds of thousands of people who have been harmed over the decades by increasingly sophisticated and addictive poker machines."
Meanwhile, a spokesman for Clubs NSW has rejected calls for a parliamentary inquiry.
"There is no need for this well-thought-out piece of legislation to be referred to a parliamentary committee," he said. "Justin Field may have nothing better to do, but there are far more important matters to deal with.
"The fact the anti-gambling lobby is critical of reforms which will reduce the risk of gambling harm tells you all you need to know about their motives. They are prohibitionists, plain and simple, and clearly they just don't understand the government's legislation.
"Consequently, they are prepared to make alarmist and baseless claims in the misguided hope they will be able to win support for their prohibitionist stance."
Punters' Tax could jeopardize the future financial success of racing
As states around the country are considering following SA and WA by pushing for a Point of Consumption tax of anything up to 15 per cent on profit, one of the country's leading betting bosses has labelled the potential move an earthquake which could threaten the future prosperity of racing in Australia.
Cormac Barry, the outgoing CEO of Sportsbet, told Racing.com the tax burdens on corporate bookmakers were already high and that an extra 15 per cent could have a detrimental effect on businesses.
"I think the Point of Consumption tax needs to be considered very, very carefully. The rates that are being proposed are huge," Barry said.
"We are talking about paying 15 per cent of revenue on a point of consumption tax on an industry where we already pay 10 per cent sales tax through GST and we pay another 25 per cent in product fees.
"We are going to be paying away 45 per cent of our revenue and that's a tough business model for any industry."
Barry also explained how the tax could have a flow on effect which would effect not only bookmakers such as Sportsbet, but also the racing industry.
"There is a risk here that we kill the golden goose and that competition goes out of the industry and that then hurts racing," he said.
"I think people are underestimating that this is an earthquake. And I know people have said before that the corporates have cried wolf before on product fees and we are always moaning about the latest change, but this is different. It puts the taxation higher than anywhere else in the world.
"The racing industry really need to think how this plays out in the future. At the moment, the racing industry can set product fees at a price it sees fit and they control their own funding and their own destiny. In a world where you have high point of consumption taxes, it's very hard to increase product fees.
"You could end up in the situation where racing was at 10 or 20 yeas ago where you are continually begging for government funding."