Betmakers secures Australian distribution rights to US racing content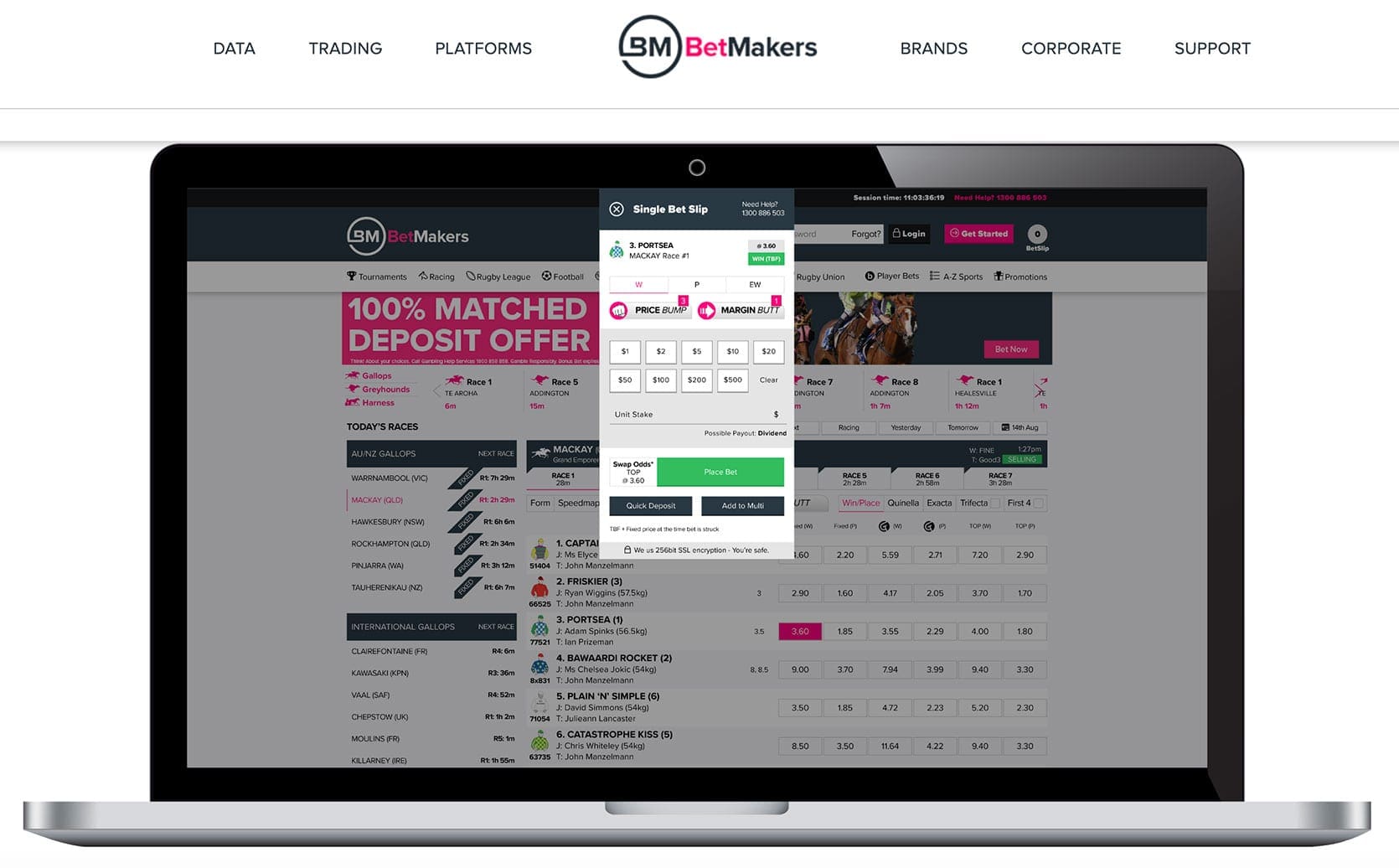 Australian based wagering provider company Betmakers has today announced that it has entered in to a distribution deal with US betting giant TSG Global Wagering Solutions (GWS). The deal will see delivery of US Racing, Harness and Greyhound content to bookmakers in Australia and New Zealand.
Betmakers have entered in to the deal through a wholly owned subsidiary company Betmakers DNA, and is the company that formerly owned and operated online bookmaker Topbetta. Betmakers is also working to settle on its purchase of leading Australian odds comparison tool Dynamic Odds.
GWS is the Fixed Odds wagering rights holder for US Racing, Harness and Greyhound content and the deal will allow Betmakers to distribute that content and vision online in Australia to the 10 bookmakers already betting on US Racing content. Those bookmakers currently include Sportsbet, Ladbrokes, BetEasy, Neds, and Bet365. GWS already contracts to leading Australian operators Sportsbet, Ladbrokes, BetEasy, Bet365, Neds, Unibet and others.
BetMakers DNA has recently released its customised TV widget on operators, NEDS and TopBetta, and will be looking to roll out onto the other sites in the coming months. Now with over a thousand races available with Live Vision customised to each operator's website, Betmakers believes this will be a popular product in the Australian market.
Betmakers CEO – Todd Buckingham said: "This is an exciting deal not only for BetMakers DNA but for our clients as well, given they will now have access to more than 1,000 races each week on their own personalised channel for their site. It's a fantastic point of difference for our clients and we look forward to building this channel up further with even more content."