Australian Govt moves to ban credit card deposits at bookmakers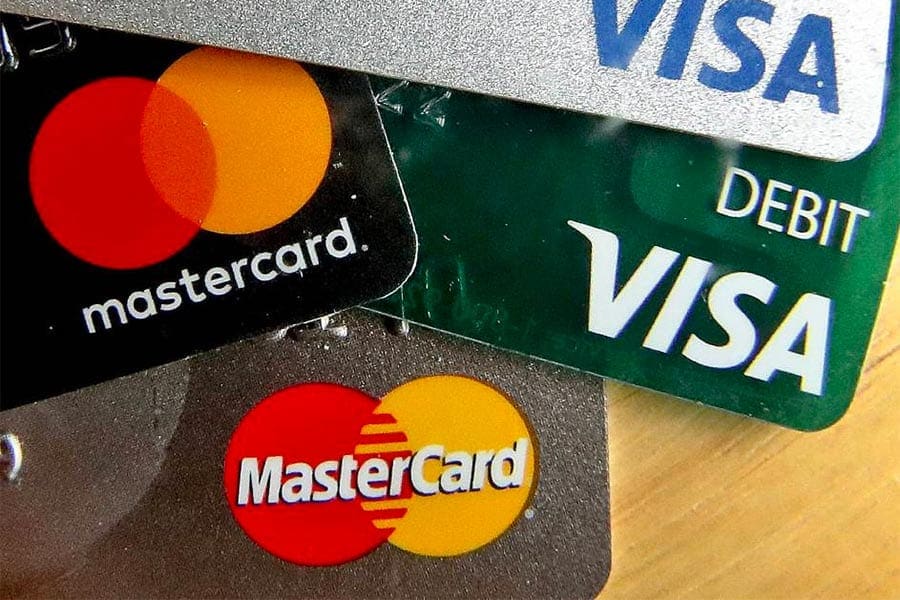 While we've all been distracted by COVID19 statistics, border closure debacles, and AFL Grand Final nonsense, the Australian Government has slid new legislation across the table which will see all online bookmakers and wagering providers banned from accepting deposits by credit cards. The ban also extends to accepting deposits from "digital wallets" such as Paypal and Neteller, leaving punters with very few options to load betting accounts other than bank transfer and POLi deposits.
The legislation was introduced to the Senate late last month as the Interactive Gambling Amendment (Prohibition on Credit Card Use) Bill 2020 by Centre Alliance Senator Stirling Griff. Centre Alliance (formerly the Nick Xenophon Team) are well known to BettingSite.com.au for their anti-gambling stance on pokies, sports betting and racing.
According to Senator Griff, the credit card ban "aims to minimise the scope for problem gambling among Australians betting online". The bill prevents wagering operators from accepting payments by credit card, either directly or through other payment methods that rely on an underlying credit card. This would effectively block other popular bookmaker banking options such as Paypal bookmaker deposits. Senator Griff claims "this is consistent with a similar ban in the UK that came into effect on 14 April 2020".
The new law will make criminals of anyone found to have accepted, facilitated or promoted credit card payments in connection with an online bet. Once passed into law, the ban will be effective after a six-month adjustment period to allow online bookmakers to streamline alternative banking options.
The Australian Communications and Media Authority (ACMA) will be responsible for enforcement of the credit card ban. The ACMA are already the body tasked to enforce the Interactive Gambling Amendment (IGA) 2017, which banned Australians from betting with offshore and unlicensed bookmakers.
According to Centre Alliance, "Australians lost nearly $25 billion in 2017-18 a five per cent increase from the previous year. Whilst pokies losses still outweigh the losses from sports and race betting, those sports and race betting losses have been increasing. Sports betting losses increased by 16.3 per cent and race betting losses increased by 7.1 per cent in 2017-18, fuelled by heavy advertising and the ease and growth of online betting."
Senator Griff claims that "the pandemic crisis has only served to further exacerbate the scourge of gambling addiction at a time of heightened stress, anxiety and depression for vulnerable Australians – all stressors for people experiencing gambling harm". Senator Griff provides no reference to substantiate those claims but cites an Australian Institute of Criminology Statistical Bulletin report that found the proportion of online gamblers who had increased their spending had grown from 20% in March 2020 to 33% in April 2020.
Just last month, Australia's peak lobby group for licensed online bookmakers said claims of an online gambling surge suggested by credit card data were misleading and didn't reflect wagering operators' own statistics. Responsible Wagering Australia (RWA) CEO Brent Jackson said, "Historical consumer credit data is being used to create alarmist reports that gambling has surged during the COVID crisis."
RWA's statement clearly did not resonate in political circles, with Senator Griff claiming that "a ban on the use of credit cards for online gambling would significantly reduce the extent of harm to people who are vulnerable to gambling harm".
According to the Australian Gambling Research Centre, Australia had approximately 6.8 million regular gamblers in 2015, the majority of which were instant scratchie, lottery and pokies players. The study acknowledged that the rate of problem gambling in Australians was only 1.1% of the population and only 2.1% of all gamblers. The highest rates of problem gambling were found among those playing private home games, pokies and casino table games such as roulette, blackjack, and baccarat.
In 2015, only 975,000 (14%) of those classified as gamblers betted on racing and only 574,000 (8%) on sports betting. The number of problem gamblers found who wagered on racing and sport was estimated to only be 50,000 (5%) for racing and 36,000 (6%) for sports.
Despite the fact racing punters and sports bettors are vastly under-represented in problem gambling statistics compared to other gambling activities such as poker machines, Centre Alliance have sought to remove quick, efficient and convenient banking options for depositing and withdrawing from online bookmakers. The proposed ban will equally apply to online bookmakers and the TABs.
The Interactive Gambling Amendment (Prohibition on Credit Card Use) Bill 2020 is expected to be passed unchallenged by either major political party.