Ashes hostilities set to renew during the Tour de France?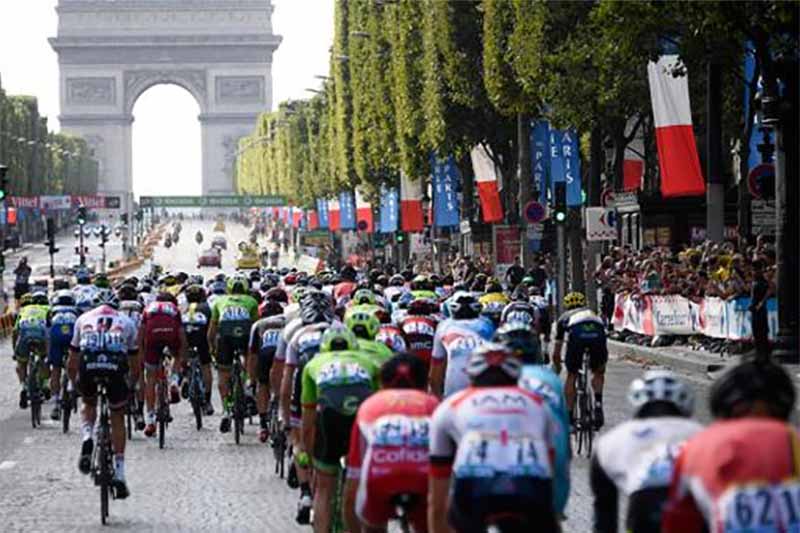 THE Tour de France kicks off this weekend and Sportsbet.com.au is having difficulties splitting Englishman Chris Froome ($2.50) and Aussie Richie Porte ($2.80) at the head of affairs.
The three-time Tour champion Froome has the slight edge over the Launceston product, despite a raft of support coming the way of the Australian.
I guess i might be a @richie_porte fan, guilty as charged… He is on podium for sure. My private opinion.

— Jens Voigt (@thejensie) June 28, 2017
Colombian sensation Nairo Quintana ($8.00) is the only other man under single figures while tour veteran Alberto Contador is the next best at the $19 mark.
It is all about the Froome and Porte battle days out from the event however, and former Tour de France winner Cadel Evans believes his compatriot is well placed to take out the world's biggest cycling event.
"I don't think the team has ever looked so solid and I think this year Richie has proven himself again," Evans told Cyclingnews.

"Both Richie and the team around him are looking strong and very solid. I think they have a fantastic opportunity for themselves this July,"
@nicholasroche
Recognise these fellas sharing the same message?@richie_porte did same for Tasmania
Best of luck to you both in TDF. pic.twitter.com/N4vNTl2z2P

— Stayin' Alive at 1.5 (@SafeCyclingEire) June 27, 2017
Whilst stating that "Froome is still the rider is still the rider to beat", Evans believes the Aussie has assembled the team around him to give himself the best possible chance at upsetting the Englishman's three-peat attempt.
"They have been there before, they know how to win a Tour, they know how to lose a Tour," Evans said of his former teammates.
"There aren't many guys around who know how to win a Tour so to have those guys around you is absolutely key.
"Hopefully, for Richie, they are an enormous help for him. They are all good friends of mine, so I always hope that they are there and having the best of success for themselves and the team overall."
All the support has come for Porte, but the three-time champion Froome issued an ominious warming just days out from the opening event of the tour.
Froome said his focus is as strong as it has ever been heading into the 2017 edition of cycling's biggest race.
"The hunger hasn't got any less. I'm more focused than ever," Froome said.
please win i have 700Euros on you

— jeff (@DEMENT1AA) June 28, 2017
"I have so much to race for now. A fourth tour title, that's what I'm after. It's massive. I feel the level of my rivals is even higher this year, and on a difficult course as well."