Le Tour de France betting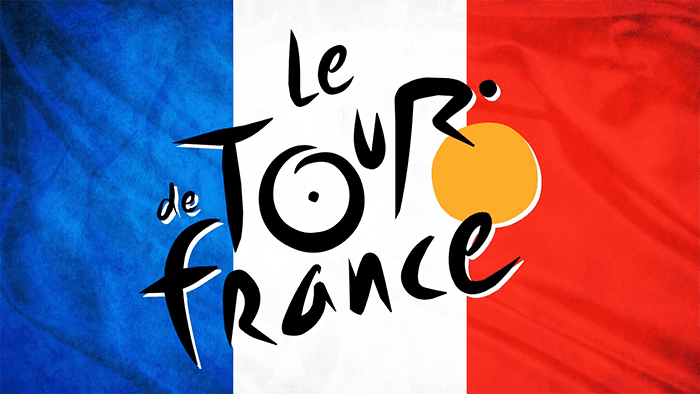 Le Tour de France is the world's most famous cycling event and a cultural phenomenon..
Le Tour, without question, is one of the most arduous tasks in world sport as it tests not only the physical shape of the competitors, but also their mental fortitude.
Have you always been interested in investing on le Tour de France but don't know the history, how to bet or where to bet? Well, you've come to the right place.
This article will run you through the Tour's history, former winners, notable facts and where the best places are to invest your cash.
The Tour typically kicks off at the beginning of July and lasts through until the very end of the month.
Tour de France betting markets
Tour de France betting can be a bit of a minefield if you do not know what you are looking at.
Don't know the difference between the yellow and green jacket? No idea what a 'stage' is? Take a look at our guide to the Tour de France betting markets below and get yourself informed.
Overall winner/Yellow jersey winner:
The overall winner bet is self-explanatory – you place your cash on the cyclist you believe will win the Tour de France.
Green jersey winner:
The green jersey is awarded to the best sprinter of the entire tour, and thankfully those who possess an astute eye for cycling can place a bet on who they think will take home the best sprinter award.
Stage betting:
Think of stage betting like a head-to-head bet on any other sport. You simply pick the athlete you think will win a particular stage.
Best bookmakers to place a Tour de France bet
In 2017 WilliamHill.com.au has made special emphasis on enhancing the experience of punters who want to invest on the Tour, and there is no reason to believe this will not be an annual occurrence.
Punters betting on the Tour are able to take advantage of terrific money back specials on every stage and enhanced odds on winning bets.
If you are looking towards the future Sportsbet.com.au already had the next year's tour market up before the cyclists had finished the race.
Along with this, Sportsbet offer money back specials on the stages and live betting throughout each and every stage.
What to know before you bet on the Tour de France
The best riders bide their time
Place your money on a cyclist who does not seem to be making an early impression? Calm down!
Typically the sprinters take the limelight in the early stages of the tour, but it is the riders who want serious crack at the yellow jersey who worry about consistency rather than picking up bulk stage victories.
Overall winners do not often figure in stage wins
Do you keep seeing a short-priced favourite for the title, tempting you into following them into the stage market? Beware, it is not always as much of a formality as you would think.
In 2016, the tour winner Chris Froome was an even money favourite for the majority of the race, but the Englishman won just one stage and a time trail en route to claiming his third tour title.
Will I get my money back if I bet on a cyclist who is banned?
Thankfully for those who have invested on either a stage or overall bet on a cyclist who is eliminated because of a doping infringement their money will be refunded if the stage/tournament has not yet begun.
Online bookmakers such as Sportsbet.com.au leave it to their discretion as to whether they will refund overall bets on athletes who are banned mid tour, but typically punters will get their investments back.
Interesting Tour de France facts
In its infancy, the Tour de France did not allow cyclists to ride together, leading to much wider gaps between first and second than you would see today
In 1947 French Jean Robic became the first rider ever to win the Tour without holding the yellow jersey until the completion of the final stage – Dutchman Jan Janssen replicated the feat in 1968
In 2012 Englishman Bradley Wiggins became the only athlete in history to win an Olympic gold medal and Tour de France in the same year
Fabio Battesini is the youngest ever Tour de France stage winner at the age of 19
Four men have died whilst attempting to complete the Tour
Most successful riders in Tour de France history
The Tour de France is one of the most taxing events in sporting history, but that does not mean certain riders have not been able to experience sustained periods of triumph.
The best return by a single athlete at the Tour de France is five titles, which has been accomplished four times.
Next best are the riders who have a hat-trick of wins at the world's most gruelling road race.
Note: Lance Armstrong won the Tour a record seven times, but his wins were stricken from the record following an admission of performance enhancing drug use throughout his successful period
Five time winners of the Tour de France:
Jacques Anquetil (France) 1957, 1961, 1962, 1963, 1964
Eddy Merckx (Belgium) 1969, 1970, 1971, 1972, 1974
Bernard Hinault (France) 1978, 1979, 1981, 1982, 1985
Miguel Indurain (Spain) 1991, 1992, 1993, 1994, 1995
Three time winners of the Tour de France:
Philippe Thys (Belgium) 1913, 1914, 1920
Louison Bobet (France) 1953, 1954, 1955
Greg LeMond (America) 1986, 1989, 1990
Chris Froome (Great Britain) 2013, 2015, 2016
Full list of past winners of the Tour de France
Asterisk denotes cyclists who whose tour wins were stricken from the record
1903 France Murice Garin
1904 France Henri Cornet
1905 France Louis Trousselier
1906 France René Pottier
1907 France Lucien Petit-Breton
1908 France Lucien Petit-Breton
1909 Luxembourg François Faber
1910 France Octave Lapize
1911 France Gustave Garrigou
1912 Belgium Odile Defraye
1913 Belgium Philippe Thys
1914 Belgium Philippe Thys
1915 — Tour postponed due to World War I
1916 — Tour postponed due to World War I
1917 — Tour postponed due to World War I
1918 — Tour postponed due to World War I
1919 Belgium Firmin Lambot
1920 Belgium Philippe Thys
1921 Belgium Léon Scieur
1922 Belgium Firmin Lambot
1923 France Henri Pélissier
1924 Italy Ottavio Bottecchia
1925 Italy Ottavio Bottecchia
1926 Belgium Lucien Buysse
1927 Luxembourg Nicolas Frantz
1928 Luxembourg Nicolas Frantz
1929 Belgium Maurice De Waele
1930 France André Leducq
1931 France Antonin Magne
1932 France André Leducq
1933 France Georges Speicher
1934 France Antonin Magne
1935 Belgium Romain Maes
1936 Belgium Sylvère Maes
1937 France Roger Lapébie
1938 Italy Gino Bartali
1939 Belgium Sylvère Maes
1940 — Tour postponed due to World War II
1941 — Tour postponed due to World War II
1942 — Tour postponed due to World War II
1943 — Tour postponed due to World War II
1944 — Tour postponed due to World War II
1945 — Tour postponed due to World War II
1946 — Tour postponed due to World War II
1947 France Jean Robic
1948 Italy Gino Bartali
1949 Italy Fausto Coppi
1950 Switzerland Ferdinand Kübler
1951 Switzerland Hugo Koblet
1952 Italy Fausto Coppi
1953 France Louison Bobet
1954 France Louison Bobet
1955 France Louison Bobet
1956 France Roger Walkowiak
1957 France Jacques Anquetil
1958 Luxembourg Charly Gaul
1959 Spain Federico Bahamontes
1960 Italy Gastone Nencini
1961 France Jacques Anquetil
1962 France Jacques Anquetil
1963 France Jacques Anquetil
1964 France Jacques Anquetil
1965 Italy Felice Gimondi
1966 France Lucien Aimar
1967 France Roger Pingeon
1968 Netherlands Jan Janssen
1969 Belgium Eddy Merckx
1970 Belgium Eddy Merckx
1971 Belgium Eddy Merckx
1972 Belgium Eddy Merckx
1973 Spain Luis Ocaña
1974 Belgium Eddy Merckx
1975 France Bernard Thévenet
1976 Belgium Lucien Van Impe
1977 France Bernard Thévenet
1978 France Bernard Hinault
1979 France Bernard Hinault
1980 Netherlands Joop Zoetemelk
1981 France Bernard Hinault
1982 France Bernard Hinault
1983 France Laurent Fignon
1984 France Laurent Fignon
1985 France Bernard Hinault
1986 United States Greg LeMond
1987 Ireland Stephen Roche
1988 Spain Pedro Delgado
1989 United States Greg LeMond
1990 United States Greg LeMond
1991 Spain Miguel Indurain
1992 Spain Miguel Indurain
1993 Spain Miguel Indurain
1994 Spain Miguel Indurain
1995 Spain Miguel Indurain
1996 Denmark Bjarne Riis
1997 Germany Jan Ullrich
1998 Italy Marco Pantani
1999 United States Lance Armstrong*
2000 United States Lance Armstrong*
2001 United States Lance Armstrong*
2002 United States Lance Armstrong*
2003 United States Lance Armstrong*
2004 United States Lance Armstrong*
2005 United States Lance Armstrong*
2006 Spain Óscar Pereiro
2007 Spain Alberto Contador
2008 Spain Carlos Sastre
2009 Spain Alberto Contador
2010 Luxembourg Andy Schleck
2011 Australia Cadel Evans
2012 Great Britain Bradley Wiggins
2013 Great Britain Chris Froome
2014 Italy Vincenzo Nibali
2015 Great Britain Chris Froome
2016 Great Britain Chris Froome
Sign up at Crownbet and collect a $500 matched deposit bonus to bet on the tour!